Your Favorite Country Stars' Signature Thanksgiving Dishes
ARTICLE
|
November 17, 2017
Look through some amazing recipes from these star cooks and get inspired!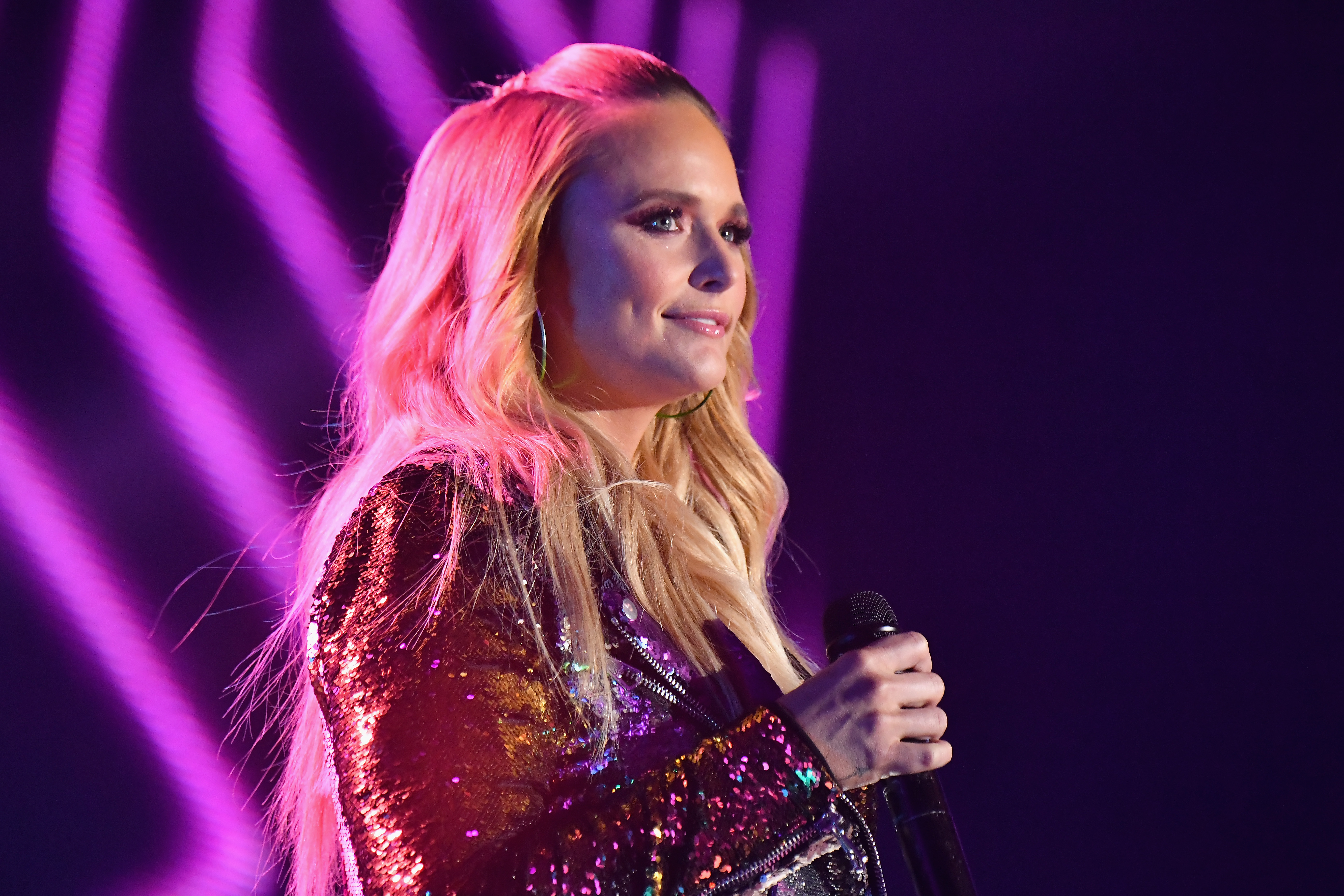 With the weekend right on the horizon and Thanksgiving right on our heels, it's planning time folks! We rounded up a Thanksgiving menu of recipes from your favorite country stars and we suggest adding one, or more, to your own holiday lineup. Served all together or chosen a la carte, these are some country cooking gems and we can't wait to get making them ourselves.
Garth Brooks' Carrot and Raisin Salad
Artist: Garth Brooks. Photo: J. Kempin, Getty Images
"At our house, we've been learning that `good for you' doesn't have to mean `bad-tasting,'" says the country superstar of his go-to holiday appetizer.
Ingredients:
½ cup raisins
2 cups shredded carrots (4 medium)
1/3 cup low-fat yogurt
1 Tbsp. honey
Directions:

Combine ingredients, mix well, cover and chill until dinner's ready. Serves 4-6.
Sara Evans' Corn Casserole
Artist: Sara Evans. Photo: Kevin Winter, Getty Images
Talk about a sweet side dish. "I love this corn recipe! It goes with everything… We grilled steak last night and I made this with a salad and dinner rolls. And it's so easy!" said the busy mother of 3 and stepmom to 4 more.

Ingredients:
2 cans creamed corn
2 cans sweet corn
1 stick melted butter
1 cup cream
2 sleeves of crumbled saltines
Salt and pepper
Directions:
Mix ingredients together, pour into baking dish, bake at 350 for 30-45 minutes until golden brown.

Martina McBride's Zucchini, Sun-Dried Tomato & Cheese Tart
Artist: Martina McBride. Photo: Paras Griffin, Getty Images
McBride shared this vegetarian entree with fans a few years back and we're so glad she did, "The fact that it can be served warm or at room temperature is a bonus. Definitely let it rest for a bit after taking it out of the oven so that it firms up and will be easier to slice and serve. This always goes fast."

Ingredients:
1 ½ cups shredded mozzarella cheese
6 tablespoons plus ¼ cup freshly grated Parmesan cheese
¼ cup goat cheese, crumbled
½ cup drained oil-packed sun-dried tomatoes, thinly sliced
½ cup thinly sliced fresh basil
¼ cup chopped green onions
1 tablespoon chopped fresh oregano
1 small zucchini, cut into thin rounds
2 large eggs
1 cup half and half
¼ teaspoon salt
¼ teaspoon ground black pepper

Directions:
1. Preheat oven to 425°F. Pierce pie crust with a fork. Bake crust until bottom is golden brown, pressing with back of fork if bubbles form, about 12-15 minutes. Cool 5 minutes.
2. Reduce oven temperature to 400°F. Sprinkle mozzarella over bottom of crust. Top with 6 tablespoons Parmesan, tomatoes, basil, green onions, and oregano. Arrange zucchini rounds in concentric circles to cover top of tart. Whisk eggs, half and half, salt, and pepper in medium bowl. Pour mixture into tart. Sprinkle with remaining ¼ cup Parmesan.
3. Bake tart until custard is set and crust is golden brown, about 35 minutes. Serve warm or at room temperature.

Rhett Akins Turkey Breast Recipe
Artist: Rhett Akins. Photo: Terry Wyatt, WireImage
Our turkey recipe comes from legendary songwriter and father of Thomas Rhett. This avid outdoorsman recommends you go out and get your turkey, but not from the grocery store, "You spent hours and sometimes days or weeks trying to get the turkey. So it's cool to know that you went out and did it on your own, like back in the old days. Plus, I just like how it tastes," Akins adds. "They're eating only what nature provides. They're not being fed by any humans or getting steroids. It's just the real deal."
Ingredients:
Turkey breast
2 eggs, beaten
Crisco
½ cup flour
Salt, pepper and Lawry Seasoning Salt to taste
Ziplock bag
1 Vidalia onion, chopped

Directions:
1. Cut turkey breast into small strips.
2. Dip turkey in egg.
3. Put flour and spices in plastic Ziplock bag.
4. Add turkey strips.
5. Seal and shake bag to cover turkey with dry ingredients.
6. Heat Crisco in a frying pan to 350 degrees.
7. Fry breast strips until golden brown for about five minutes until they are done.
8. Add onion and stir while frying.
9. Drain grease and serve.

Kimberly Schlapman's Rosemary Pork Chops
Artist: Kimberly Schlapman. Photo: Barry Brecheisen, MegaCountry
These delicious sounding pork chops comes with an awesome story, "It's funny how family sayings get picked up by friends. When I was around 10 and my sister was about 5, we were acting up at the dinner table. My daddy had worked a long hard day, and when he couldn't take another minute of our shenanigans, he pushed his chair back, folded his dinner napkin, and left the table. Totally unaffected by his frustration, my innocent little sister immediately piped up: 'Can I have Daddy's pork chop?' I've often told friends that funny tale over the years. Now when I serve pork chops and someone wants seconds, they'll chime in, 'Can I have Daddy's pork chop?'"

Ingredients:
½ cup plus 2 Tbsp. olive oil
1/3 cup red wine vinegar
4 rosemary sprigs, plus 1 tablespoon minced fresh rosemary
3 garlic cloves, smashed and roughly chopped
1 Tbsp. packed light brown sugar
Four ½ inch thick boneless pork chops
Salt and freshly ground black pepper
All-purpose flour, for dredging

Directions:
Combine ½ cup of the olive oil, the vinegar, rosemary sprigs, garlic and brown sugar in a large zip-top bag. Add the pork chops to the marinade and seal. Massage the chops in the bag to coat them well. Refrigerate for at least two hours to marinate.Remove the pork chops from the marinade and pat them dry (discard the marinade). Let the pork chops come to room temperature for 15 minutes. Season with salt and pepper on both sides, then dredge them in flour.Heat the remaining two tablespoons olive oil in a large skillet over medium heat. Add the pork and pan fry until they're cooked through, four to six minutes per side. Sprinkle the remaining rosemary on top of the chops at the very end for more flavor.

Miranda Lambert's Flourless Peanut Butter Cookies
Artist: Miranda Lambert. Photo: Gary Miller, Getty Images
We have East Texas native and country cook Miranda Lambert to thank for this incredible holiday dessert, "I make my flourless peanut cookies that I've been making since I was 5 years old. I always triple the recipe because everybody wants some. They're delish!"
Ingredients & Directions:
Beat 1 c. each crunchy peanut butter and granulated sugar, 1 lg. egg and 1 tsp. vanilla extract in bowl with mixer 1 min. or until combined. Fold in 1 c. peanut butter chips. Roll tablespoonfuls of dough into balls; arrange on parchment-lined cookie sheets 1-in. apart and flatten with fork in crosshatch pattern. Bake at 350˚F for 10 min. or until golden. Cool on wire racks. Makes about 2 dozen cookies.
Feel free to share your holiday stories, photos and recipes with us on our socials and most importantly, enjoy!

You May Also Like...
Article | November 02, 2017

One of America's favorite traditions, which accompanies one of our most quintessential holidays, is... VIEW ALL

Article | November 17, 2017

It's hard to believe that after 20 years of marriage and two incredible careers... VIEW ALL