Brad Paisley Rocks Out With Michael J. Fox During Parkinson's Gala
ARTICLE
|
November 16, 2017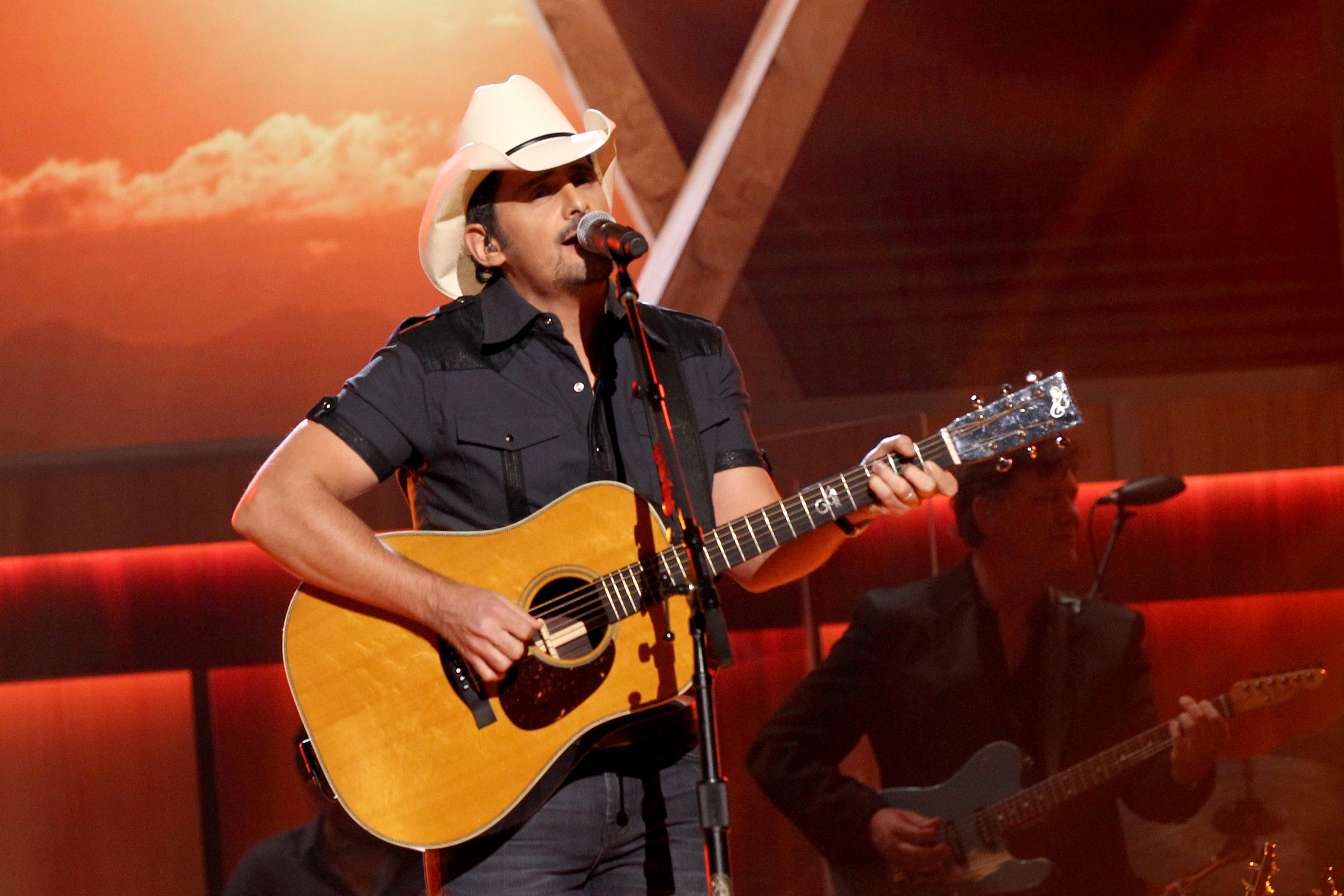 On Saturday night, November 11, Michael J. Fox and some famous friends attended the Michael J. Fox Foundation's annual A Funny Thing Happened on the Way to Cure Parkinson's gala at the Hilton New York.
The guest list included Denis Leary, Seth Rogen, Susie Essman, Brad Paisley, Joan Jett, Jane Pauley and many more, all of which came to support the worthy cause. Paisley was featured as a musical guest at the gala and "couldn't be prouder" to be involved with the organization and event. "This could be the disease we cure in our lifetime, so to be a part of something like this where a man like Michael J. Fox, such a high-profile, beloved figure, to have now dedicated his life to making this world a better place and getting rid of this disease," he said. "I really think the lion's share of credit once we cure this will go to Michael and the money he's raised and the awareness he's raised and I couldn't be prouder to be a part of it."
To make the night even more special, Paisley and Fox performed together on stage, with the country singer remarking, "I've been a fan of yours since I was tiny." Witty as ever, Fox retorted, "I'm still tiny and I'm a fan of yours." Get a sneak peak of their performance in the clip below:
Fox, well known for his roles in iconic films such as the Back To The Future trilogy, was diagnosed with the debilitating disease back in 1991 and since has become an avid spokesperson for the Parkinson's community. "It's nothing I ever aspired to do," the actor told The Hollywood Reporter of becoming the face of Parkinson's. Fox also added how his status as a public figure might help those unfamiliar with the disease to learn more about it. "Perhaps people who don't have Parkinson's, when they're dealing with someone that does have Parkinson's, can say, 'Oh, I know about this from Michael Fox.'" He added, "It's not a job you apply for, but it's one you take on with a big deal of respect and a feeling of purpose."

Over the years, the Michael J. Fox Foundation has raised more than $750 million to help find a cure for Parkinson's and raised a whopping $5.2 million dollars at the latest event.
You May Also Like...
Gallery | November 16, 2017

Article | November 16, 2017

Since the August release of Brett Eldredge's self-titled, fourth studio album, it's hard to imagine a... VIEW ALL