Tim McGraw & Faith Hill Celebrate New Exhibit
ARTICLE
|
November 16, 2017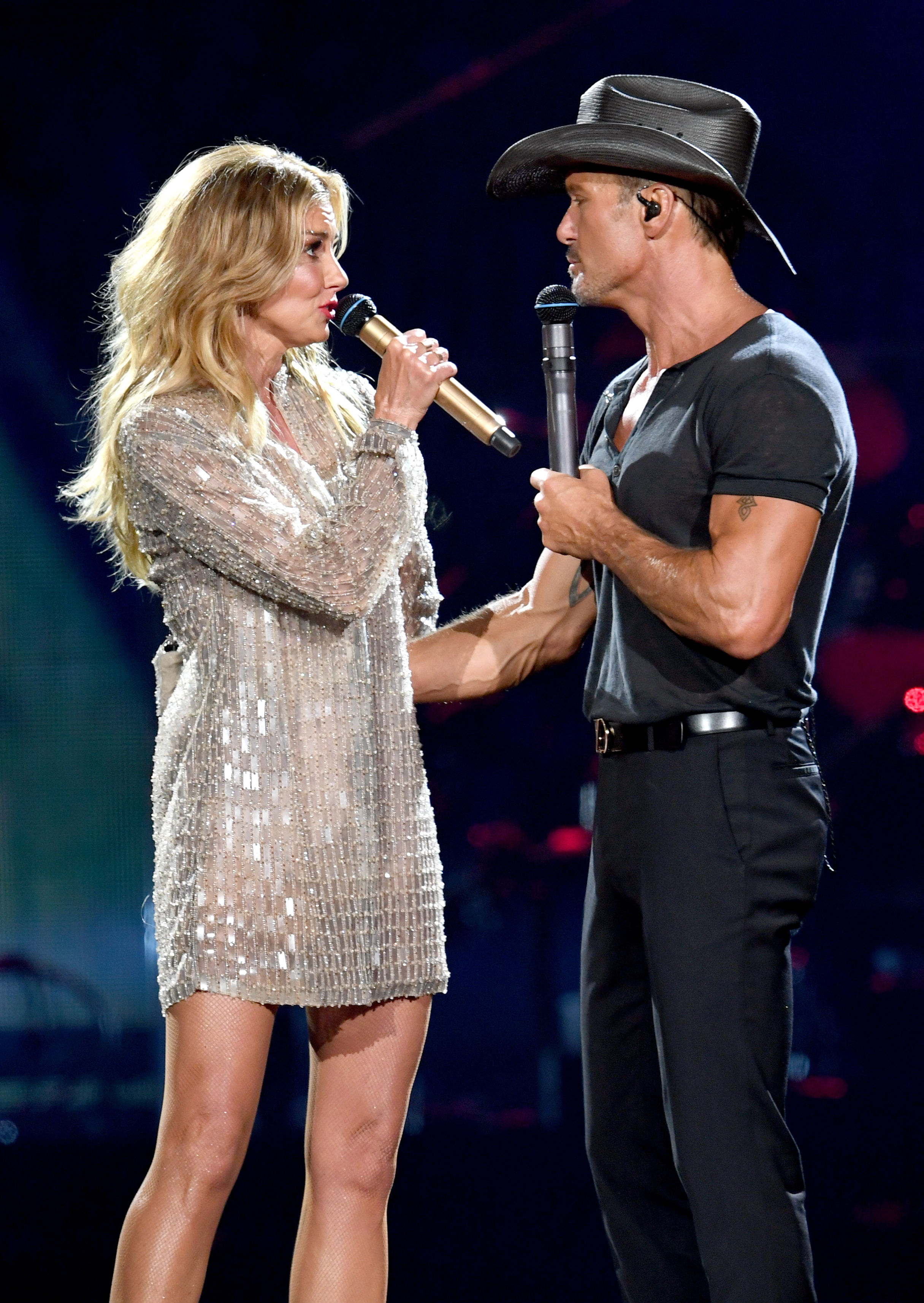 Country music's signature power couple, Tim McGraw and Faith Hill, celebrated their new Country Music Hall of Fame and Museum exhibit last night, November 15, at its private opening in Nashville, Tennessee. Their new exhibit is titled "Tim McGraw & Faith Hill: Mississippi Woman, Louisiana Man" in honor of the Grammy-winning superstars. The exhibit opens tomorrow, November 17, 2017, and will stay open until June 10, 2018.
The Hall of Fame describes the exhibit on their website. "Incorporating a wide array of personal and professional memorabilia representing milestones and significant moments, the exhibit will explore elements of their separate paths to success as solo artists and their dynamic combination as a couple with their record-breaking Soul2Soul Tours and duet performances."
For dedicated fans, the Hall of Fame is even offering exclusive packages that include one-of-a-kind Hatch Show Print posters signed by Tim and Faith, their new album "The Rest of Our Life," and museum admission for two to see the new exhibit. This package is available on their website along with further information.
Their first song as a couple, "It's Your Love," was released in 1997, a year after they were married, and in 2000, their duet of "Let's Make Love" won a Grammy. Their Soul2Soul World Tour marks their third joint tour as a couple. They also hit the road together in 2000 and 2006. Hill also joined McGraw in 1996 on his "Spontaneous Combustion" Tour.
After spending time focusing on their solo careers, they have banded back together to tour and release their first-ever joint album, The Rest of Our Life. The album, including "Speak to a Girl," "The Rest of Our Life," and "Break First" will be out tomorrow. Their lead single off the album, "Speak to a Girl," is currently at #33 on the Country Radio charts and climbing with a bullet.

For more information on their new exhibit, visit the Country Music Hall of Fame and Museum website HERE.
You May Also Like...
Article | November 15, 2017

Although she gained fame from being her father's daughter, Ashley Campbell is remembered... VIEW ALL

Article | November 15, 2017

People Magazine recently revealed their pick for 2017's "Sexiest Man Alive" and none other than country... VIEW ALL