New Artist Spotlight: Ashley Campbell
ARTICLE
|
November 15, 2017
She may have a famous father, but Ashely Campbell is a star in her own right!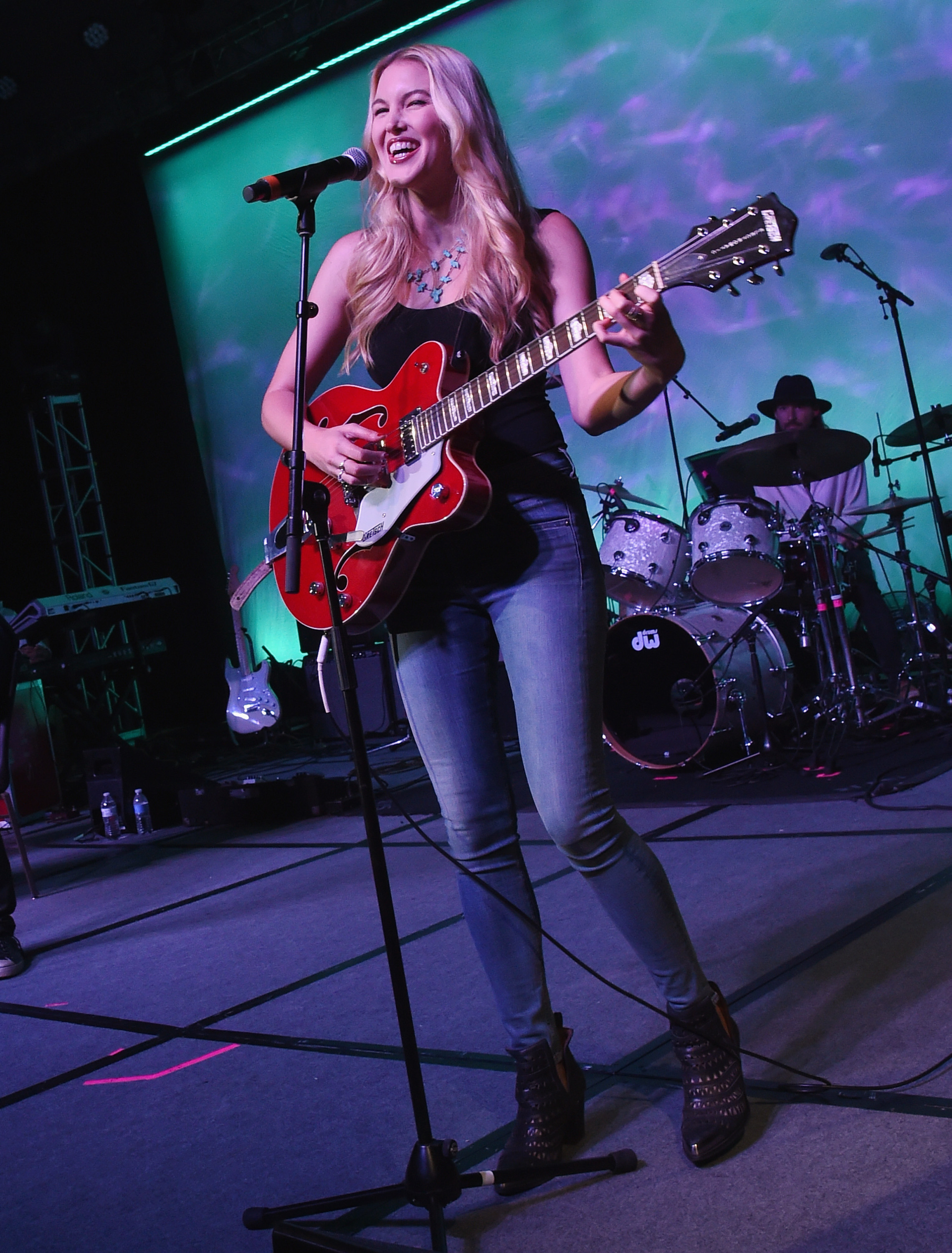 Although she gained fame from being her father's daughter, Ashley Campbell is remembered because of her own bright light and talent. She rocks the stage as a singer, songwriter, and banjo player with a modern country and folksy flare. She grew up in Phoenix, AZ, with her seven siblings, some of whom fell in love with music as well.

Ashley Campbell's music dream became a career when her father, Glenn Campbell, invited her to play on his farewell tour in 2011 and 2012. Glenn Campbell was feeling ill during these shows, so he leaned on Ashley for more than just her banjo playing, keyboarding, and background singing. Ashley's first single from her upcoming album is an emotion-filled tribute to her father called "Remembering." In it, she is telling her father, who suffered from alzheimer's disease, that she will remember everything for him.

"Bone for bone we are the same.
Bones get tired and they can't carry all the weight.
We can talk until you can't even remember my name.
Daddy don't you worry, I'll do the remembering.
Daddy don't you worry, I'll do the remembering."
Ashley is currently working on her debut album with Dot Records, under the Big Machine Label Group umbrella, writing every song on the album and playing a multitude of instruments for the songs. Her goal for the album is to create something that is authentic and expresses her own sound.
If you are looking to catch Campbell in concert, she oftentimes plays at the Grand Ole Opry in between other shows. This March, she will be heading across the pond for London's annual multi-day country music festival, Country to Country (C2C). You can also find her playing banjo in Rascal Flatts' music video for their single "Banjo."
Upcoming Shows:
12/9 - Louisville, MS @ Carl Jackson's "Home for Christmas"
1/1 - Hyannis, MA @ New Year's Day Party 2018
2/8 - Morganton, NC @ City of Morgantown Municipal Auditorium
3/10 - London, United Kingdom @ The O2
You May Also Like...
Article | November 14, 2017

The Rare Country Awards celebrate the authenticity of country music and the undeniable connect... VIEW ALL

Article | November 14, 2017

Reba McEntire is quickly becoming the country community face of Christmas 2017. After it was announced... VIEW ALL