Reba McEntire Reigns Christmas Queen With Performance on 'Pickler & Ben'
ARTICLE
|
November 14, 2017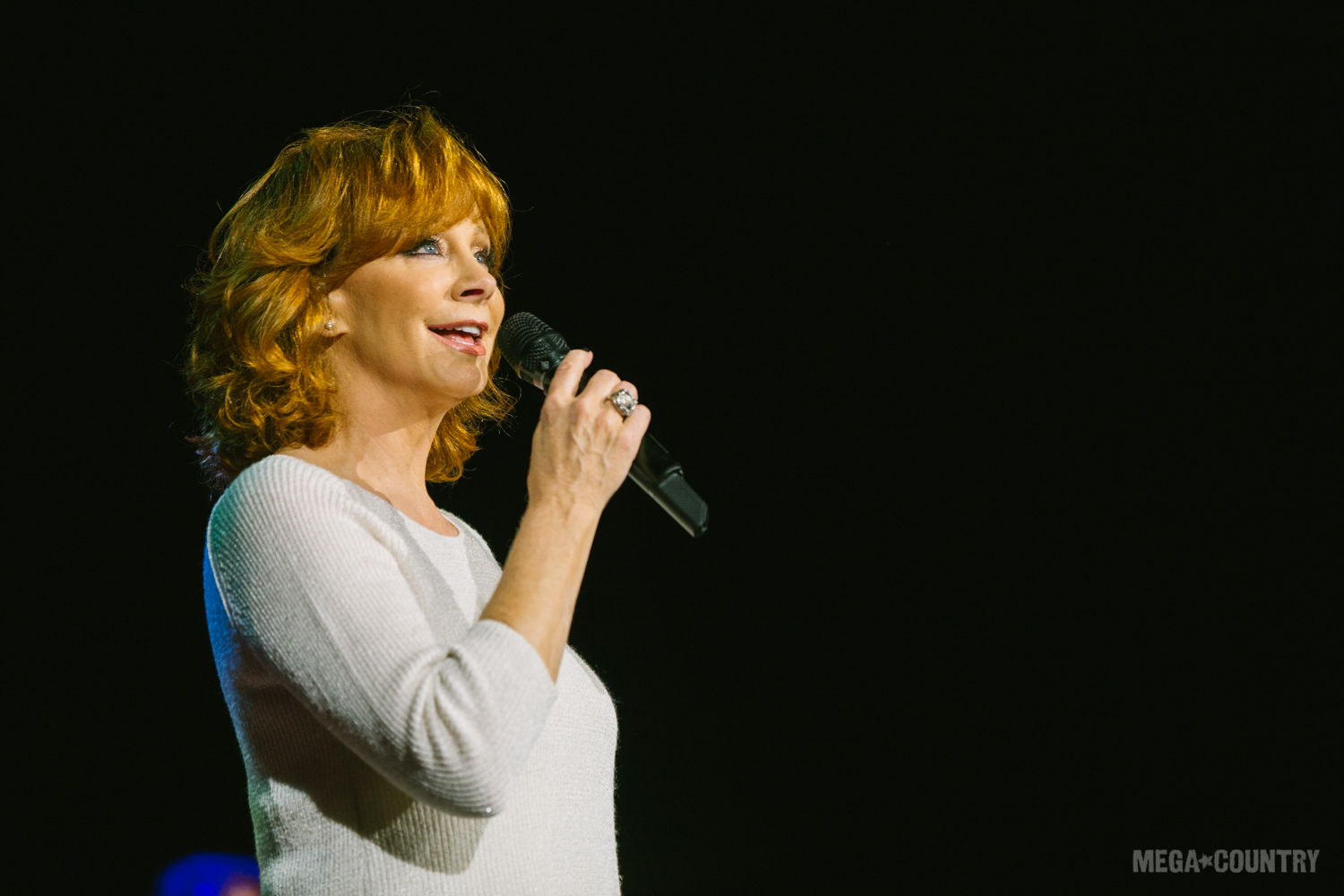 Reba McEntire is quickly becoming the country community face of Christmas 2017. After it was announced earlier this month that the legend would be taking over CMA Country Christmas hosting duties from 10-time consecutive host Jennifer Nettles, McEntire has continued to prove that she has what it takes to bring the holiday spirit.
With an incredible appearance on Pickler & Ben, the Nashville based talk show featuring hosts Kellie Pickler and Ben Aaron, McEntire performed a breath-taking, studio-silencing rendition of "O Holy Night."
But the live performance wasn't the only tear-jerking moment on this episode. One lucky super-fan got the surprise of her life when asked by co-hosts Pickler and Aaron to appear on a "Reba video tribute." Aaron told the audience, "When we got word that Reba would be stopping by, we were flooded with ticket requests, but one fans story really stood out, we have her email right here, I'm going to read it out loud."
The New York native read aloud, "Dear Kellie and Ben, My name is Felicia. I'm a pediatric oncology nurse, a wife, a mother, and a huge Reba fan. I felt my baby kick for the very first time when I was at a Reba concert, and she was singing "I Am A Survivor." "Are you serious?" the country singer interjected. Aaron continued, "And while my husband was deployed Reba's "Sleeping With the Telephone" was one of the songs that helped me through the toughest days. Reba and her music are the soundtracks to the most important moments of my life."
Once it was revealed the fan was actually backstage, a clearly moved McEntire couldn't wait to head back and introduce herself. "How touching is that?" she asked the camera, on her way to surprise the sweet woman behind the letter.
Watch the entire interchange below, and fair warning: have some tissues handy.
You May Also Like...
Article | November 13, 2017

Georgia native and multi-platinum earning country artist Cole Swindell has announced that he will be... VIEW ALL

Article | November 14, 2017

The Rare Country Awards celebrate the authenticity of country music and the undeniable connect... VIEW ALL