Brantley Gilbert & Wife Amber Welcome Baby Boy Barrett
ARTICLE
|
November 13, 2017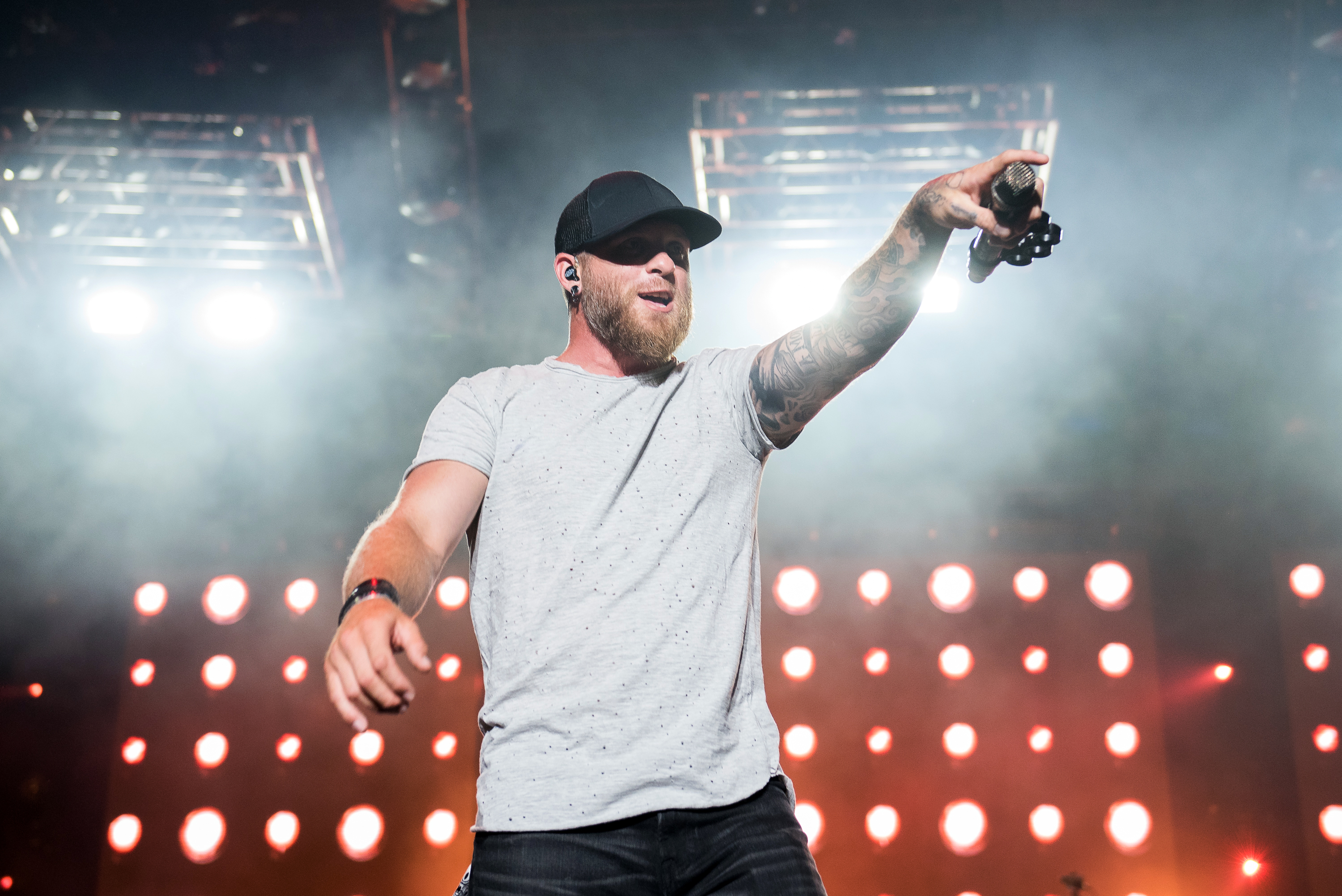 Over the weekend, country star Brantley Gilbert and his wife Amber welcomed into the world a 6 lb., 7 oz., baby boy who they named Barrett Hardy-Clay. Their first child was born on November 11, 2017 and the new father chatted with People about the indescribable experience.
This sweet photo of the couple accompanied an Instagram announcement of their expected little one's gender back in June.
And while it's almost impossible to describe the feeling that accompany's becoming a father, doesn't mean he didn't try, "Honestly, I'm just speechless. Watching the delivery, I don't even know what to say. Amber and I are just so thankful and blessed to have this beautiful little boy. It was really fast. Amber woke up, had a little pain. And the nurse said, 'You're ready.' It was 30 minutes, and we had Barrett. And I have no words, beyond it's even more than I could've ever imagined."
Gilbert also shared a little about choosing their son's name, "Barrett's a name we'd had for a very, very long time. We knew we wanted to have a 'B' name, and [Barrett's] something we've always had and loved."
The Georgia native and "You Don't Know Her Like I Do" singer is taking some time off the road to be with his young and growing family. After finally tying down long-time, on-off girlfriend Amber Cochran, Gilbert admitted in a 2014 interview with Bobby Bones that she had always been the one. "You'll hear her in most of my songs," he told the radio show host that October while announcing their engagement. "She was the one who got away for about five years … I can honestly say I've never been happier."
Congratulations, Gilbert family!
You May Also Like...
Article | November 09, 2017

At last night's (November 8) 51st annual Country Music Association Awards, Sugarland's Jennifer Nettles... VIEW ALL

Article | November 10, 2017

Shania Twain, Canadian pop country singer, has teamed up with Nick Jonas for her first Christmas... VIEW ALL