Vevo + CMA Awards Team Up For Major Live Event
ARTICLE
|
November 06, 2017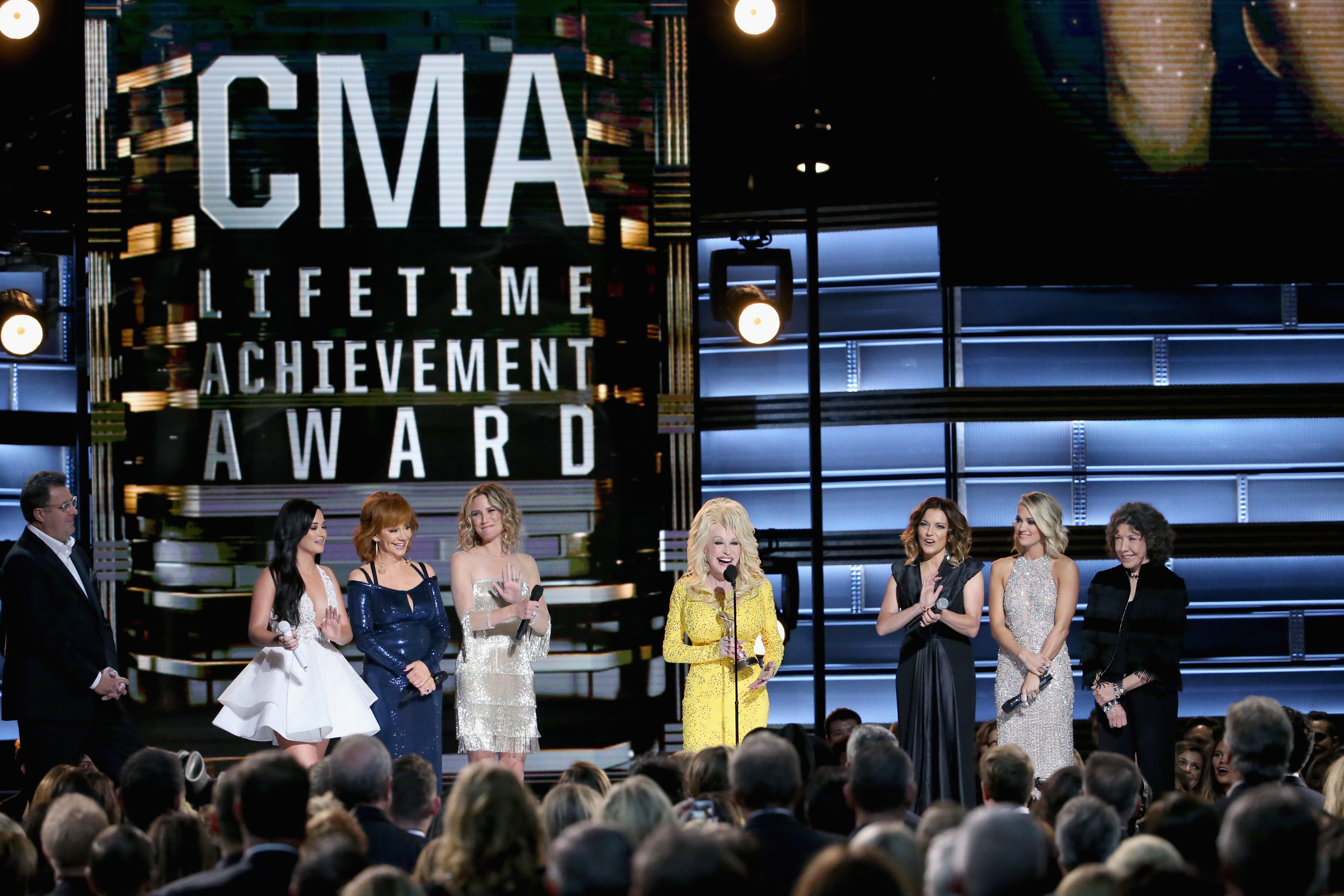 In honor of the 51st CMA Awards this Wednesday, Vevo is partnering with CMA by premiering an interactive online event featuring star-studded performances, new music video premieres, appearances, and interviews. The live event will be broadcasted on Vevo's website tonight, November 6th, at 5/4c. It is the largest live event Vevo has ever done, and can be found on the Vevo's website, Facebook, Twitter, and Instagram.

Monday! @RyanHurd premieres "Love in A Bar" ft. @MarenMorris on Vevo Live at 4pm CT. You don't want to miss it. https://t.co/0MSdZQwUkJ pic.twitter.com/s5Qv8orMdB

— Vevo (@Vevo)

November 4, 2017
The event will feature exciting performances from country-music veteran, Luke Bryan, and newcomers Brett Young and Devin Dawson. They will also premiere music videos from Little Big Town for "When Someone Stops Loving You," Chris Lane ft. Tori Kelly for "Take Back Home Girl," and Ryan Hurd ft. his fiancée, Maren Morris, for "Love in A Bar."
Today. Luke's performing on #VevoLive. Watch him and a whole bunch of other country artists later. Stay tuned for the link. pic.twitter.com/xjdIFVqybw

— Luke Bryan (@LukeBryanOnline)

November 6, 2017
Tomorrow! I'm co-hosting @Vevo Live @ 5pm central 💛 #VevoLiveCMA https://t.co/ujAIhOwGab pic.twitter.com/OoCOA20og2

— Cam (@camcountry)

November 5, 2017
The online event will be co-hosted by Carly Pearce, Cam, and television personality, Ashley Eicher. They are encouraging fans to get ahead of the game by posting and up-voting questions on the page, as well as chatting with other fans before the event. This is sure to be an event you won't want to miss.
Today on @vevo LIVE. #VevoLiveCMA pic.twitter.com/FsNSyZJRwY

— Little Big Town (@littlebigtown)

November 6, 2017
This is not the first collaboration between Vevo and CMA. Every year, Vevo presents Live at the CMA Awards Red Carpet. They also host events, such as Vevo X, during The CMA Music Fest in June.
Don't forget to tune-in to The CMA Awards, live on Wednesday, November 8 at 8/7c only on ABC. You can watch a teaser clip from CMA for the awards below:
You May Also Like...
Gallery | June 05, 2017

Article | October 24, 2017

The 2017 CMA Awards, like all others, will be full of breath-taking live performances, but we can also... VIEW ALL