Chris Stapleton Releases New Track 'Scarecrow in the Garden'
ARTICLE
|
November 03, 2017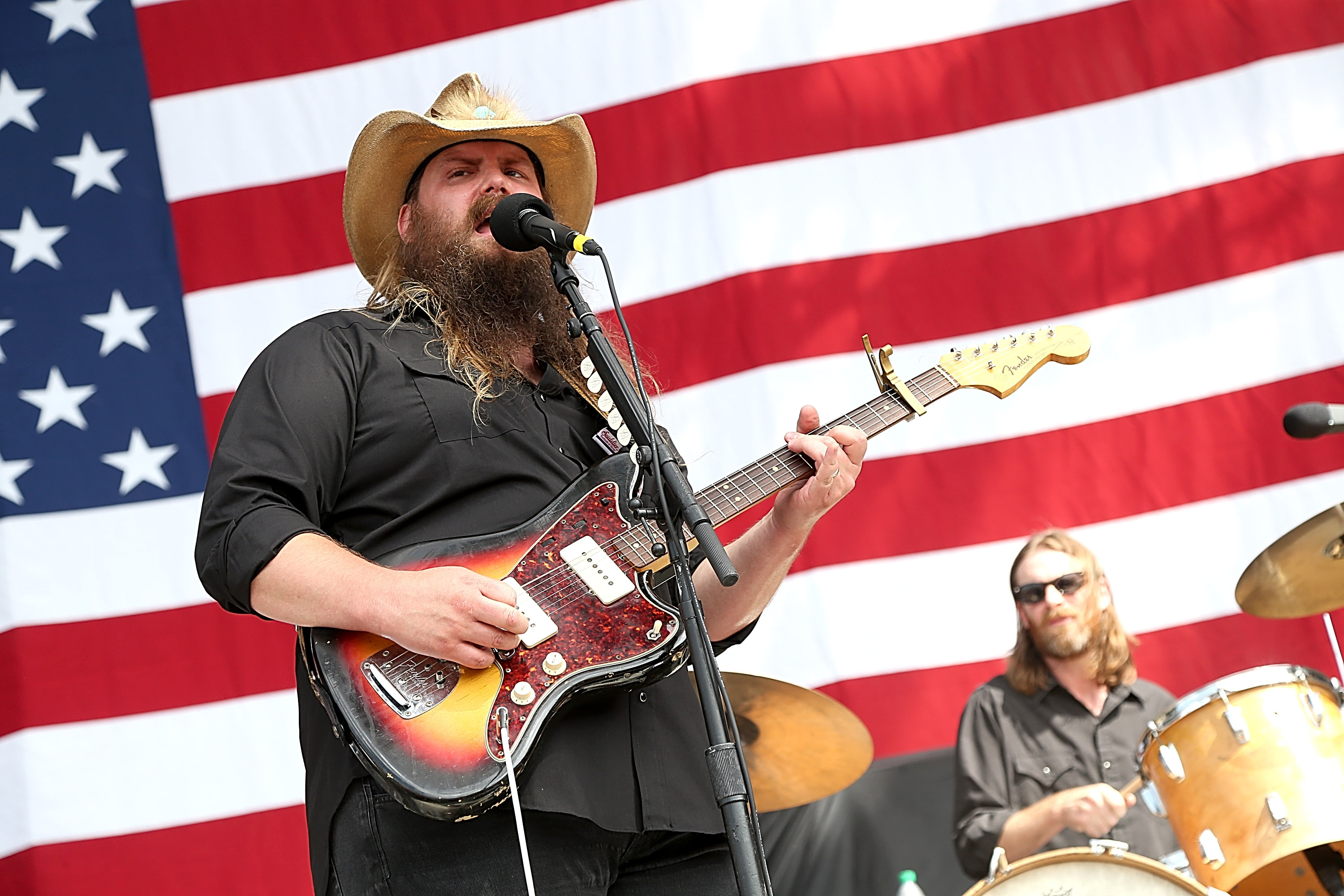 Chris Stapleton has released another track from his much-anticipated LP From A Room: Volume 2. Last week brought us "Millionaire" a fun and upbeat tune, but this weeks new track brings about a different vibe.

The song tells the interesting and colorful story of a family immigrating from Ireland to the United States. Listen to the latest from Stapleton below.
The first verse hits, "Well it came from Northern Island//Searching for the free man's ground//And he came to bet his fortune//On a West Virginia plow//He built a house in September//And raised a redhead son//Then they worked the land together//And prayed the rain would come"
The chorus paints a vivid picture of the song title, "There's a scarecrow in the garden//That looks like Lucifer//And I've been reading Revelations//With my bare feet in the river"
As Stapleton's discography goes, the story only gets deeper as the song progresses, "Well the redhead's son got older//And took a brown eyed wife//And the fields were green as dollars//Cause the dirt was black as night//I came in late September//The youngest one of three//And my sisters off and married//So the land was left to me"
The award winning singer-songwriter is currently on the road, as well as experiencing wonderful excitement in his personal life. On Tuesday, October 31, his wife Morgane shared with fans via Instagram that she is pregnant with twins.
The hitmaker is performing tonight at the Nationwide Arena in Columbus, Ohio. As they have throughout his tour, Marty Stuart and Brent Cobb will be opening. Find more information on the rest of his All American Road Show Tour, here.
After the first two glimpses into From A Room: Volume 2, it's safe to say we can't wait for the December 1 release date.
You May Also Like...
Article | November 02, 2017

Icon Entertainment Group, managers of the Johnny Cash and Patsy Cline Museums, are planning to... VIEW ALL

Article | November 02, 2017

There's no question Miranda Lambert is one of the leading females of country music. The Texas native... VIEW ALL