MegaPick: Kelsea Ballerini
ARTICLE
|
November 03, 2017
'Unapologetically' is Ballerini's sophomore release and already reaching # 1!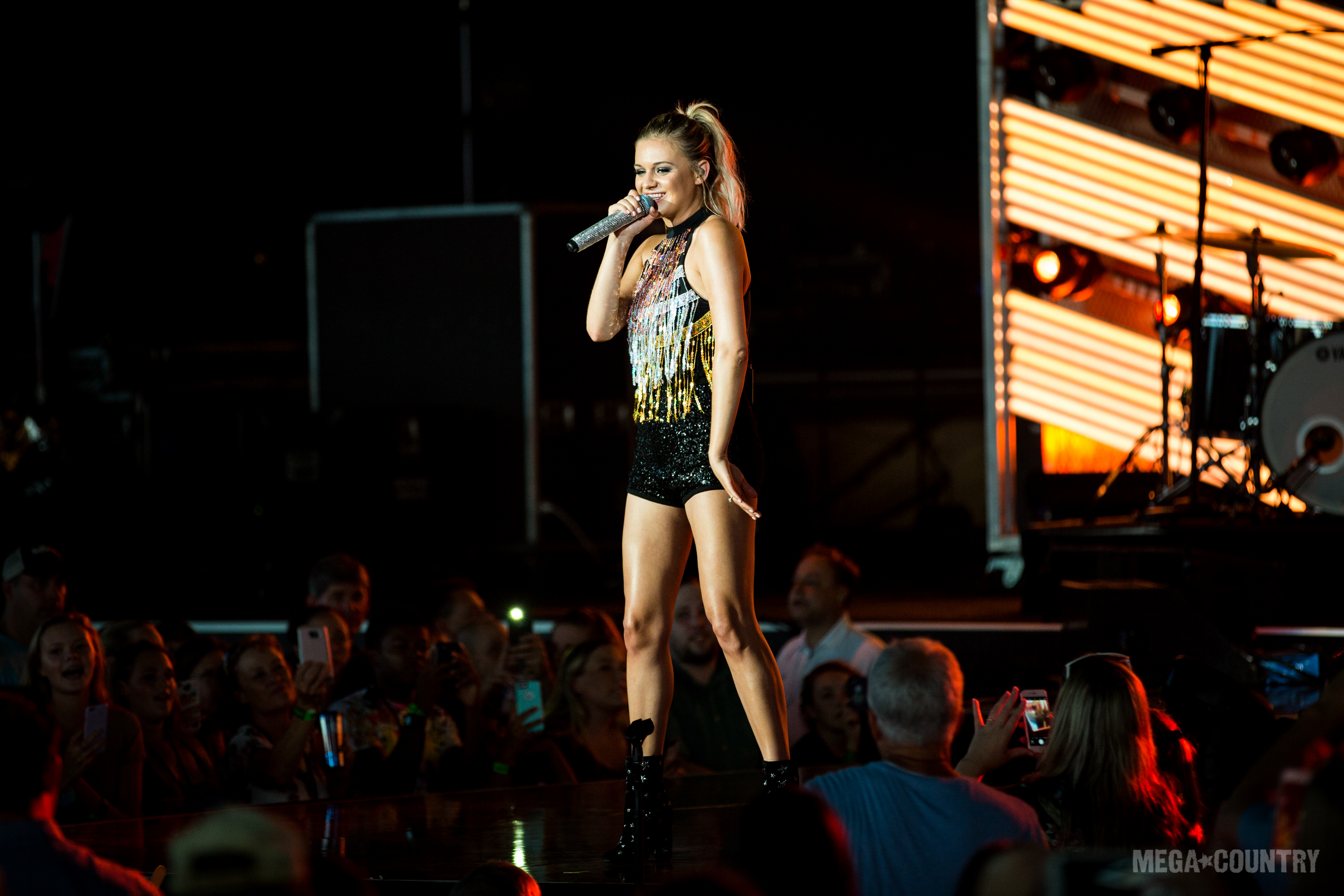 Kelsea Ballerini's sophomore album, Unapologetically, dropped today, and it's truly a masterpiece. It has soared to the top of the iTunes charts and is currently sitting as both the #1 country album and #2 all-genre album.
The album, encompassing tales of heartbreak and romance, tells a story from beginning to end. In the video celebrating release, Ballerini makes a heart-filled statement to explain the record, "Some people think that being vulnerable is being weak. That if you're emotional, or you're bold, or you're honest, then you're irrational, or you're intense, or you're fragile. But I disagree, 'cause, over the last three years, the biggest lesson I've learned is that all we have is our story. We are who we are because of the extreme emotions we feel. Whether it's failing, succeeding, belly-laughing, sobbing, being young forever, growing up, heartbreak, real love, whatever. It's all we have. And, so, I challenged myself to feel every bit of it, and then I challenged myself to write about every bit of it. Because, I think, that being vulnerable is being strong. And, if all we have is our story, I wanted to tell mine, Unapologetically."
If all we have is our story, I wanted to tell mine #UNAPOLOGETICALLY. Available everywhere NOW 💋 https://t.co/Wv8tkB6JXA pic.twitter.com/enlwt64DkE

— Kelsea Ballerini (@KelseaBallerini)

November 3, 2017
The title track, "Unapologetically," tells the story of going head-on into love and listening to your heart. Ballerini shared the story of writing the song with USA TODAY, explaining that she penned it after meeting her now-fiancé, Morgan Evans, on a trip to Australia: "We wrote the song right after I had gotten back from Australia… I remember just really in my head being like, 'Oh I feel it happening, love is happening,' but I couldn't really talk about it yet. So before you talk about it, you write about it."
Other favorites from the album include "In Between," aptly sandwiched at the middle of the album. The track beautifully describes being in her twenties, both clinging to childhood and screaming for the independence of adulthood. It even ends with an emotional voicemail from her mom, adding deeper meaning to the track. In the chorus, Ballerini sings, "sometimes I'm my mothers daughter, sometimes I'm her friend / sometimes I play grown up and sometimes I play pretend / sometimes I'm a princess dressed up all ribbons and all curls / and sometimes I just wanna scream 'I'm not a little girl' / Dumb enough to think I know it all, smart enough to know I don't / Young enough to think I'll live forever, old enough to know I won't."
Another favorite of ours is "I Hate Love Songs," a hilariously witty track about hating cliché love songs and romantic gestures, while being in love: "I hate Shakespeare and Gosling, and cakes with white frosting, two names in a heart-shaped tattoo / I think cupid is stupid and violets are purple not blue / I hate catching bouquets, the honeymoon phase, and letterman jackets don't fit / Your eyes can't hold stars and you'd die if your heart really skipped / I hate love songs, yeah I really do, I hate love songs / But, I love you."
Of course, we can't forget to mention the lead-single, "Legends," and it's beautiful music video. Looking back at a relationship with fondness and positive memories has never sounded better.
Get Unapologetically on iTunes here. Ballerini's headlining Unapologetically Tour kicks off on February 8 in Birmingham and tickets for all shows are on sale now! Head to Ballerini's website for more information and check out dates below:
Kelsea Ballerini Unapologetically Tour 2018 Dates:
February 8 - Birmingham, AL @ Alabama Theatre
February 9 - Chattanooga, TN @ Tivoli Theatre
February 10 - Augusta, GA @ William G. Bell Auditorium
February 14 - Nashville, TN @ Ryman Auditorium
February 16 - Clearwater, FL @ Ruth Eckerd Hall
February 22 - Columbus, OH @ Express Live!
February 23 - Milwaukee, WI @ Riverside Theater
February 24 - Des Moines, IA @ Hoyt Sherman Place
March 5 - New York, NY @ PlayStation Theater
March 6 - Sayreville, NJ @ Starland Ballroom
March 7 - Richmond, VA @ The National
March 19 - Portland, OR @ Crystal Ballroom
March 20 - Spokane, WA @ The Knitting Factory
March 21 - Seattle, WA @ Showbox SoDo
March 25 - Santa Barbara, CA @ Arlington Theatre
March 27- Indio, CA @ Stagecoach Festival

You May Also Like...
Article | November 02, 2017

Icon Entertainment Group, managers of the Johnny Cash and Patsy Cline Museums, are planning to... VIEW ALL

Article | November 02, 2017

One of America's favorite traditions, which accompanies one of our most quintessential holidays, is... VIEW ALL