Macy's Thanksgiving Day Parade to Feature Dustin Lynch, Sara Evans & More
ARTICLE
|
November 02, 2017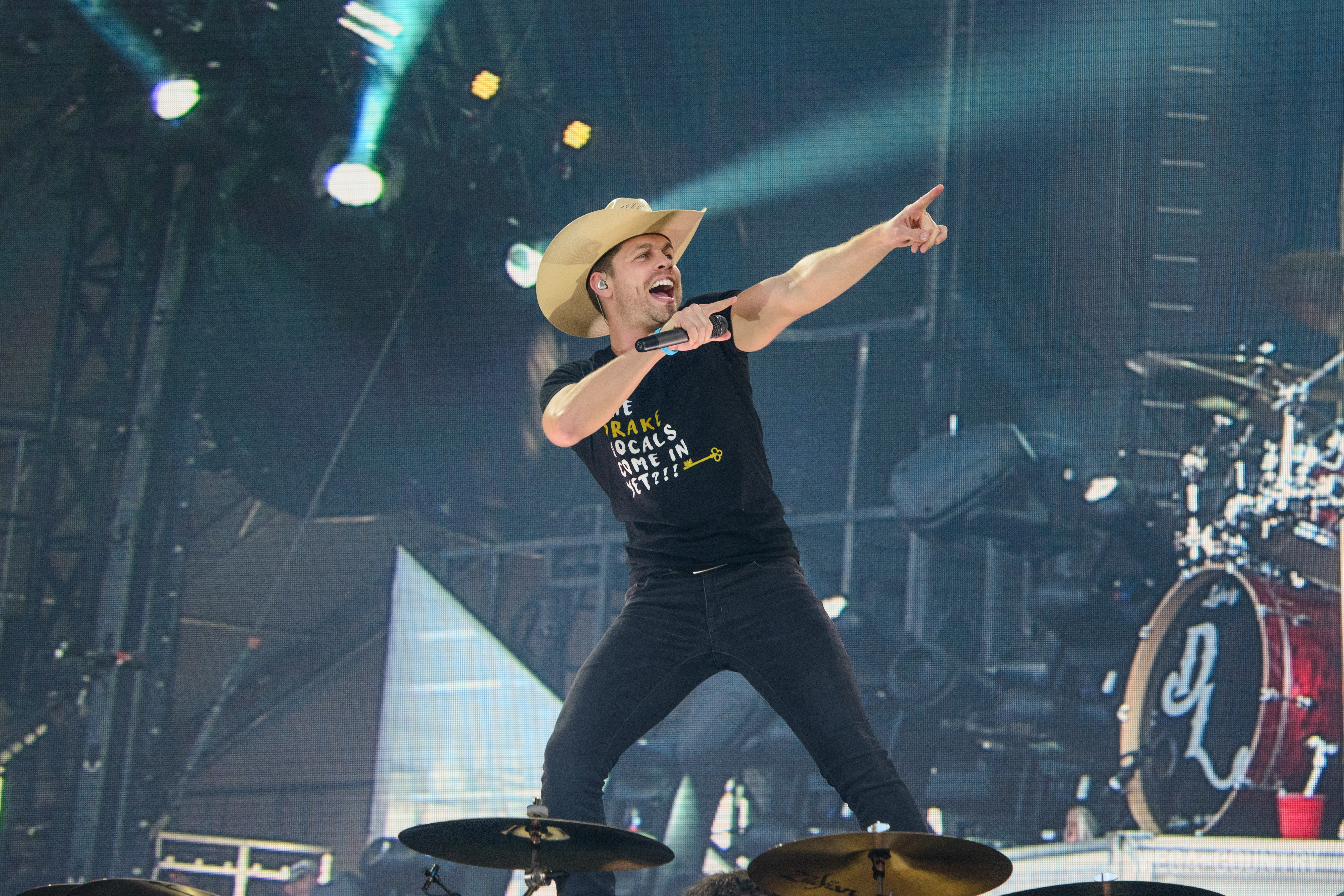 One of America's favorite traditions, which accompanies one of our most quintessential holidays, is the Macy's Thanksgiving Day Parade.
The 2017 Macy's Day Thanksgiving Parade
An annual celebration to kick off the holiday season, the event is full of family fun, both live and televised. It was announced on November 1 that a number of country stars will be amongst those performing at this year's parade. Dustin Lynch, Sara Evans, Lauren Alaina and Cam are the four representatives from the country genre, a good portion of the nineteen scheduled performers.
Mom and Dad … looks like we're doing Thanksgiving in NYC this year #macysparade pic.twitter.com/dpqESXK9oq

— Dustin Lynch (@dustinlynch) November 1, 2017
Live music isn't the only draw for the parade, not by a long shot. Fans have grown accustomed to the larger than life balloons that grace Manhattan's skies each November. Certain balloons and floats have earned themselves fan favorites over the years, for example Charlie Brown from the Peanuts or the Elf on the Shelf.

The 2017 parade will be the 91st one Macy's has put on, the tradition having begun in 1924. "For more than 90 years, Macy's Thanksgiving Day Parade has signaled the start of the holiday season for millions of families," said Susan Tercero, vice-president of the Macy's Thanksgiving Day Parade, in a press release. "We are thrilled to once again come together as a nation to give this gift of joy and wonder to all."
Other performers include Sabrina Carpenter, Jimmy Fallon & The Roots, 98 Degrees, Goo Goo Dolls, Bebe Rexha, Smokey Robinson, Jojo Siwa, Kat Graham, Leslie Odom Jr., Nicky Jam 2018′s Miss America Cara Mund, Olivia Holt, Wyclef Jean, Common, Andra Day, Andy Grammer, Angelica Hale and the stars of Top Chef on Bravo, Padma Lakshmi and Tom Colicchio.
You May Also Like...
Video | December 08, 2017

Article | July 07, 2016

The country heartthrob paid a visit to Conan to perform his sexy new single "Seein' Red"... VIEW ALL