Blake Shelton Appears on Fallon, Releases 3rd Track Off 'Texoma Shore'
ARTICLE
|
November 01, 2017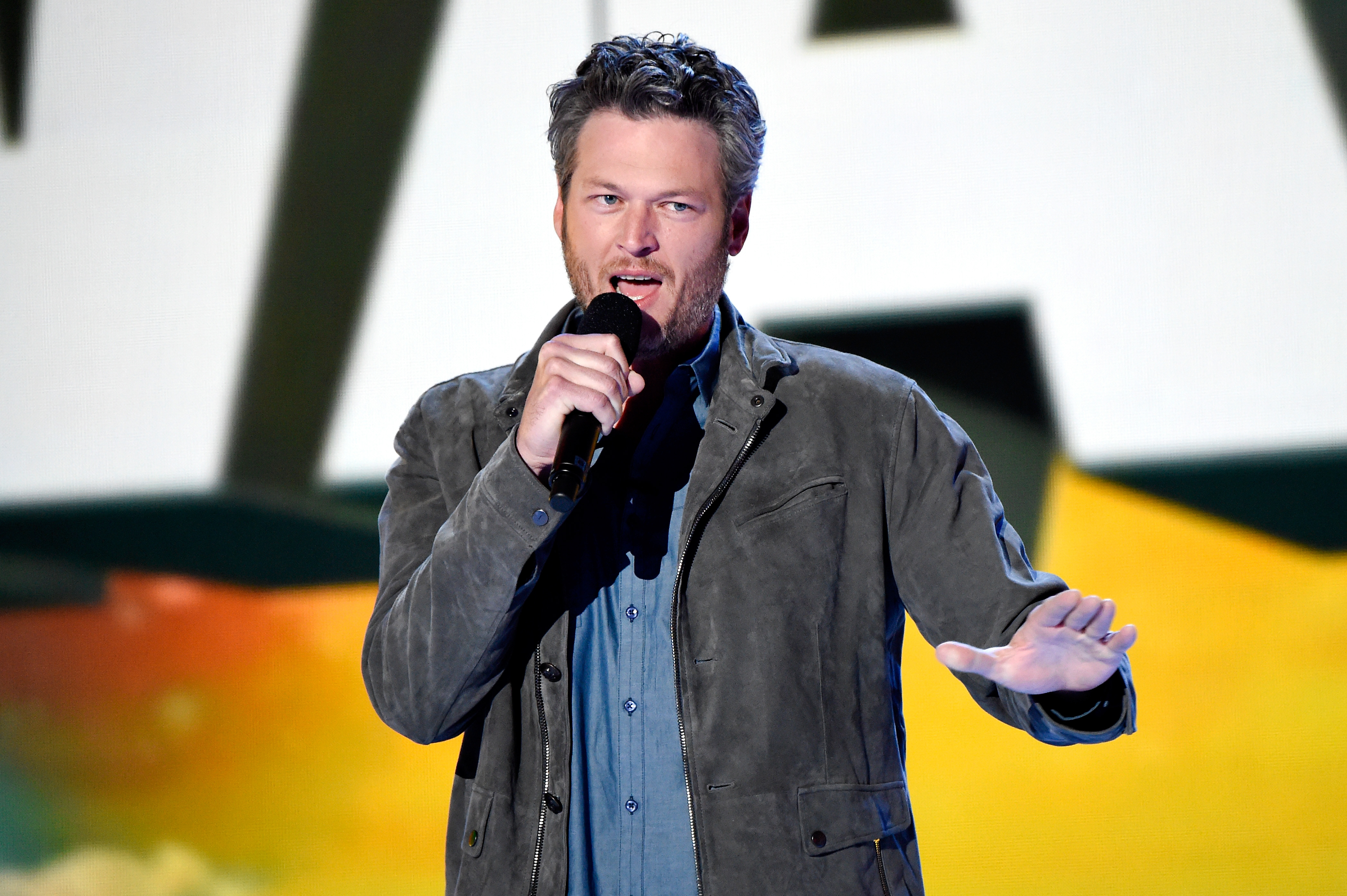 Ahead of the release of his eleventh studio album, Blake Shelton is on a media blitz and fans like us couldn't be happier. Something about releasing a new song each day this week has Friday's, November 3, official release of Texoma Shore looking, and feeling, monumental.
The country singer kicked off the week by releasing "At The House," announcing his 14-stop Country Music Freaks Tour and appearing on The Tonight Show with Jimmy Fallon that evening.
Not bad for a Monday. But that's not all, Blake had a full week of promotion and appearances ahead of him. Tuesday, October 31, brought another track release, "I Lived It" and an unforgettable Halloween appearance on the TODAY Show alongside Hoda Kotb, who dressed as none other than the Oklahoma native himself.
Artist: Blake Shelton. Photo: John Lamparski, Getty Images
Which brings us to Wednesday, November 1, only half way through the week and three new songs in. Shelton's latest single, "Turnin' Me On," is a groovy ballad written about - you guessed it - girlfriend Gwen Stefani.
Blake explained in a press release, "We're sitting on my bus one day earlier in 2017 and I think I was in Baton Rouge. I was up there alone and I had my guitar, started playing a little melody that I was hearing in my head and next thing you know I started writing a song. I wrote a verse, then I wrote a chorus, then I realized it was going somewhere and I felt good about it. Like I always [have] in the last couple of years I called up my friend Jessi Alexander and said, 'Man, I think I'm onto something and I need somebody way better than me to try to bring this thing home.' She and I and Josh Osborne ended up writing this song, I'm super proud of it – and it's not hard to figure out who this song is about."
While only a few days stand between us and the November 3 release of Texoma Shore, we're sure Shelton will find a way to surprise us again before the week is through. Keep up with the country star via his official website and stay tuned for what we're sure will be an eventful finale to "The Fives Days of Blake."
You May Also Like...
Article | October 31, 2017

The latest announcement from The Country Music Association (CMA) introduced another large group of performers... VIEW ALL

Article | October 31, 2017

The cast of the TODAY Show has been known to rock some pretty great costumes in years past, but we must... VIEW ALL