MegaPick: Craig Wayne Boyd
ARTICLE
|
October 27, 2017
Craig Wayne Boyd's debut album 'Top Shelf' is finally here!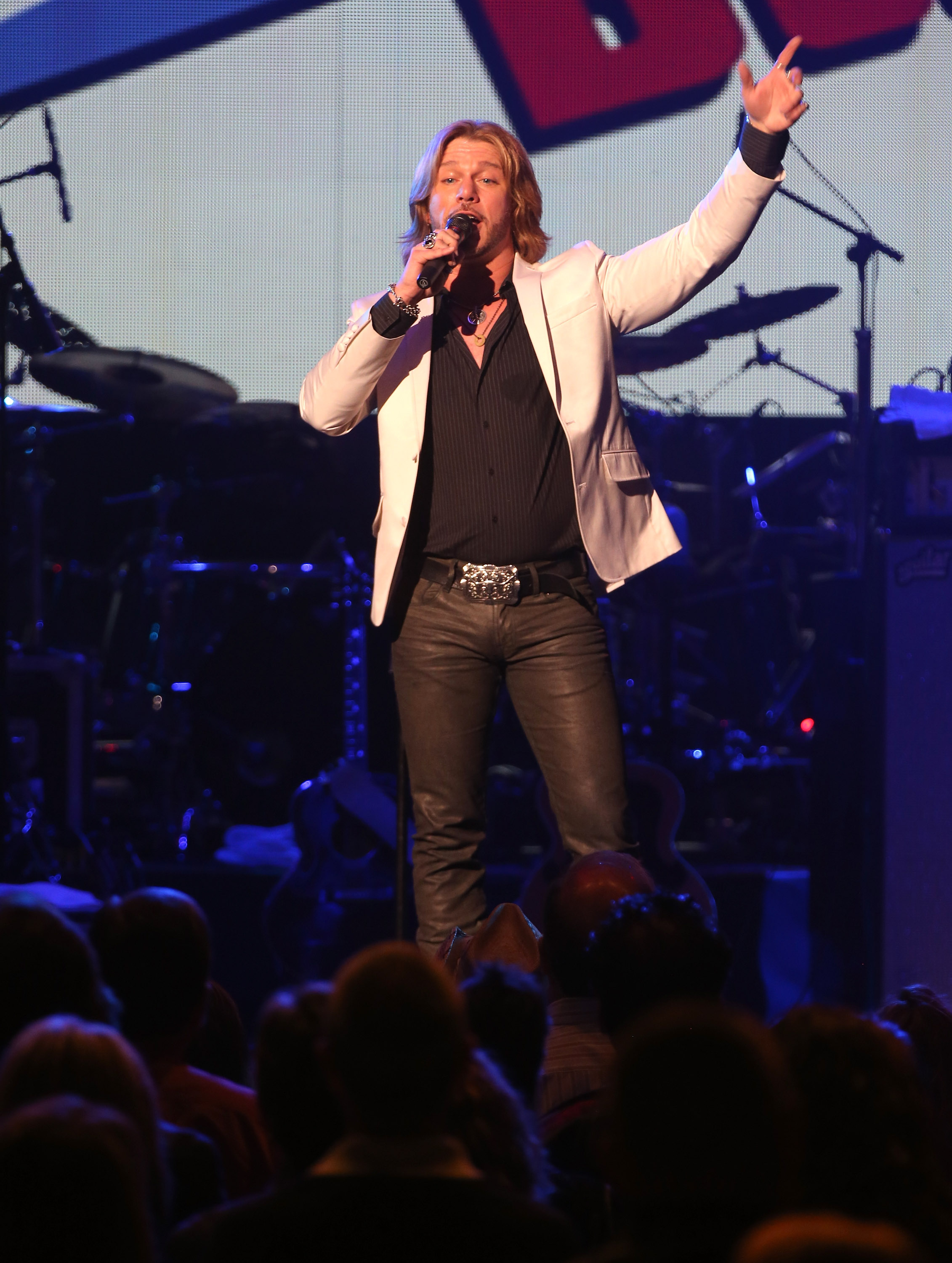 The anticipation for a full-length album from Craig Wayne Boyd has been high since he won Season 7 of The Voice in 2014. Top Shelf, his new album, was certainly worth the wait.
My new album, #TopShelf, is out NOW! Get it here: https://t.co/YYwOouDNOM pic.twitter.com/3HcQu1K7lA

— Craig Wayne Boyd (@CWBYall)

October 27, 2017
The album kicks off with "Stuck In My Head," fitting, as it's the first track he recorded for the album. Written by Arlis Albritton, Brian Davis and George Lucas, Boyd revealed that the track instantly spoke to him. "When I first heard the song, I was like, 'This is one I definitely need to record,'… Just like it does to everyone else, when I first heard, it got stuck in my head. I was like 'Man, this is amazing.'"
Boyd created a Spotify playlist surrounding the single of songs that get stuck in his head. Check it out below:
I made a playlist of some songs that get #StuckInMyHead for y'all! Are any of your favorites on here? https://t.co/34XF0n09zX

— Craig Wayne Boyd (@CWBYall)

October 11, 2017
"Stuck in My Head" and many others on the album all represent the immense love Boyd feels for his wife, Taylor. He told Taste of Country, "It was a song that I related to because, as most of this album is, it's about meeting my wife… She was definitely a heavy inspiration in this album. I feel like the album overall is basically about where I'm at in life at the moment and feeling comfortable and being happy." Find out more about the story behind "Stuck In My Head" below.
A ballad from the album, "Better Together," expresses Boyd's sentiment that everything is always better with his wife around. "This is the one song that rose to the top out of all of the songs I wrote in preparation for this album. It takes me to a special place in Santa Monica, where I'm with the one that I'm "better" with."
"Somewhere in There" is another track that stands out on the album. The beautifully written love-song features his wife's vocals, only adding deeper meaning to their love story. Boyd told the Huffington Post the story behind recording the song, "'Somewhere In There' is the second track on Top Shelf. I gravitated towards the song because it really told the love story with my wife, and the first night I met her I said, "I'm going to marry her," and sure enough, I did and that's kind of what that story of the song is about. Somewhere in here, between the sun going down and it coming back around, I'm gonna kiss this girl. Incidentally, I set out for that song to be a duet. Plans fell through and I only had a couple days to finish the album. I called my wife and said, "Can you be at the studio in about 45 minutes—because you're about to sing with me."
The album closes off with a cover of Eric Clapton's "Presence of the Lord," a feeling of peace and serenity with where Boyd is in his life.
Boyd is in Fresno to celebrate Top Shelf's release tonight at a "Winners of NBC's The Voice" Halloween show with Danielle Bradbery.
Westbound for a sold-out show at the @TowerTheatre1 with @DBradbery tonight! Ready to celebrate my new album, #TopShelf, with y'all! pic.twitter.com/8TiADsivWs

— Craig Wayne Boyd (@CWBYall)

October 27, 2017
Beyond releasing a new album, Boyd has his hands full with his two kids and a third baby boy on the way.
Get Top Shelf everywhere here and watch the official lyric video for "Stuck In My Head" below.
Top Shelf track listing:
"Stuck in My Head" (Arlis Albritton, Brian Davis, George Ducas)
"Somewhere in There" (Jared Mullins, Travis Denning, Chris Stevens)
"She's Killing Me" (William Dewar Hopkins, Bobby King, Steve Mitchell)
"Wild Ways" (James LeBlanc, James Matthew Nolen, Skip Black)
"We Sweat" (Josh Helms, Walker Hayes, Matt Willis)
"Everywhere You Go" (Cole Taylor, Shane Minor, Matt Dragstrem)
"Sweet Temptation" (Jason Mizelle, Pete Steward, Josh Helms)
"Better Together" (Craig Wayne Boyd, Will Edwards, Brett James)
"Hold Me Up" (Josh Helms, Jason Mizelle, Chris Cron)
"Only in My Mind" (Thomas Tillman, Chad Tyler)
"Interlude"
"Presence of the Lord" (Eric Clapton)
"Sweet Temptation Mini Jam"
You May Also Like...
Article | October 27, 2017

Lady Antebellum's Hillary Scott is not only a star singer-songwriter, but a newly minted fashion... VIEW ALL

Article | August 31, 2017

Since winning Season 7 of The Voice, Craig Wayne Boyd has been busy recording new music... VIEW ALL