Kenny Rogers' Last Concert Worthy Of His Country Legacy
ARTICLE
|
October 26, 2017
Kenny Rogers' musical send off was definitely one for the books!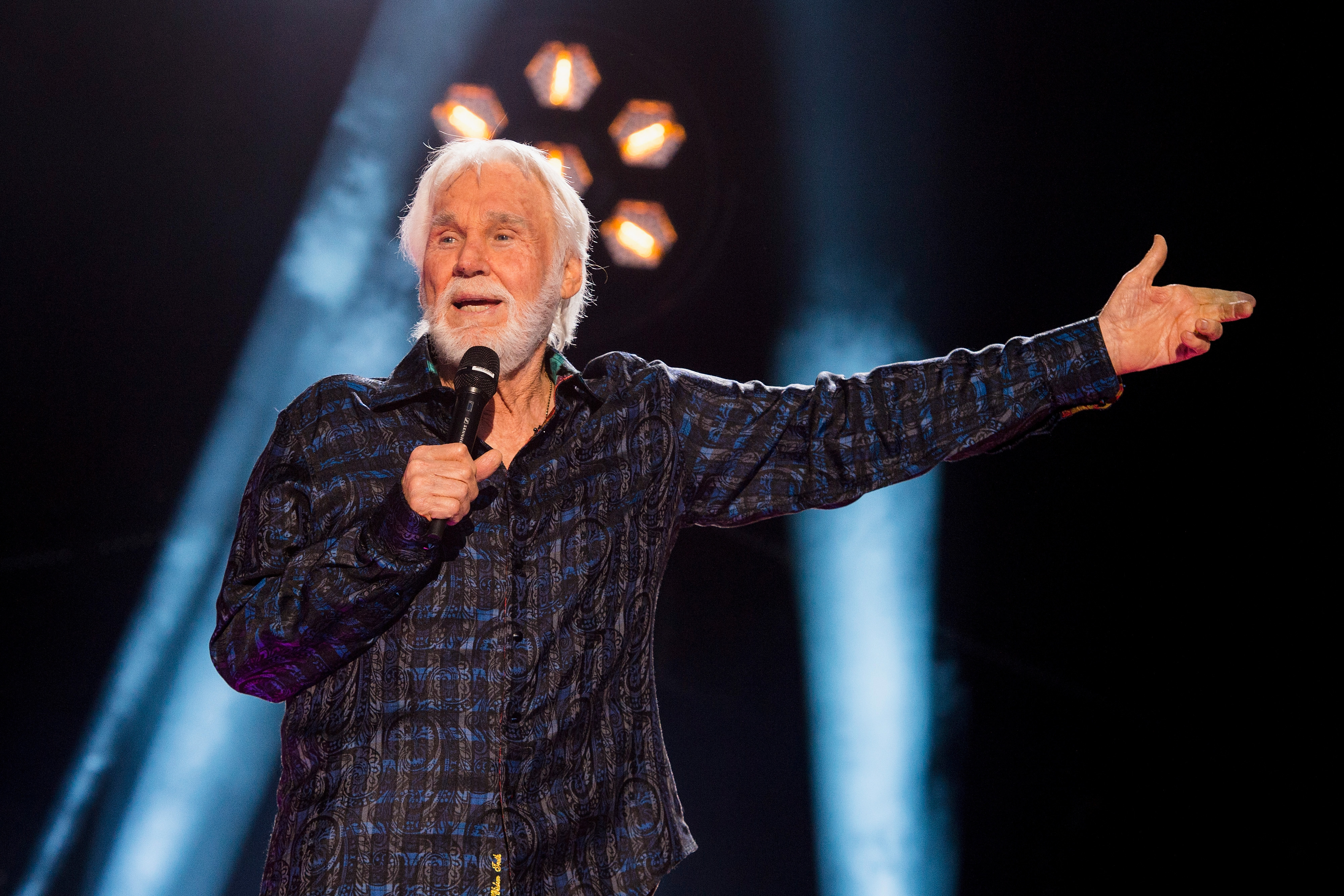 Kenny Rogers has made an everlasting impact on country music, and while the legend has decided to officially retire, he will live on in the genre long after he is no longer physically with us. To celebrate a life dedicated to his craft, "The Gambler" hitmaker performed for a final time at Bridgestone Arena in Nashville at an event titled: All for the Gambler: Kenny Rogers' Farewell Concert Celebration.

While a life in the music business will forge some incredible friendships, one of the most celebrated and adored would be that of Rogers and dear friend, Dolly Parton. As the vocal duo behind "Islands in the Stream" strolled on stage, Parton gushes, "This is amazing being here with this great guy, I never heard so much good music and as much good singing. How about a hand for this guy right here, is he not something. Mr. Kenny Rogers everybody."
Do you all know the story of "Islands In The Stream"? Here's how that duet with @_KennyRogers came to be! #AllInForTheGambler pic.twitter.com/HuJ9RPZPBw

— Dolly Parton (@DollyParton) October 25, 2017
A glowing introduction wasn't the only praise Parton rained on her duet partner, "I just wanted to say I'm really really proud of you. I just hope that many, many years from now—when I'm older—that I'll know when to hold 'em and when to fold 'em," she said with a laugh. Later continuing, "I like to think my heart's real, it's probably the only thing that's real about me. But I've got a spot for you that's never ever going to be touched by anybody else and I'm gonna hold you there, and I'm going to sing this song for you. I guess you guys know "I Will Always Love You." I'm gonna sing this song just for you. So you just sit there and take it."
Watch the duo literally "mic drop" in the clip below:
Other notable performances and appearance of the night include Chris Stapleton's rendition of "The Gambler," Lionel Richie re-createing the hit "Lady," Little Big Town performing "Through the Years" and Jamey Johnson's reading of "Just Dropped In (To See What Condition My Condition Was In)," Rogers' hit with his band the First Edition.
Keep your eyes and ears open for Roger's special tribute concert All in for the Gambler, which was filmed to air at a later date.

You May Also Like...
Article | December 15, 2016

Dolly Parton's Smoky Mountains Rise Telethon: A Benefit for My People Fund was filled with... VIEW ALL

Article | July 18, 2017

After performing for six decades, Kenny Rogers has announced his retirement from live performing... VIEW ALL