Maren Morris Signs Major Modeling Contract
ARTICLE
|
October 24, 2017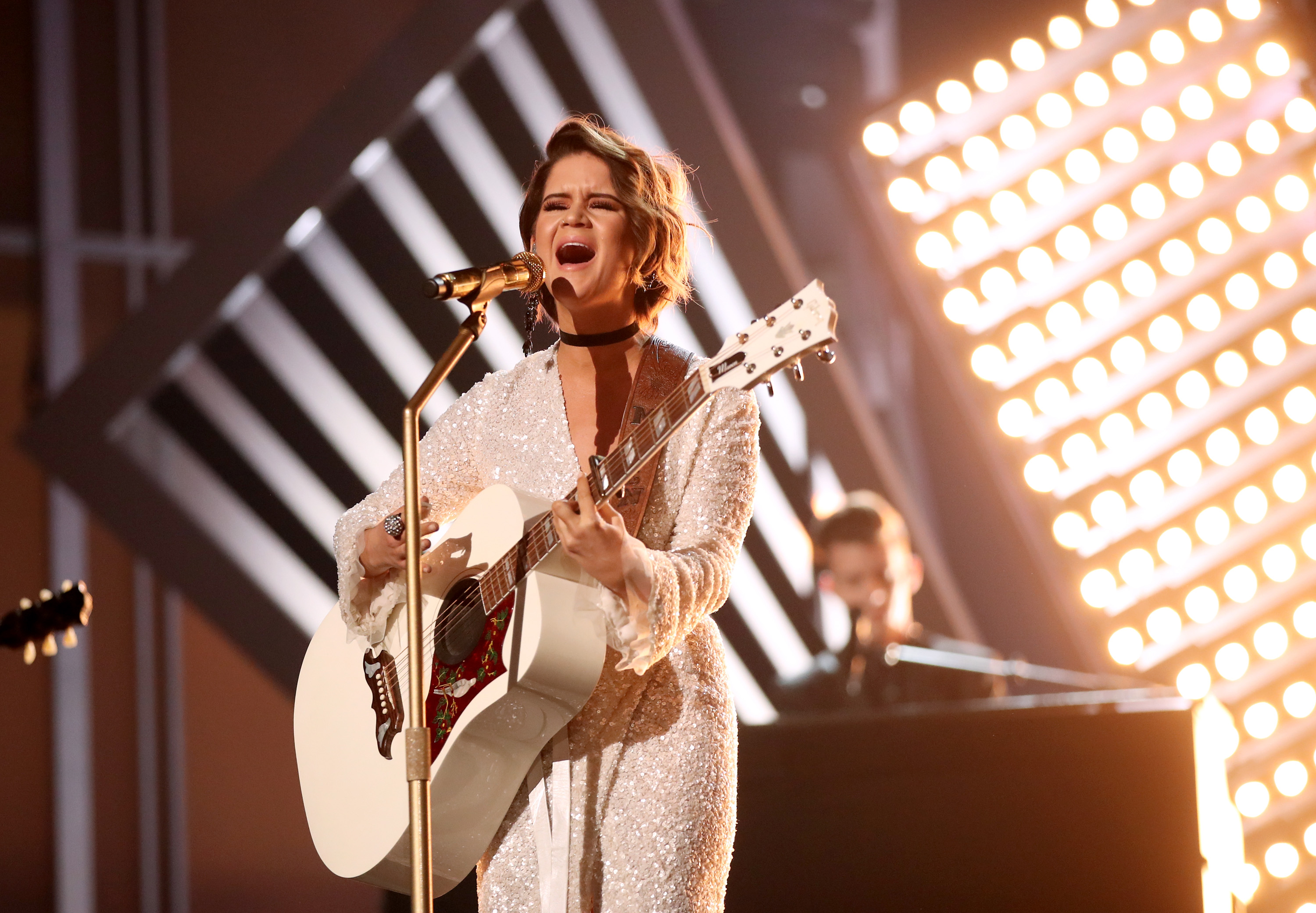 Maren Morris has always loved standing out among the crowd, and now she has made history as country music's first artist to sign a major modeling contract with Wilhelmina Models. The agency has also signed Shawn Mendes and Nicki Minaj, among many other a-list names.

In her interview with People Magazine, Morris shared her thoughts on breaking the barrier between fashion and country music. "Bridging that fashion and country music gap is such an amazing step forward for them and our genre. And I think it will certainly bring country music and its artists into the conversation with the high-fashion world."
This partnership doesn't come as a surprise to many, as Morris has been gracing stages and red carpets in beautifully crafted outfits since she started her career in music. "This is one of the most exciting things for me personally just because I've always loved fashion and I've loved pushing the envelope and I just feel like taking it to the next level with Wilhelmina," Morris told People. With Wilhelmina, Morris will get the chance to model for fashion magazines, as well as rock new styles from affiliated fashion companies on red carpets and within her album artwork.
Expanding her image as a role model, Morris wants to show through her new modeling gig that it is okay for women and girls to not fit into the usual modeling standard. "I think it's been really inspiring to see my fans and young girls and girls my age look at me as someone to model after—you don't need to look perfect or sound perfect."
"I mean, I'm five-foot-one and I've got short brunette hair—I'm not the typical country-looking starlet, but I think that's what gravitates my fans to me and my music. I definitely have an edge to what I say in my songs and it translates visually as well to my personal style."
In addition to this new contract with Wilhelmina, Morris is currently busy working on her sophomore album, planning her wedding and preparing for the CMA Awards, where she has three nominations and is performing with Niall Horan.
You May Also Like...
Article | October 23, 2017

Scheduled for November 12 at Nashville's Bridgestone Arena, Country Rising is a benefit concert... VIEW ALL

Article | October 23, 2017

The boys behind Florida Georgia Line have been busy! Tyler Hubburd and Brian Kelley are balancing... VIEW ALL