Blake Shelton Releases Track Listing For 'Texoma Shore'
ARTICLE
|
October 23, 2017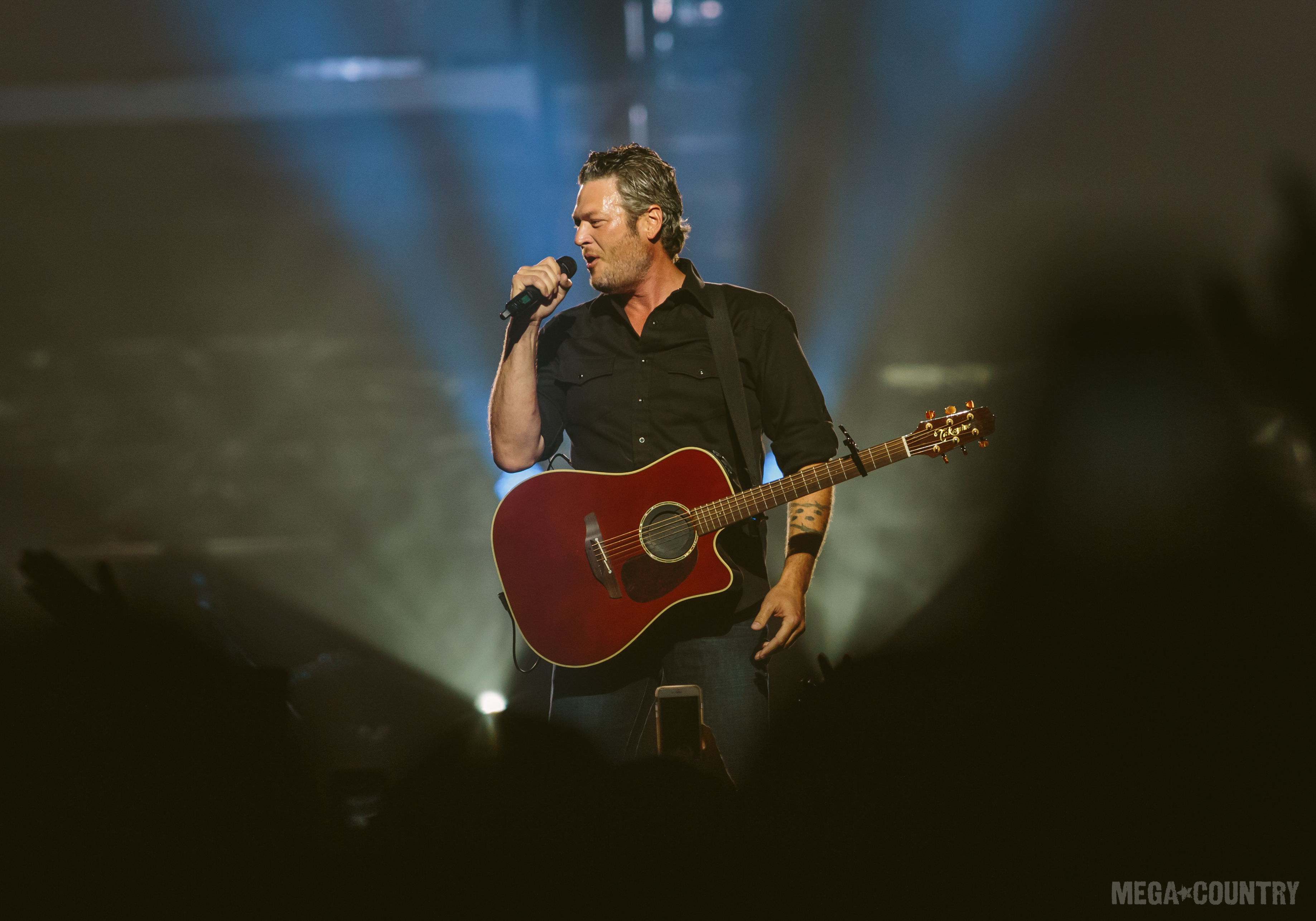 Blake Shelton is sharing new details on his upcoming album Texoma Shore. Including his latest single, "I'll Name The Dogs," Shelton's 11th studio album was produced by Scott Hendricks and features contributions from some of the top songwriters in county music, including Ben Hayslip, Josh Osborne, Craig Wiseman, Dallas Davidson, Ross Copperman, Rhett Akins, Ashley Gorley and more.
The country singer attributes one song in particular on the upcoming album to have inspired much of the record thematically. "'At the House' is, I think, part of the reason I decided to name the album Texoma Shore," Shelton says. "I was spending a lot of time this past summer out on Lake Texoma. There was one week in particular where it was just [girlfriend] Gwen [Stefani] and I out there just basically hanging out. We finally had some time off, so we went out on the water every day, went back up to the house every night and just had one of the greatest times of my life. We were listening to this song and relating to it and realizing, 'Man, this is one of those summers that we're always going to remember.'"
Artist: Blake Shelton. Photo: John Shearer, Getty Images
Shelton will premiere "At the House" during an appearance on The Tonight Show Starring Jimmy Fallon on October 30. Jamie Moore and Craig Wiseman co-wrote "At the House," which is the second single on the album. Texoma Shore is set for release on November 3 and is currently available for pre-order on iTunes.
Blake Shelton's Texoma Shore track listing:
1. "I'll Name the Dogs" (Matt Dragstrem, Ben Hayslip, Josh Thompson)
2. "At the House" (Jamie Moore, Craig Wiseman)
3. "Beside You Babe" (Abe Stoklasa, Mark Trussell)
4. "Why Me" (Ashley Gorley, Dallas Davidson, Ross Copperman)
5. "Money" (Craig Wiseman, James Bailey, Ryan Ogren)
6. "Turnin' Me On" (Blake Shelton, Jessi Alexander, Josh Osborne)
7. "The Wave" (Josh Osborne, Ross Copperman)
8. "Got the T-Shirt" (Matt Jenkins, Jessi Alexander, Chase McGill)
9. "Hangover Due" (Craig Wiseman, Matt Dragstrem)
10. "When the Wine Wears Off" (Ashley Gorley, Rhett Akins, Ross Copperman)
11. "I Lived It" (Ashley Gorley, Ben Hayslip, Rhett Akins, Ross Copperman)
You May Also Like...
Article | October 23, 2017

Scheduled for November 12 at Nashville's Bridgestone Arena, Country Rising is a benefit concert... VIEW ALL

Article | October 23, 2017

The boys behind Florida Georgia Line have been busy! Tyler Hubburd and Brian Kelley are balancing... VIEW ALL