The Kings of Collaborations: Florida Georgia Line
ARTICLE
|
October 23, 2017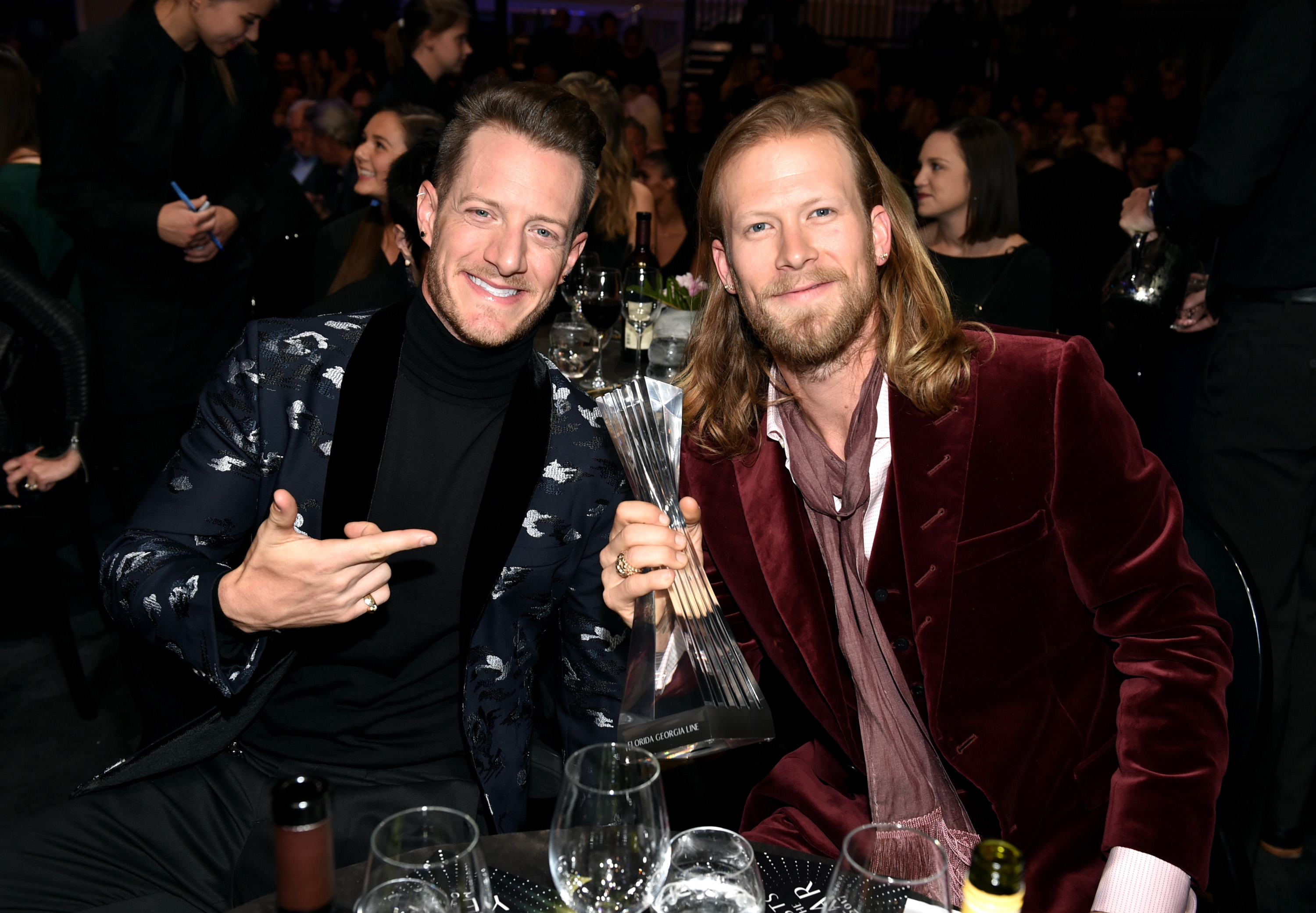 The boys behind Florida Georgia Line have been busy! Tyler Hubburd and Brian Kelley are balancing family, friends and very demanding careers, but that doesn't seem to slow these two down at all. Never ones to turn down a fun co-write or collaboration, the "H.O.L.Y." singers are featured on two recent releases, Bebe Rexha's "Meant To Be" and Morgan Wallen's "Up Down."
Pop singer Bebe Rexha enlisted the help of the superstar country duo in co-writing and recording a track for her latest EP, All Your Fault: Pt. 2. The video, which features all three artists singing and acting alongside the tune, is an atheistically pleasing trip through Western desert scenery and honky tonk bar tops.
Watch the "Meant To Be" official video below:
Morgan Wallen's latest single, "Up Down" is a tune that also features an appearance by the talented twosome. The beachy and sure to make you miss summer song, has lyrics that read:
We just holding it down here in BFE / Still rolling around with a burnt CD / Free Bird, five minutes deep / Head bobbing up, down, up, down, up, down / We got what we got, we don't need the rest / Can turn this parking lot into a party / With an ice chest, dancing, cold beer / Man, we live it up, down, up, down / We live it up down…here.
Now if that doesn't scream Florida Georgia Line, we don't know what does. Check out the three of them having a blast together in the accompanying video below:
As was noted by Rolling Stone Country, "Florida Georgia Line's collaborations are as common as they are unexpected: A partnership with Nineties stars Backstreet Boys resulted in FGL's most recent Number One, "God, Your Mama, and Me," while other tracks have featured Ziggy Marley and Nelly. The Chainsmokers recently featured the duo on "Last Day Alive," the final track on their debut Memories…Do Not Open. Hubbard and Kelly's current country radio single is "Smooth," which has a wild, Las Vegas-themed video."

Keep the collaborations coming Florida Georgia Line, we'll be sure to listen!
You May Also Like...
Article | October 23, 2017

Scheduled for November 12 at Nashville's Bridgestone Arena, Country Rising is a benefit concert... VIEW ALL

Article | October 20, 2017

Is there any better feeling than knowing your favorite artist is about to release a new album?... VIEW ALL