A Look Into Margo Price's 'All American Made'
ARTICLE
|
October 23, 2017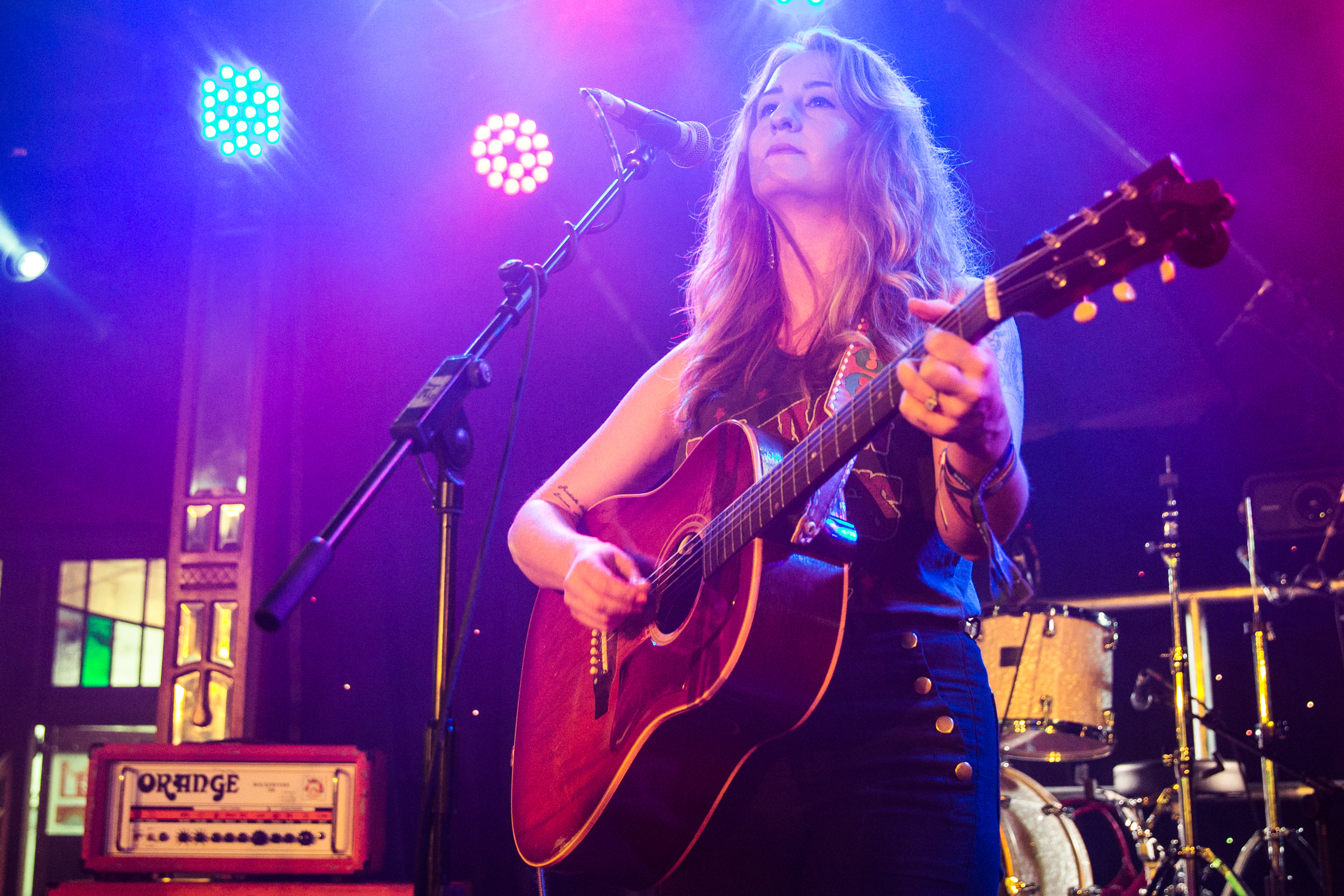 Margo Price's new album, All American Made, came out last Friday, October 20, 2017. Largely a political and social commentary, the LP embraces Price's position to use her words to provoke change. Price sat down with Rolling Stone to discuss the many inspirations for her album.
"Like a lot of America, I was kind of in shock. The songs had already been written up until that point but it did steer it a little bit, especially deciding to put All American Made on it. During the Obama administration was when that song was initially written, but it just took on a completely different meaning after the election."
Price had decided that she wanted to speak out in her music. "I've always been one to want to discuss those things and try to make our country the best that it can be," says Price. "But it's so many complex and so many ugly, violent things that have been happening. It's really hard to turn a blind eye to that. I think it's important to voice your opinion and, regardless of people who tell me otherwise, I think that's what makes our country beautiful … our freedom to express our thoughts and views. Our voices are all we have right now, and it's important to use them."
My new album ALL AMERICAN MADE (for Tom Petty) is out today on @thirdmanrecords! Listen with an open heart and mind. https://t.co/Am28drPey7 pic.twitter.com/usJ1rYBM5c

— Margo Price (@MissMargoPrice) October 20, 2017
"I know people don't want to lose standing, and a lot of people think that music is not a place for politics. But in these times, it is the country audience that I think has a unique chance to be honest and stand up and say, 'We're not going to allow things to revert back to the Fifties.'"
Not only did she experiment with political lyrics, Price also explored different genres of music for this album. She wanted to expand beyond her first album and added artists such as Willie Nelson and Old Crow Medicine Show's Cory Younts to give her music a new twist. "There's so much musical history in America, styles that were developed here. If it was good, we just decided to do it."
Listen to and buy All American Made HERE.
You May Also Like...
Article | September 06, 2017

With the 2016 release of her debut album Midwest Farmer's Daughter, Margo Price rose quickly... VIEW ALL

Article | October 20, 2017

Pop singer Niall Horan released his debut album Flicker, which features a special collaborations with... VIEW ALL