Highlights From The 2017 CMT Artists of The Year Awards
ARTICLE
|
October 19, 2017
Relive a night full of heart and emotional tributes.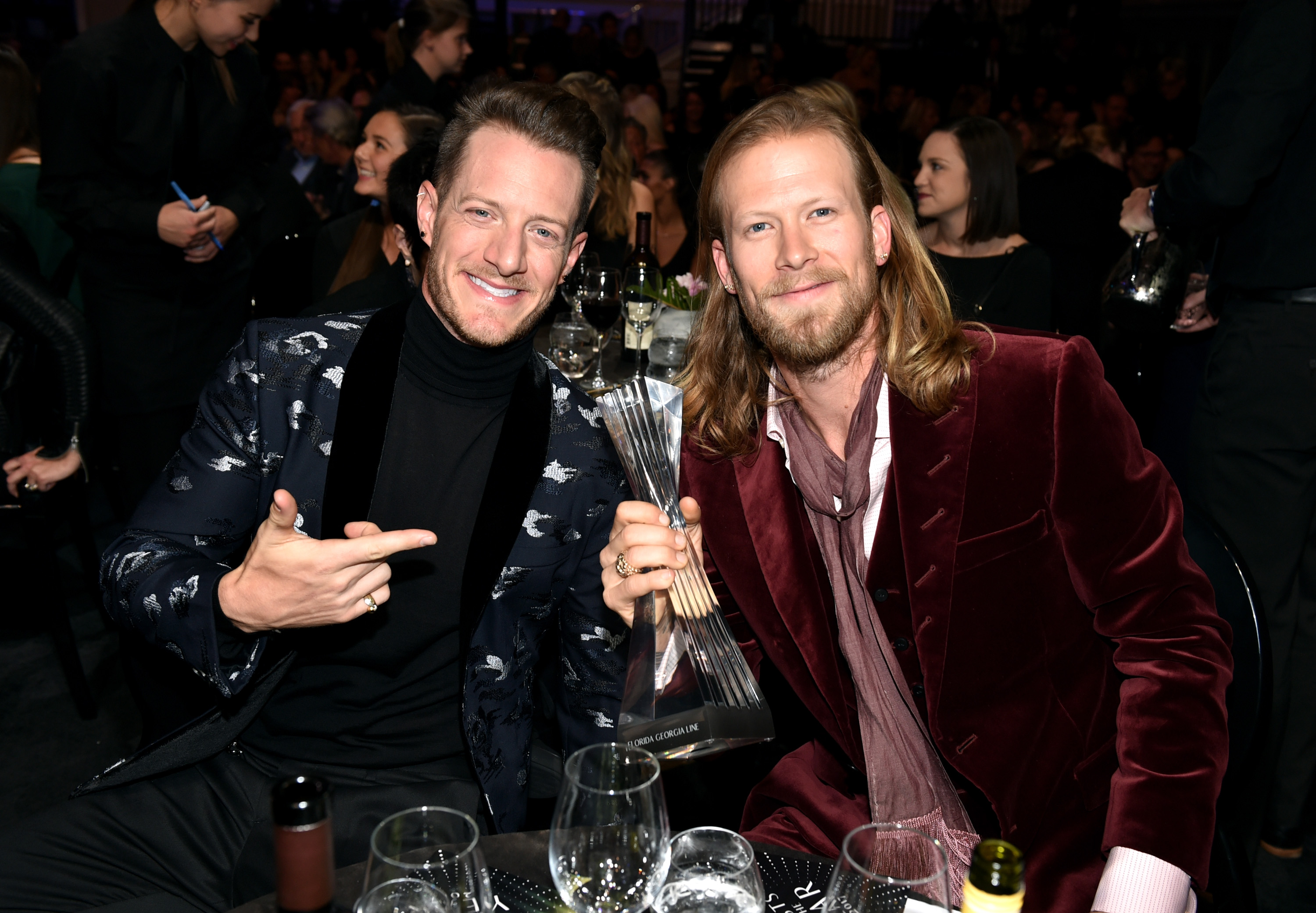 Last night's (October 18) CMT Artists of the Year Awards ceremony was a night of healing and progression. The country music community came together to acknowledge the award show's honoree's, but also to offer support to one another in light of the many recent tragic events.

The honorees, Luke Bryan, Jason Aldean, Florida Georgia Line, Chris Stapleton and Keith Urban opened the show with a somber message directly to fans, later performing a heartfelt rendition of the late, great Tom Petty's "I Won't Back Down." Bryan said it best when discussing the role music plays in emotional health, "Music can be so powerful, and we have never needed it more than we do right now. Music moves us. Music brings us together and tonight we hope music can be a part of the healing."
Urban offered some explanatory words of his own, "In some small way tonight, we want to thank you for your resolve and perhaps lift your spirits just for a moment. We hope to remind you that everything we go through, we can get through when we stick together."
Aldean, who was performing onstage when the unthinkable happened at Route 91 Harvest Festival, had a very personal message regarding the weeks since, "We've been tested beyond our worst nightmares the past few months. Heartbroken doesn't even begin to explain how some of us feel, but we have proven time and again in this country that we have the power to overcome anything that threatens our way of life or our freedom. We dedicate this night to you and to everyone who's experienced loss or tragedy in the past few months. Like Keith said, we will get through this together."
Artists: Chris Stapleton, Jason Aldean & Keith Urban. Photo: John Shearer, Getty Images
The photos reflect a night full of love and admiration, check out some of the highlights in our gallery here.
You May Also Like...
Gallery | October 19, 2017

Article | October 13, 2017

This year, CMT will be making adjustments to their annual Artist of the Year award ceremony... VIEW ALL