Kacey Musgraves & Ruston Kelly Tie The Knot
ARTICLE
|
October 17, 2017
Kacey Musgraves finally tied the knot to Ruston Kelly and we got the pics to prove it!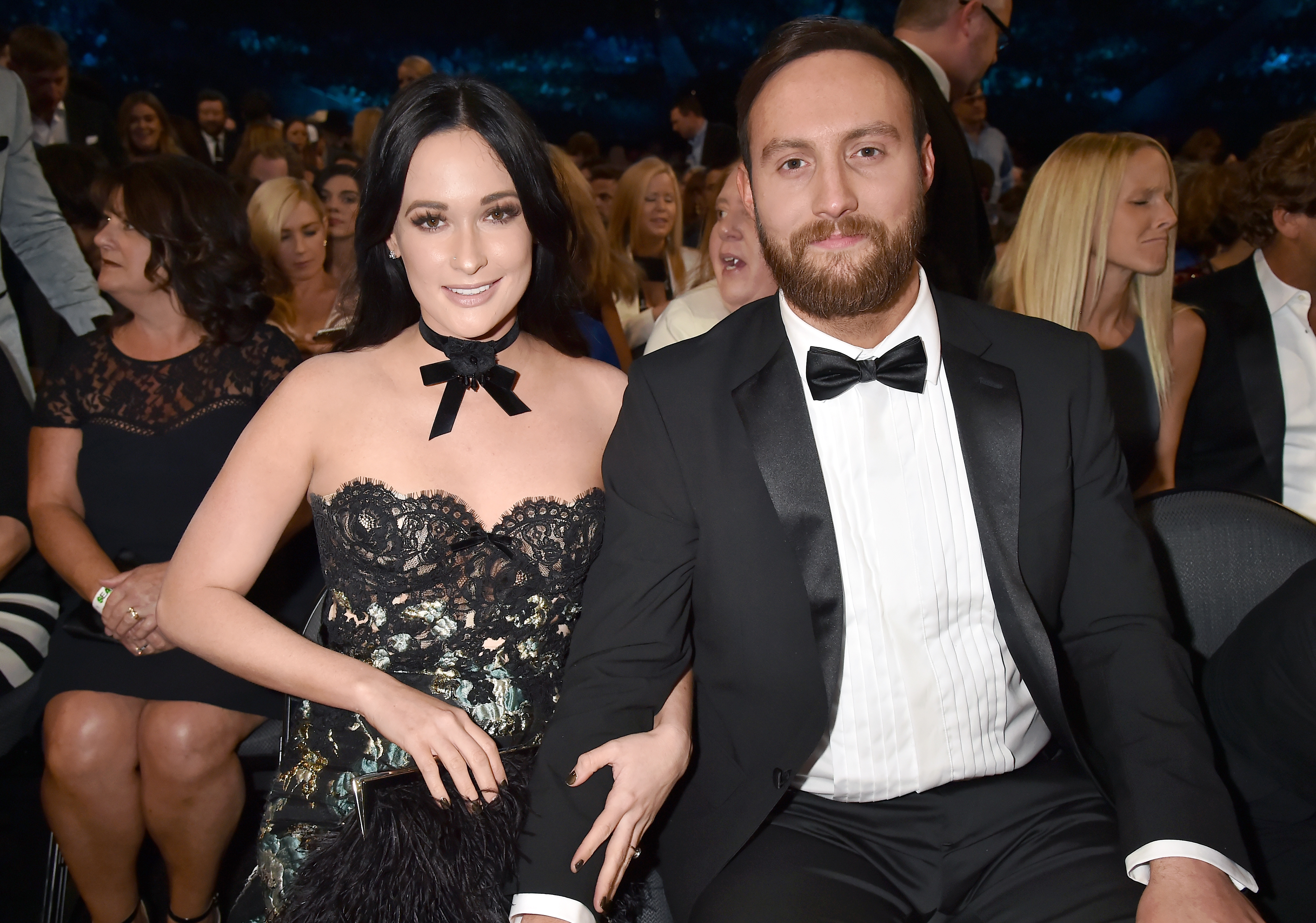 Kacey Musgraves is married! The "Biscuits" singer tied the knot with Ruston Kelly on Saturday night (October 14) in Tennessee.

The GRAMMY winner shared photos from the stunning ceremony on Instagram on Tuesday (October 17).
"Saturday, in a sacred place where two rivers meet and join together, I married my best friend..barefoot and surrounded by the deepest kind of magic and love that exists," Musgraves captioned a beautiful photo of the newlyweds. "I've never felt so tranquil and happy. We made our promises to each other under the trees and then drank and danced into the night. We couldn't have done any of it without the help of our wonderful families and amazing friends."
Musgraves wore her long hair down and straight with a waist-length veil for the big day, along with a fitted, long-sleeved lace gown. Kelly sported black tuxedo pants, paired with a velvet, hunter green jacket.
Longtime friend/collaborator Shane McAnally's twins Dylan and Dash served as ring bearer and "glitter girl."
The groom took to Instagram on Sunday to thank the couple's friends and family for joining in the celebration.
"Last night was incredible. To all of our people who came and gave their love and wished us well and danced… thank you so very much," he captioned a photo of guests outside at sunset.
Musgraves is already enjoying her newly married status. On Sunday, she Tweeted, "When you get to change his name in yo phone to 'Husband'…" and later shared a photo of what appears to be a reception table, confessing she was on "cloud 9."
When you get to change his name in yo phone to "Husband".. 🤓☎️💕

— K A C E Y (@KaceyMusgraves)

October 15, 2017
Last night. Can't wait to show y'all more later when I come down offa cloud 9 ✨💜✨ pic.twitter.com/WBkCfaYftK

— K A C E Y (@KaceyMusgraves)

October 16, 2017
The "Black Magic" singer proposed to his now-wife on Christmas Eve at her childhood home.
"I have never met a more incredible partner and woman. Last night I became the luckiest, proudest and happiest man ever," he captioned an Instagram snap of the couple's hands at the time. "I asked the brightest light in my life to marry me."
Musgraves shared a photo of her new ring on Christmas Day, captioned, "I didn't say yes…I said HELL YESSSS!! Last night, the best man I've ever met got down on one knee in my little pink childhood home..in the same room I played with my ponies and barbies and asked me the easiest question I've ever been asked. ❤ I finally know what everyone means when they say 'you just know'."
Kacey Musgraves has been hard at work on a new music this year, while also remodeling her home. We can't wait to hear Musgraves' new songs as she hits the road with Little Big Town and Harry Styles in 2018. Find her full list of tour dates and get tickets on her website here!
You May Also Like...
Article | September 21, 2017

To help celebrate their recent tour announcement, Little Big Town visited The Tonight Show with... VIEW ALL

Article | October 16, 2017

Brantley Gilbert, everyone's favorite bad boy of country music, is headed back on tour... VIEW ALL