Devin Dawson Announces Debut Album, 'Dark Horse'
ARTICLE
|
October 16, 2017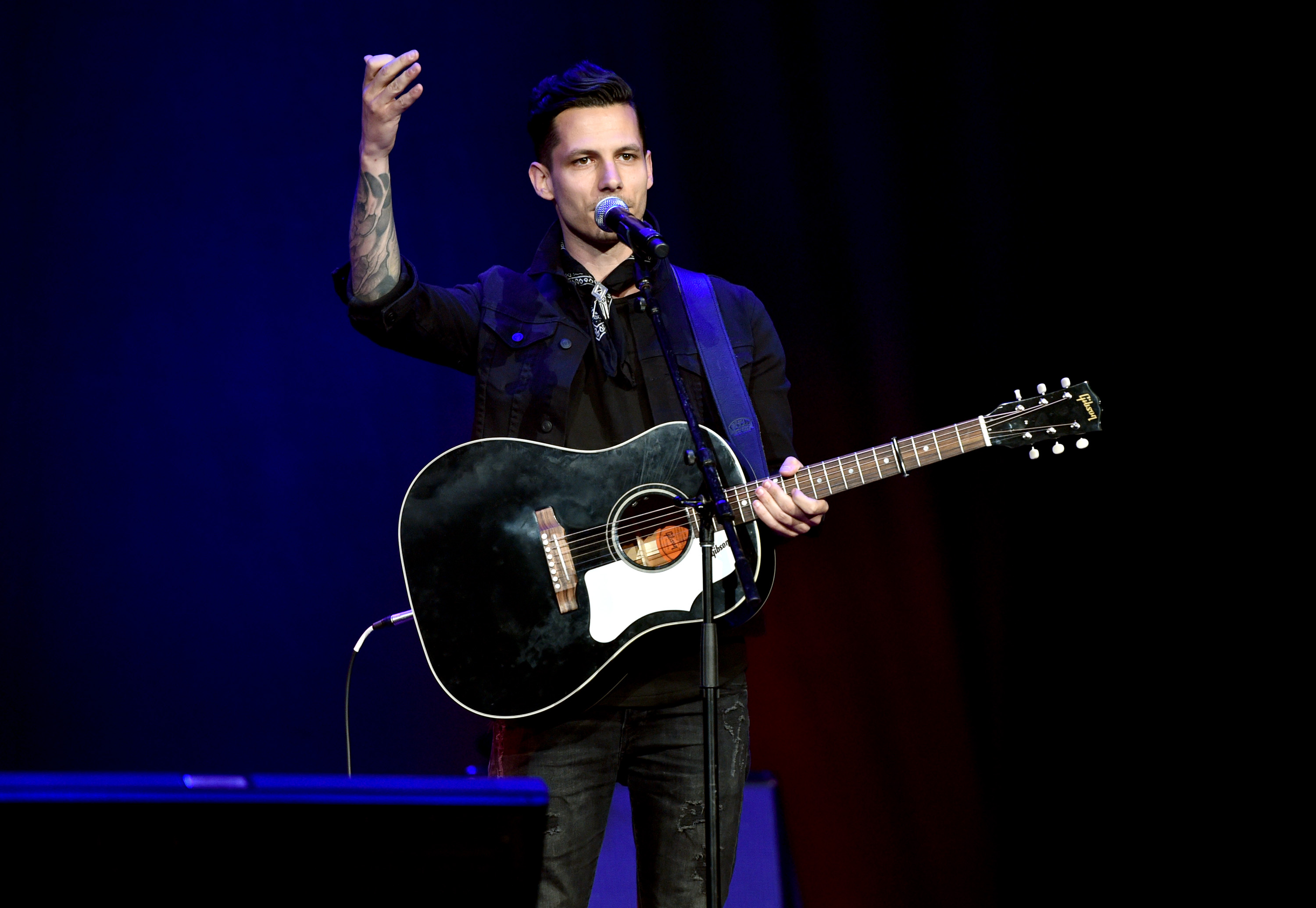 Devin Dawson has officially announced his long-awaited debut album, Dark Horse. The 12-track LP will be released via Atlantic Records / Warner Music Nashville on January 19.
My 1st full-length album DARK HORSE will be available JANUARY 19th, 2018. The title track, #DARKHORSE will be available everywhere tomorrow! pic.twitter.com/rT8EcphY2I

— Devin Dawson (@zdevin) October 12, 2017
A long-time songwriter in Nashville, Dawson penned all twelve tracks on the album. He worked alongside an A-List group of songwriters including Luke Laird, Laura Veltz, Jordan Reynolds, and Josh Kerr. Dawson's collaborators have songs recorded by Carrie Underwood, Keith Urban, Maren Morris, Brett Eldredge, Luke Bryan, Kenny Chesney, Kelsea Ballerini, and many more. Dawson also sat down to write with fellow rising artists, Jillian Jacqueline and Seth Ennis.
Honored to have gotten the chance to make #MyOpryDebut at the iconic & historic Grand Ole @Opry earlier this year. https://t.co/k6BVcW1fm6 pic.twitter.com/NYywYoVHjv

— Devin Dawson (@zdevin) October 16, 2017
Dawson has had a whirlwind of a past few years since 2014 when Taylor Swift tweeted his mash-up of "Blank Space" and "Style" with Louisa Wendorff. The video has since accumulated 34.5 Million views on YouTube. Dawson has had the opportunity to write with some of Nashville's best, open up for Dan + Shay, and even make his Grand Ole Opry Debut. Dawson's lead single from the album, "All On Me," was the most-added single from a new artist on its impact day back on May 1.
Dawson sat down with Billboard to discuss the day that he wrote "All On Me" with Austin Smith, "I literally just started listing all these things for the idea of 'put it all on me' – you know, the burden, the weight, everything… We went all the way down through the chorus and kind of just listed things: 'When it don't add up you can count on me,' 'When you're mad you can put the fall on me,' 'Call on me' – all these things that are 'on me,' right? We just really wanted to explain what that 'all' was. We kind of, for lack of a better term, just kind of word-vomited it out."
The title-track of the album also came out last week, along with a stripped down "Vault Session" of the song. The moody track is lyrically autobiographical and aptly expresses Dawson's identity. Listen to the Vault Session of "Dark Horse" below.
You can pre-order Dark Horse on all digital services here and order physical album bundles including exclusive merchandise on Dawson's website here. Dawson just kicked off as the opener on Michael Ray's 2017 Get To You Tour. Be sure to check out remaining tour dates through December on his website.
Dark Horse track listing:
Dip (Devin Dawson, Barry Dean, Luke Laird)
All On Me (Dawson, Jacob Durrett, Austin Smith)
Asking For A Friend (Dawson, Connie Harrington, Brett Beavers)
Second To Last (Dawson, Laura Veltz, Mark Trussell)
Symptoms (Dawson, Smith)
I Don't Care Who Sees (Dawson, Smith, Jake Mitchell, Durrett)
Secondhand Hurt (Dawson, Will Bowen)
Placebo (Dawson, Jordan Reynolds, David Hodges)
War Paint (Dawson, Clint Lagerberg, Chris DuBois)
I Can't Trust Myself (Dawson, Jillian Jacqueline, Brad Warren, Brett Warren)
Prison (Dawson, Seth Ennis, Josh Kerr)
Dark Horse (Dawson, Andy Albert)
You May Also Like...
Video | August 18, 2017

Article | October 13, 2017

Carly Pearce took the country charts by storm with her heartbreaking ballad, "Every Little Thing,"... VIEW ALL