Trisha Yearwood's Costume is a Country Dream Come True
ARTICLE
|
October 13, 2017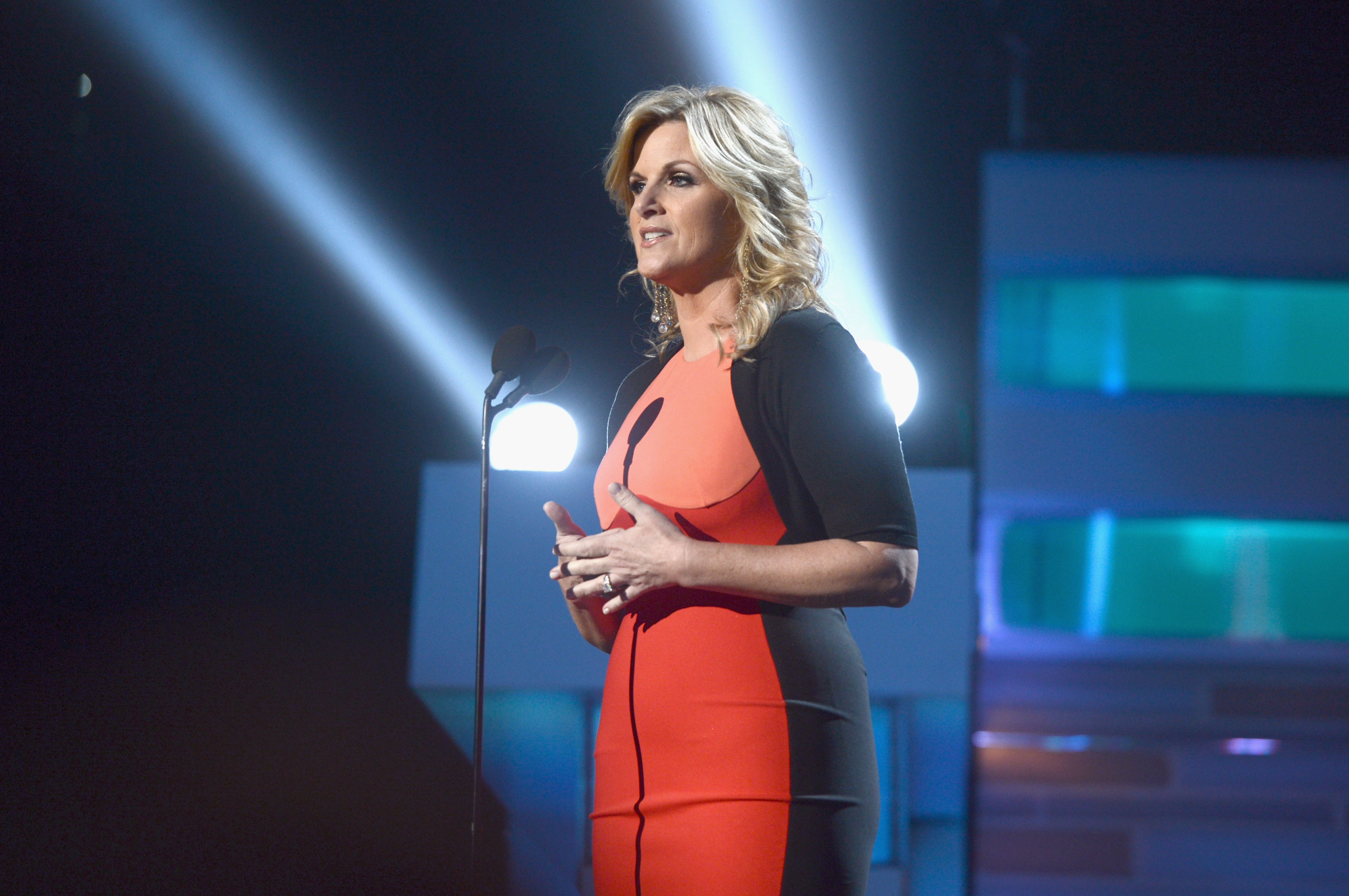 This Halloween, it looks like Trisha Yearwood is going all out! And her costume will likely make you do a double-take because it'll remind you of someone very familiar.
During the latest episode of her Food Network show Trisha's Southern Kitchen, the country singer will be making an appearance as her famous husband Garth Brooks. Yearwood recently posted a sneak peek of Saturday's (October 14) show where she dressed up as her husband as part of her Halloween special. "This is not a #TBT!" Yearwood posted. "This is Saturday's episode of #TrishasKitchen! Do I make a good Garth?" The country star can be seen sporting Brooks' signature style along with a headset mic, blue jeans, fake facial hair, and, of course, a black cowboy hat to complete the look.
The Brooks imposter is also joined by her friend, hairstylist Glenda Martin, who wore a curly blonde wig and brown blazer to act as Yearwood. "We got the wig and teased it up a little bit," Martin says in the teaser video below. "And then we sprayed it a little bit so it was the perfect Trisha Yearwood."

To watch the full episode, which also includes how to make jack-o'-lantern themed stuffed peppers, roasted butternut squash hummus, caramel apples and a black light cocktail, catch it on October 14 at 10:30 AM E.T.
You May Also Like...
Article | October 13, 2017

Carly Pearce took the country charts by storm with her heartbreaking ballad, "Every Little Thing,"... VIEW ALL

Article | October 13, 2017

This year, CMT will be making adjustments to their annual Artist of the Year award ceremony... VIEW ALL