Kelsea Ballerini Drops By 'Ellen' to Perform 'Unapologetically'
ARTICLE
|
September 27, 2017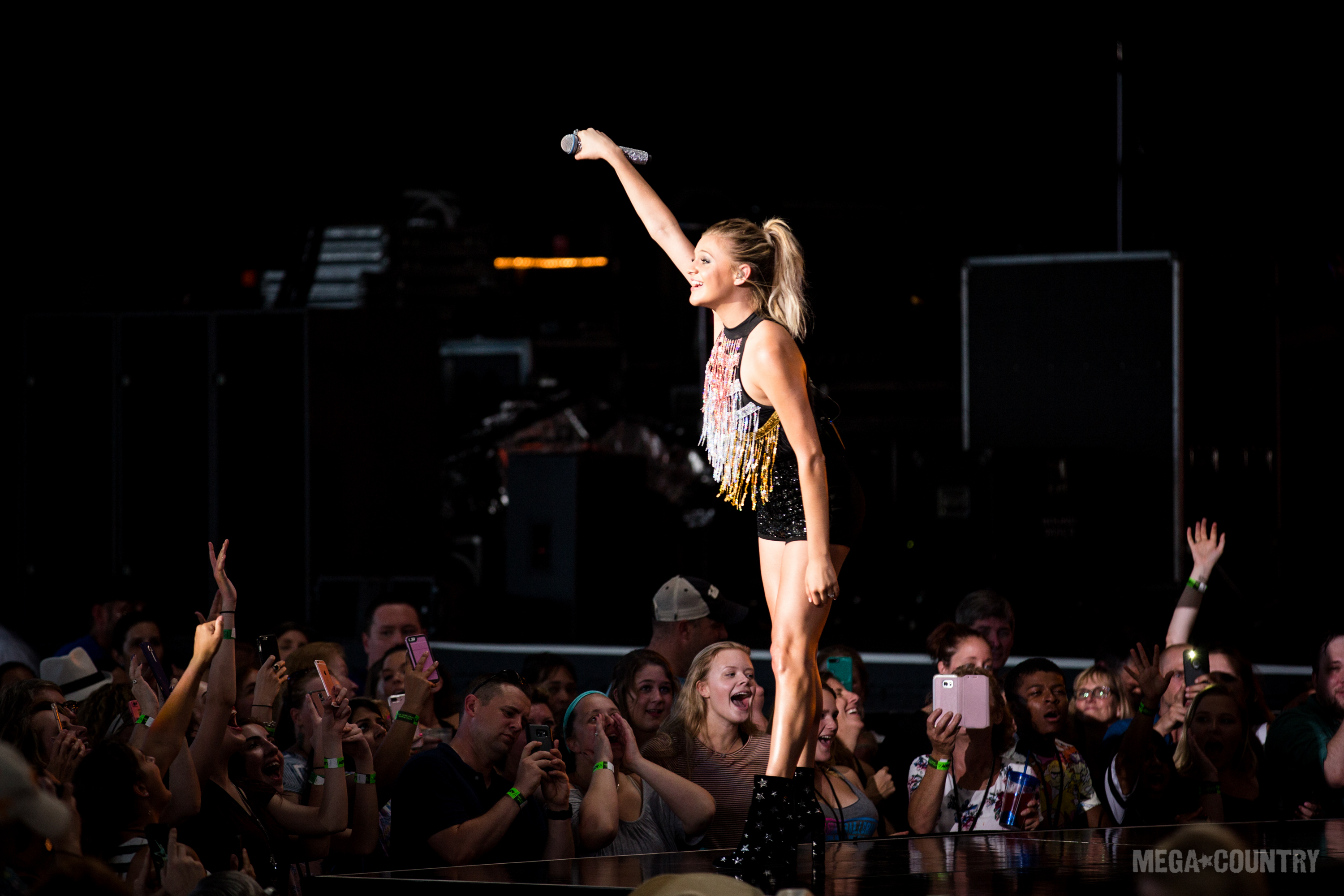 To help keep the ball rolling on her upcoming sophomore album, Kelsea Ballerini paid a visit to The Ellen DeGeneres Show and performed the record's title track, "Unapologetically."
To help add to the song's sweet effect, Ballerini and her band performed amongst a sea of colorful balloons as well as a heart backdrop made up of pink balloons. The up-beat love song was written by Ballerini, Forest Glen Whitehead and Hillary Lindsey and is all being "unapologetically" being involve, even when the people around you don't seem to understand it. The country singer looked at ease performing on the famous talk show and brought her signature charisma and killer stage presence along for the ride.
Watch ballerini perform her latest single "Unapologetically" in the video below:
Along with releasing a new album, Ballerini is planning a wedding with fiancé Morgan Evans and revealed to People there's a few things the couple need to finish separately before tying the knot. "We're getting close," Ballerini said. "He has as single ["Kiss Somebody"] to put out. I have an album [Unapologetically] to put out beforehand, so we're both very busy, but I think we're pretty much done. I have the dress. We have the place. We have the plane ticket. We're ready to go."
The "Legends" singer also shared, "The dress was the easy part. Everything has been easy. I get to marry him." Unapologetically will be available November 3. Ballerini is touring as part of Lady Antebellum's You Look Good World Tour through mid-October, with her next performance date on October 1 in Amsterdam, Netherlands.
You May Also Like...
Article | September 27, 2017

Rising star Seth Alley hails from Sparta, a small town in East Tennessee... VIEW ALL

Article | September 27, 2017

Brantley Gilbert is so happy, he can't help but share it with his fans. At his final show of the... VIEW ALL