Brantley Gilbert Shows Off Wife & Her Baby Bump Onstage
ARTICLE
|
September 27, 2017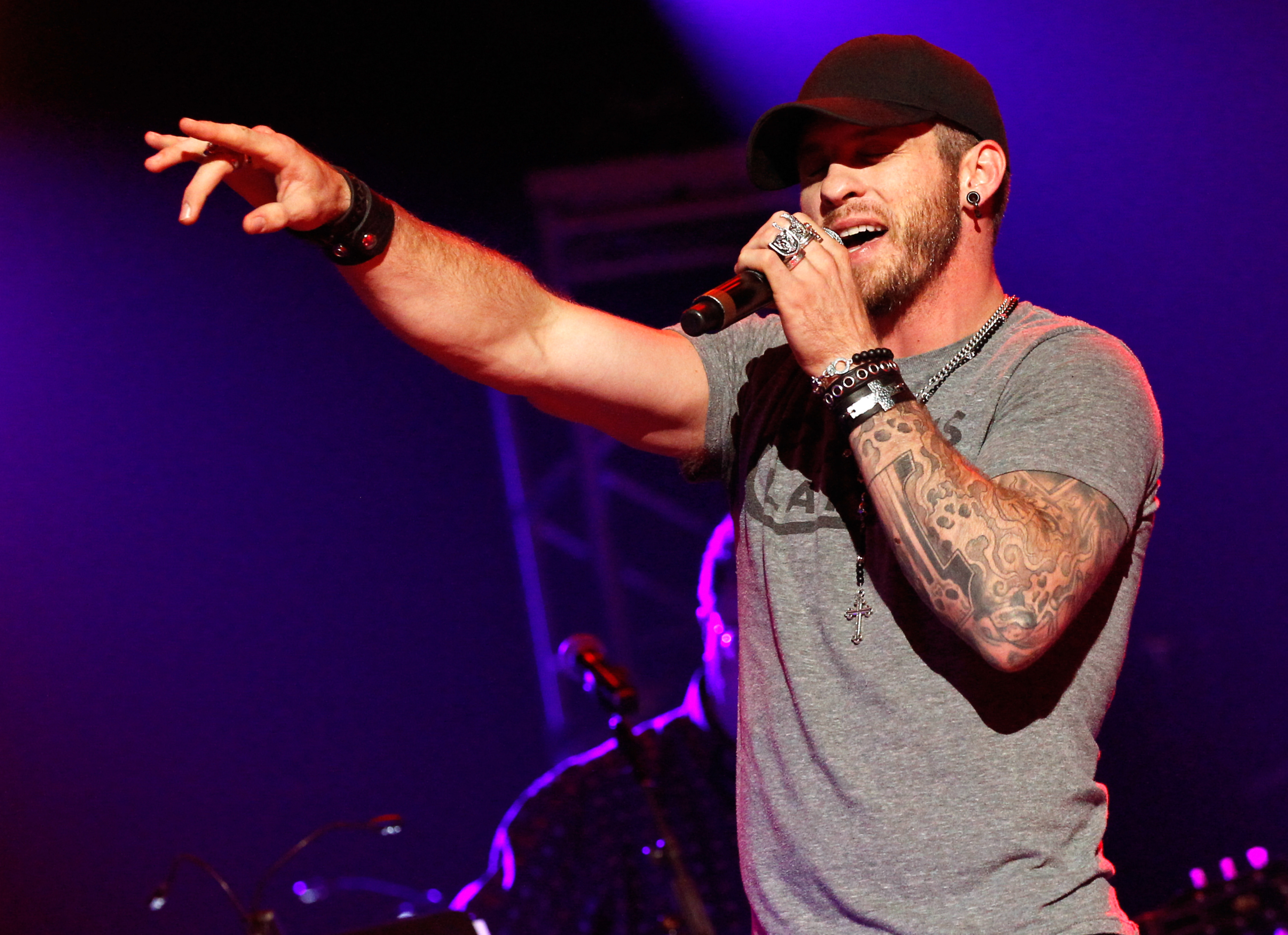 Brantley Gilbert is so happy, he can't help but share it with his fans. At his final show of the The Devil Don't Sleep Tour, he brought his glowing pregnant wife, Amber, onstage.
In an unbelievably sweet interview with People earlier this year, Gilbert shared the wonderful news that his wife was expecting, after years of fertility struggle. The schoolteacher surprised her husband on his tour bus before a show in Louisville, and Gilbert gushed to the crowd, "I've got a song "You Don't Know Her Like I Do" that I wrote about Amber, and during the show our wedding pictures come up on the screens behind me. I had to be careful not to look at them because it gets old boy teary-eyed again!"
Gilbert has long been outspoken about his love for high school sweetheart turned wife, Amber Cochran. The two began dating in their hometown of Jefferson, Georgia, long enough for her to inspire two of Gilbert's greatest hits, "You Don't Know Her Like I Do" and "More Than Miles." However, when the country star committed to chasing his country music dreams, their relationship paid the price. In a 2014 interview on the Bobby Bones Show, he shares a little of their story, "It was one of those things that was on and off for few years – mostly on – and then she was the one that got away for about five years. It came back around and I've never been happier. This little one, she's the one, and I'm a pretty stoked dude. I'm pretty excited to say the least."
Last night was the final performance on Gilbert's The Devil Don't Sleep Tour, a 30+ stop affair with openers Tucker Beathard and Luke Combs. The soon-to-be father is taking a well deserved break from touring, though he does have a few performances scheduled for later this year.
Find more information on the country singer's upcoming performances here.
You May Also Like...
Gallery | July 30, 2014

Article | April 29, 2015

With the second annual iHeartRadio Country Festival right around the corner... VIEW ALL