Chris Stapleton Joins Justin Timberlake at Pilgrimage Music & Cultural Festival
ARTICLE
|
September 25, 2017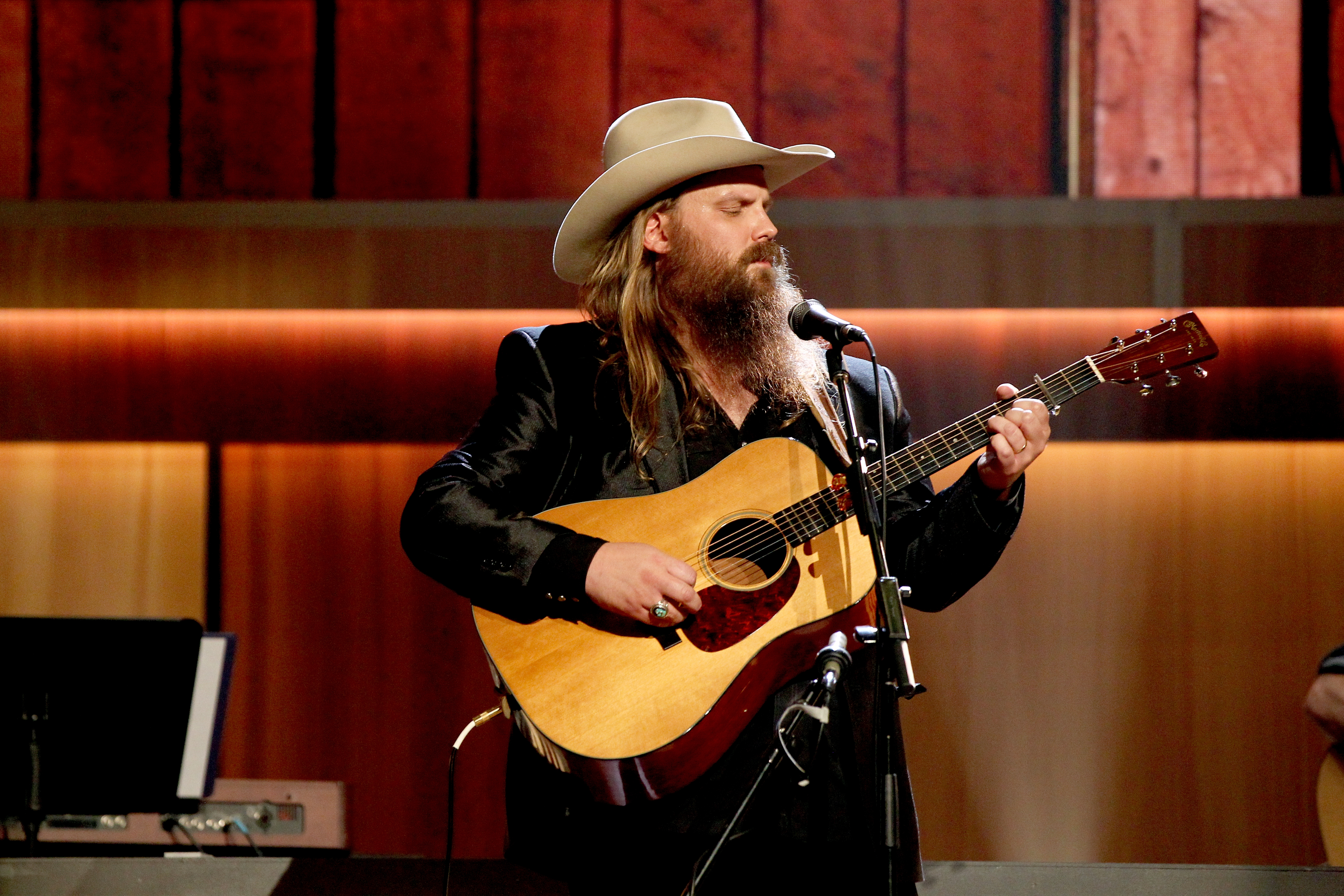 Whether you knew it or not, Chris Stapleton has been a huge part of country music for years. Stapleton is the mastermind behind numerous hit songs, including Josh Turner's "Your Man," George Strait's "Love's Gonna Make It Alright" and Thomas Rhett's "Crash and Burn."
The hit-maker even has a credit on Adele's 2011 album, 21, having wrote bonus track "If It Hadn't Been For Love." This past Saturday (September 23), Stapleton and Justin Timberlake shared the stage for the second time, performing three songs at the Pilgrimage Music and Cultural Festival together, "Tennessee Whiskey," "Fire Away" and "Sometimes I Cry."
A widely respected man in music, the Kentucky native met Timberlake through mutual friends around 2012, bonding over becoming fathers and, no surprise, music. In a 2015 interview with Billboard, friend and fellow country singer Charles Kelley, of Lady Antebellum, said this of Stapleton's breakout joint performance with Timberlake at that years CMAs, "Every artist in that room knew what Chris Stapleton means to music, I just feel like he just hasn't reached critical mass yet. He's always been our little best kept secret, and here's his chance to reach the masses. It was just electric. I don't know if it would have been exactly the same without Timberlake, but either way, it would have been just a huge moment for him, and Timberlake just heightened it."
Watch the onstage collaboration that changed everything for Chris Stapleton, below:
The artist is currently on the road for his Chris Stapleton's All American Road Show, with performances now through November 18. Find more information on seeing him live, here. His latest release, From A Room: Volume 1, introduced 9 new tracks, including "Broken Halos." From A Room: Volume 2 is expected to be released later this year.
You May Also Like...
Article | April 21, 2016

Brothers Osborne hit the stage with Maren Morris at the inaugural AIMP Awards in Nashville... VIEW ALL

Article | September 25, 2017

Move over Keith Urban, Luke Bryan looks to be the country representative at this year's reboot of... VIEW ALL