Darius Rucker to Perform at Harlem's Apollo Theater
ARTICLE
|
September 25, 2017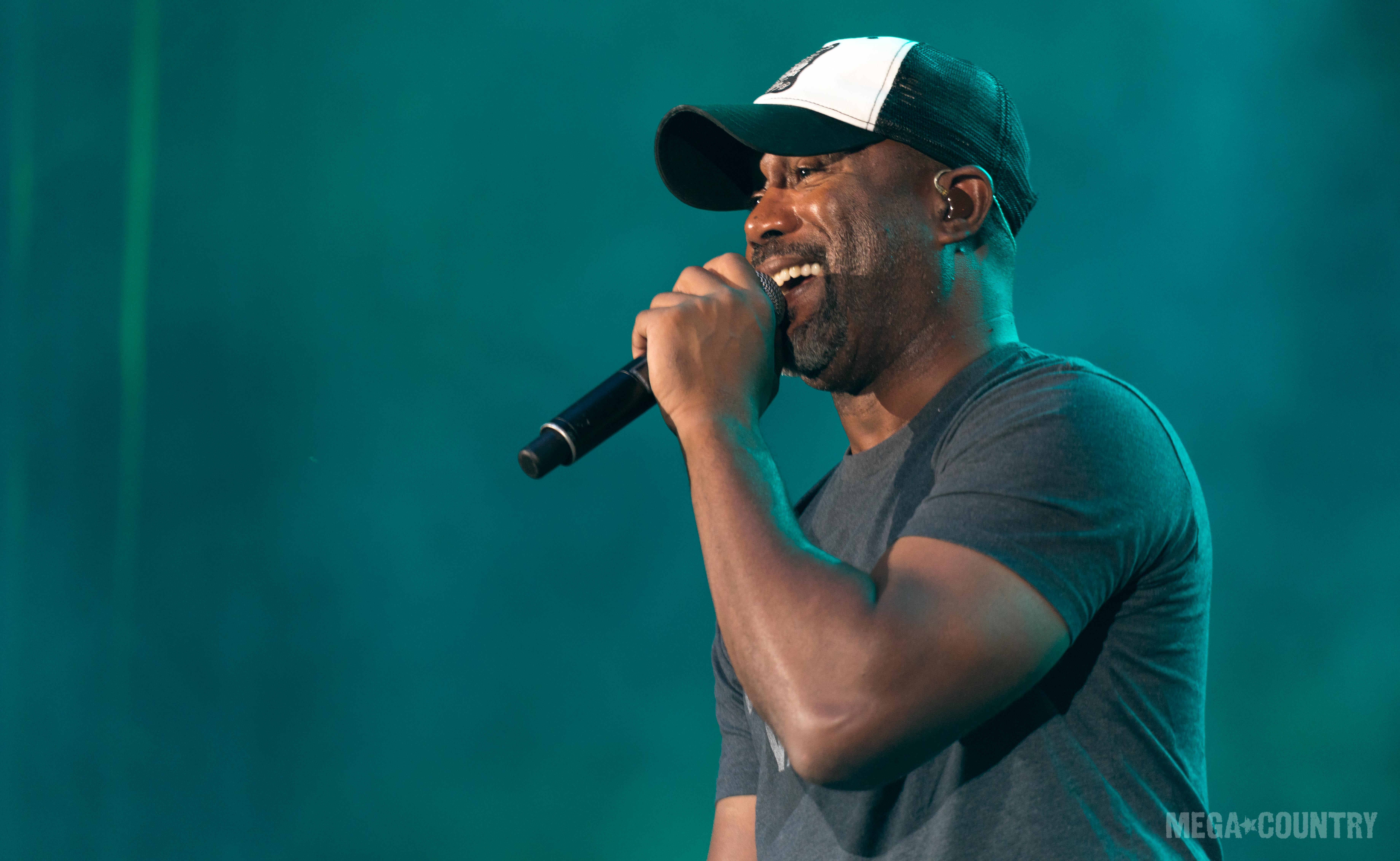 Darius Rucker is set to perform at New York's iconic Apollo Theater on October 19 to celebrate the release of his album.
The Apollo Theater has hosted legends like Ella Fitzgerald, Duke Ellington, Gladys Knight, James Brown, and Lauryn Hill. Rucker is following in the footsteps of the legends before him. In a press release Rucker said, "I have so much respect and awe for the history and traditions this stage represents. To perform at the Apollo as I prepare to release this album which means so much to me, feels like the perfect way to commemorate this album."
NYC! #WhenWasTheLastTime album release show at Harlem's World Famous @ApolloTheater on October 19.

Tickets on sale Friday at 10am! pic.twitter.com/Jt7QwyENQh

— Darius Rucker (@dariusrucker) September 25, 2017
The iconic show comes a day before Rucker will release his fifth country studio-album,
When Was The Last Time
. The 13-track album features songs he had a hand in writing, as well as tracks co-written by Shane McAnally, Ross Copperman, and many other esteemed songwriters. Fans can also expect a collaboration track featuring Jason Aldean, Luke Bryan, and Charles Kelley.
The album has already seen success when the lead single, "If I Told You," hit number one on country radio. Fans can hear a sneak-peek into the album by pre-ordering and listening to "If I Told You, "For The First Time," and "Don't."
Tickets for Darius Rucker's show at Apollo Theater go on sale this Friday, September 29 and you can pre-order his upcoming album, When Was The Last Time, here.

When Was The Last Time track listing:
For the First Time (Darius Rucker, Derek George, Scooter Carusoe)

Bring It On (Ross Copperman, Ashley Gorley, Dallas Davidson)

Life's Too Short (Copperman, Jon Nite, Jaren Johnston)

If I Told You (Copperman, Shane McAnally, Nite)

Don't (Adam Doleac, A.J. Babcock, Pete Good)

Twenty Something (McAnally, Nite, Zach Crowell, Josh Osborne)

Straight to Hell with Jason Aldean, Luke Bryan and Charles Kelley (Kevin Kinney)

Count the Beers (Rucker, Dean Dillon, Josh Thompson)

Another Night With You (Rucker, Dillon, Josh Thompson)

Hands On Me (Copperman, McAnally, J.T. Harding)

She (Chris Tompkins, Rodney Clawson)

Story to Tell (Copperman, Gorley, Rucker)
You May Also Like...
Gallery | September 21, 2017

Article | September 22, 2017

Fridays always seem to be the days of big announcements and new music! While it may seem daunting... VIEW ALL