Shania Twain Duets With Deaf Fan on 'America's Got Talent'
ARTICLE
|
September 21, 2017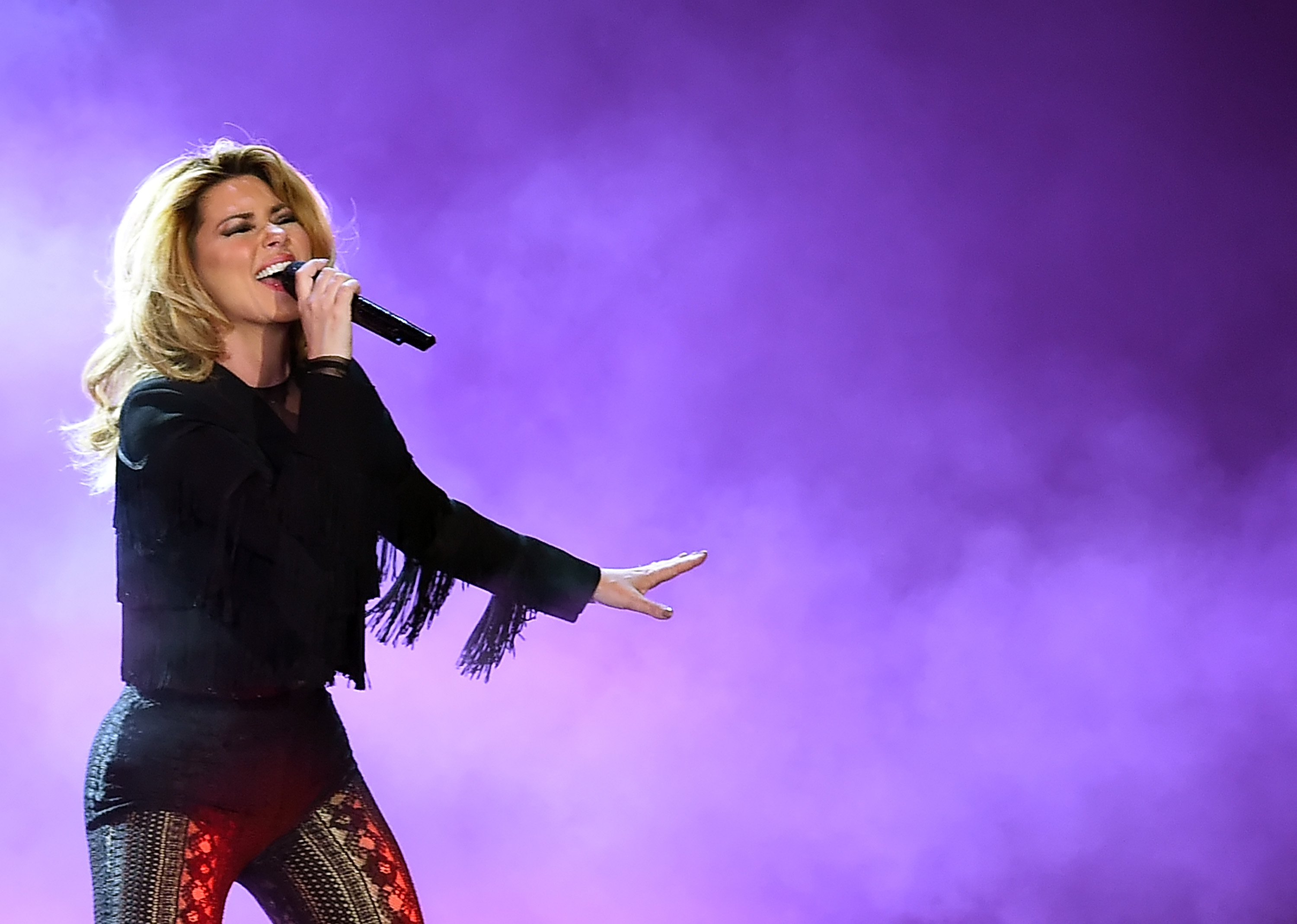 Every season America's Got Talent brings some of the country's most uniquely talented acts straight to our living rooms. This season's 4th place finisher, Mandy Harvey, not only has an incredible voice, but perseverance and bravery. Watch her perform Shania Twain's "You're Still The One" with an exciting twist.
At the age of 18, a deformity Harvey spent her entire life battling left her completely deaf. In a 2017 interview with NPR, the Ohio-native explained the effect of going deaf had on her musical aspirations and how she's perceived as an artist, "Not that I'm hiding my disability or whatever you would call it, I don't find it to be really a disability. It's just I do things differently and I want people to appreciate music for what it is, and not because of a story. I'm not a story; I'm a person, and my passion is music. And I want your passion to be my music – so, judge me on my music."

Twain herself underwent medical trauma that let her believing she would never sing or perform again. In the early 2000′s the country pop star contracted Lyme's Disease, telling the Associated Press at the time, "I just feel like I've climbed this huge mountain and I made it to the top…coming from a time when I really thought I would never record an album again, that I would never tour again, that I would never sing professionally again, and now here I am with a whole album, it's like a small miracle really for me personally."

We're so glad these women persevered through difficulty to share their incredible vocal talent with the world. Check out Twain's latest single "We Got Something They Don't" and keep an eye out for her upcoming album Now, available September 29.
You May Also Like...
Article | March 04, 2015

Shania Twain is hitting the road, one last time... VIEW ALL

Article | August 08, 2017

It might only be August, but we're already dreaming of a white Christmas and it looks like... VIEW ALL