Blake Shelton Announces New Album + Gwen Stefani Xmas Collab
ARTICLE
|
September 21, 2017
Get the details on Blake Shelton's new album and Christmas collab with Gwen Stefani!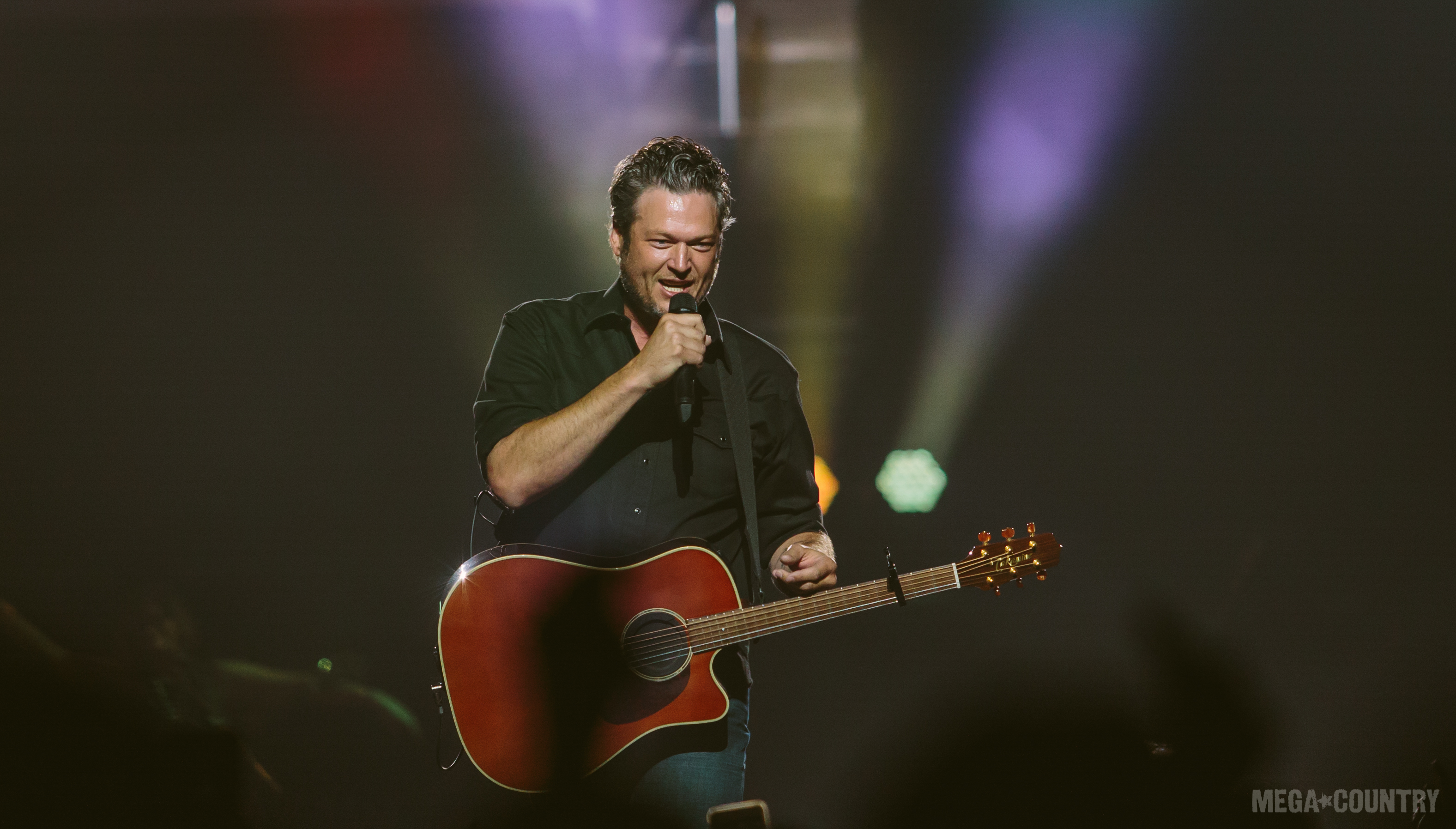 Blake Shelton is dropping a new album, Texoma Shore, this November and if his latest single is any indication, its going to be great.
Shelton shared his exciting album news via social media that also included the album's cover, featuring a sun-soaked photo of the country singer standing near the shore line of a lake. The album is likely named after Lake Texoma, which is a reservoir located on the Red River, and close to Shelton's hometown and where he currently lives. The record will also be available for pre-order on Friday (September 22).
The album's first single, "I'll Name The Dogs," was released earlier in September and was fans first taste of new music since his 2016 record If I'm Honest.
The country singer will also be featured on girlfriend Gwen Stefani's upcoming Christmas album, You Make It Feel Like Christmas, which will be available October 6. Shelton will appear on the title track, which is all about how love makes the holiday season that much brighter. Stefani released a teaser for fans of the song via social media, adding the tune will be downloadable instantly for those who pre-order the project, which will be available beginning Thursday night (September 21).
Catch Shelton in his judges chair on this upcoming season of The Voice and make sure grab a copy of his upcoming album coming November 3.


You May Also Like...
Article | September 21, 2017

Winter is coming, which means the 2018 30A Songwriters Festival is just around the corner... VIEW ALL

Article | September 21, 2017

To help celebrate their recent tour announcement, Little Big Town visited The Tonight Show with... VIEW ALL