Read About Jason Aldean's Life in New Autobiography
ARTICLE
|
September 19, 2017
Aldean's autobiography is full of tales from touring, insight into his career and more!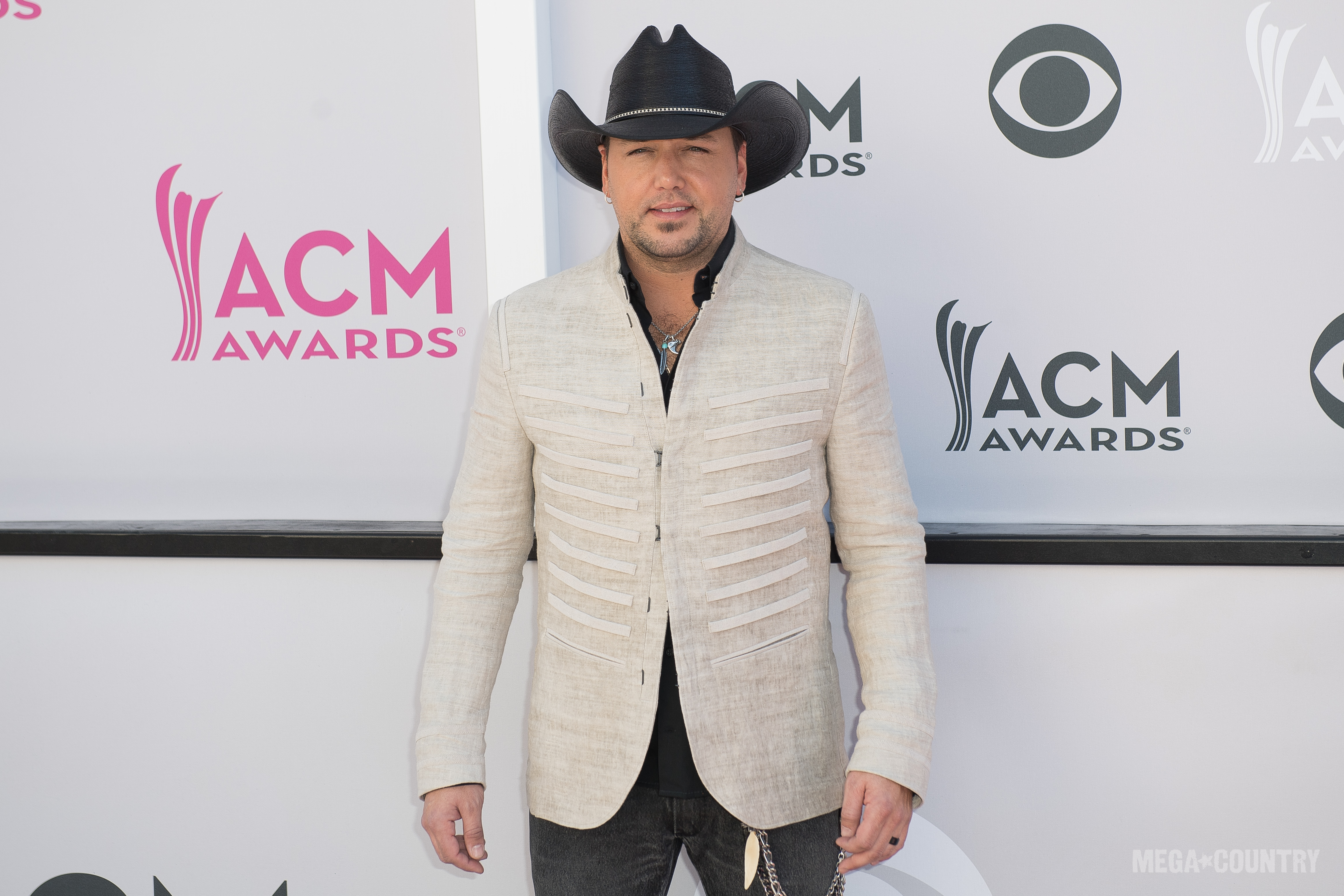 Want to get a behind the scenes look into country superstar Jason Aldean's life? Well you are in luck because Aldean's autobiography, Family, Friends and Fans, was made available for purchase today (September 19).
The book has no shortage of hilarious tales from touring, candid views of fellow artist and as the back cover reads, "Jason looks back at the things that brought him where he is today, and that continue to shape his future. With wisdom, warmth and humor, Jason shares recollections he derived from people with whom he has bonded during his life and career."
Jason Aldean's Family, Friends and Fans
The book's synopsis states, "Jason's first book is a musician's diary set to prose, an entertaining and invaluable manifesto that will uplift the people who've given him so much enlightenment and fulfillment – his family, friends and fans." The book is available for order now from both Aldean's official online store and Amazon.
Aldean worked with veteran writer Tom Clark, who has brought the stories of country stars to life and to the masses for years now. He has co-written autobiographies with legends like Reba McEntire, Merle Haggard, Glen Campbell, Ronnie Milsap, George Jones, Tammy Wynette, LeAnn Rimes, Ralph Emery and Larry Jones. Releasing a book isn't the only thing that the "Any Ol Barstool" singer is up to. The hit-maker is currently on the road for his They Don't Know Tour, with shows now through October 28.
If any fans should find themselves in Nashville, Aldean is also currently being honored with an exhibit at the Country Music Hall of Fame, which opened on May 26 and runs through November 5. Titled "Asphalt Cowboy," the museum will feature a number of the artists' personal items, from his childhood in Georgia to his rise to super stardom.
You May Also Like...
Gallery | March 30, 2015

Gallery | June 20, 2016