U2 Takes On Dierks Bentley's 'Drunk On A Plane' During Live Show
ARTICLE
|
September 19, 2017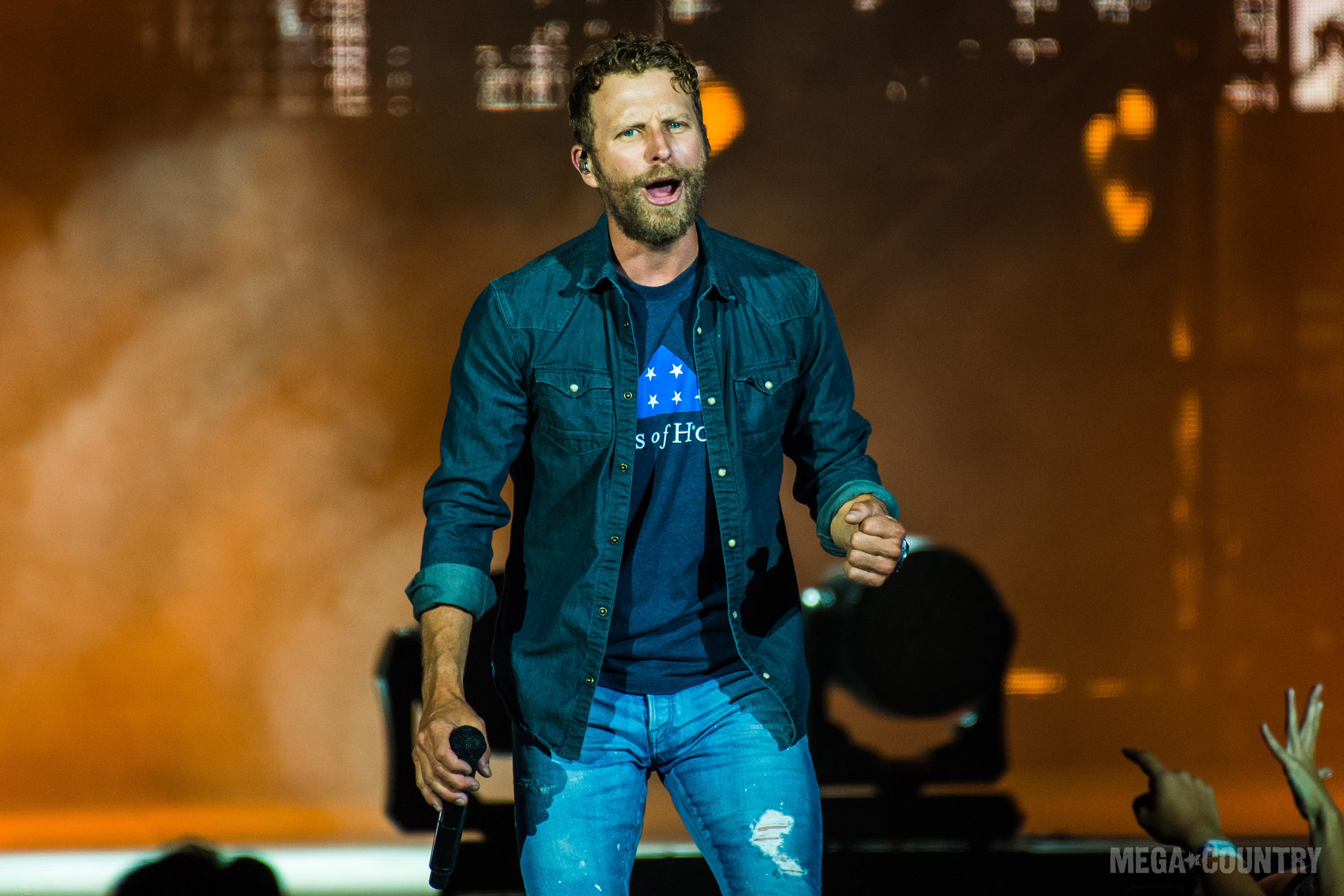 Sometimes, even celebrities can't help but feel star struck. Especially when their lifelong musical idols surprise them with a live shout out to one of their hits.
trying to process... U2 breaking into drunk on a plane last night. Can't make this up. @u2 #drunkonaplane #beautifulday @onecampaign pic.twitter.com/6Gj4s0mjru

— Dierks Bentley (@DierksBentley) September 16, 2017
Dierks Bentley was humbled when he found out about U2′s tribute this past Friday (September 15) at Mercedes-Benz Superdome in New Orleans. The rock group infused their 2001 Grammy-winning, song of the year, "Beautiful Day" with a feature from Bentley's massive country hit, "Drunk on a Plane." During the interlude, Bono himself sang the lyrics "It's Mardi Gras up in the clouds / I'm up so high, I may never come down" twice before reverting to the original lyrics.
Dierks Bentley has long been outspoken regarding his fandom for U2, eventually leading to an introduction to front man Bono. Over the years the two have developed a relationship, with Bentley even soliciting songwriting advice from his hero. In a 2016 interview with Radio.com, Bentley explains the impact Bono has had on his music, "I guess I have a tradition now of sending a song or two to Bono for every record and getting a response." Specifically regarding the track "Freedom" from 2016 album Black, the artist explains "The third verse of the song was kind of inspired by something he said to me once. He said that when people in other countries see the American flag, they don't just see a geographical location, they see an idea of freedom. And they want a little piece of that idea."
As for being being comrades with the artists he listened to growing up, Bentley reveals, "I love music. Any celebrity status that I have, is because of my love of country music and music in general. To have some folks like that in my phone, it's crazy."
You May Also Like...
Article | September 02, 2014

This past Sunday, Dierks Bentley and Luke Bryan lit up Chicago's Soldier Field. VIEW ALL

Article | September 18, 2017

Thomas Rhett doesn't let being an international superstar get in the way of his number one priority... VIEW ALL