Dolly Parton Surprises Kellie Pickler on Her New Talk Show
ARTICLE
|
September 19, 2017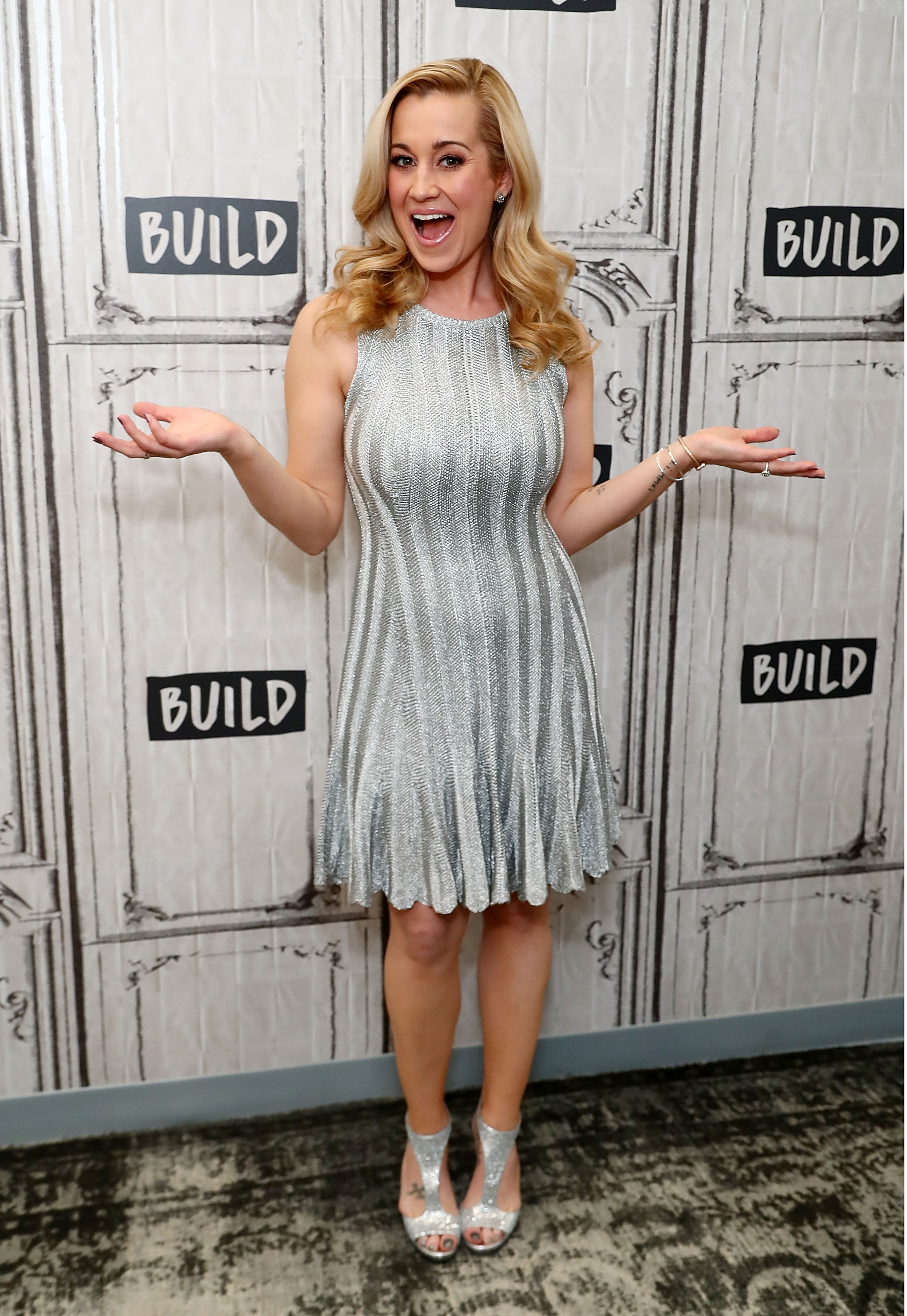 Kellie Pickler acting as a host for a daytime talk show in Nashville is a no brainer. She's as sweet as they come, has an enviable energy and is friends with some of the biggest names in country music.
The American Idol alum and reality star recently premiered the first episode of her talk show Pickler & Ben, with co-host Ben Aaron, and received a surprise visit from one of her country idols. To help kick off the show's debut, Dolly Parton snuck backstage to surprise Pickler and likely gave the new host the surprise of a lifetime. "I'm on my way to see Kellie and Ben. They don't know that I'm coming, unless they can smell me. She knows my perfume. She says she can smell me a mile away, but today, I'm hoping she don't, because I'm going to walk in there and I'm going to surprise her," Parton tells the camera while walking backstage. "I hope she'll be pleased," she adds. "If not, I'm going anyway!"
Watch Kellie Pickler's jaw hit the floor when Dolly Parton drops by Pickler & Ben in the clip below:
Speaking of familiar faces making appearances on Pickler & Ben, Faith Hill is an executive producer and during the show's opening segment, the two hosts took a few moments to introduce Hill, who they put to work in the control room, complete with her own headset.
"Every now and then she can tap into our ears and we're like, 'God?' I knew you were a woman," Pickler said as the audience erupted into applause. Hill was quick to add, "You're the reason we're doing this show. It's because of you guys, honestly. You make this show run. We love ya'll," Hill said.
Pickler & Ben, executive produced by Faith Hill, premiered September 18 and will air weekdays on CMT beginning September 19. Find out where to watch here.
You May Also Like...
Article | September 12, 2016

If there's any competition left for Kellie Pickler to compete in, it would be for... VIEW ALL

Article | April 26, 2017

Country sensations Faith Hill and Kellie Pickler are teaming up for a new Lifestyle talk show that... VIEW ALL