Hank Williams Jr. Reclaims Monday Night Football Crown
ARTICLE
|
September 12, 2017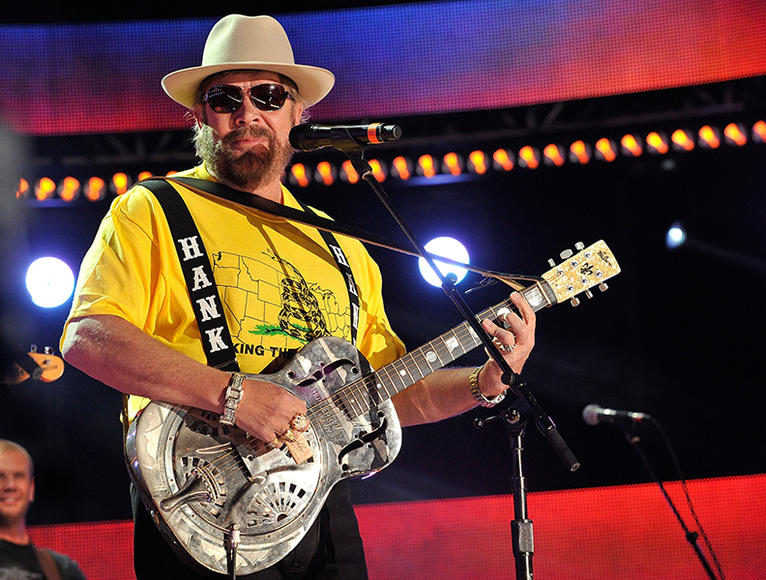 Football fans rejoice! It's finally fall and that signals the return of Sundays spent cheering on your favorite team. Those who have been longtime followers of the NFL may remember Hank Williams Jr's. iconic Monday Night Football jingle.
Are You Ready for Some Football? … The iconic #MNF kickoff anthem returns tonight w/ new voices @FLAGALine & @jasonderulo -655p ET, ESPN. pic.twitter.com/ySBwqQXTVj

— bill hofheimer (@bhofheimer_espn) September 11, 2017
A play on his classic hit, "All My Rowdy Friends (Have Settled Down)," debuted on MNF in 1989 and played through 2011, making the song synonymous with football. The jingle, know as "All My Rowdy Friends Are Here On Monday Night," made Williams the recipient of four consecutive Grammys between 1991 and 1994. His return to the project follows a six year hiatus and ESPN is excited to welcome Williams Jr. back aboard. In an interview with The Tennessean, ESPN senior vice president of events and studio production, Stephanie Druley, discussed the decision. "It was the original. It belongs to Monday Night Football. It really is about returning to what fans know. It's a Monday night party, and that's what we're all hoping to get back to."
The country icon is joined by fellow country artists Florida Georgia Line as well as R&B star Jason Derulo. As for Williams' opinion on the revival, "I hope there will be some happy people on Monday night again," said Williams. "It feels natural, fulfilling and satisfying at this point when you've kind of done it all."
For a refresh on the country singer's original theme, see below. In this version, the song is accompanied by a montage of clips from professional football in the 90′s, sure to ignite nostalgia for any longtime fan of the sport. Notice the retro uniforms and Williams' costume changes, bonus points if you can identify the year this version was released. Hint: it was the 25th Anniversary of Monday Night Football!
Now, as Hank would say, "Who's ready for some football?"
You May Also Like...
Article | September 05, 2017

On Monday (September 4), Brothers Osbourne, Lauren Alaina and Dustin Lynch payed a visit to... VIEW ALL

Article | September 01, 2017

Each year, country music fans flock to Indio, California to camp and hear artists such as... VIEW ALL