Kenny Chesney Creating Music & Merch For Hurricane Irma Relief Efforts
ARTICLE
|
September 12, 2017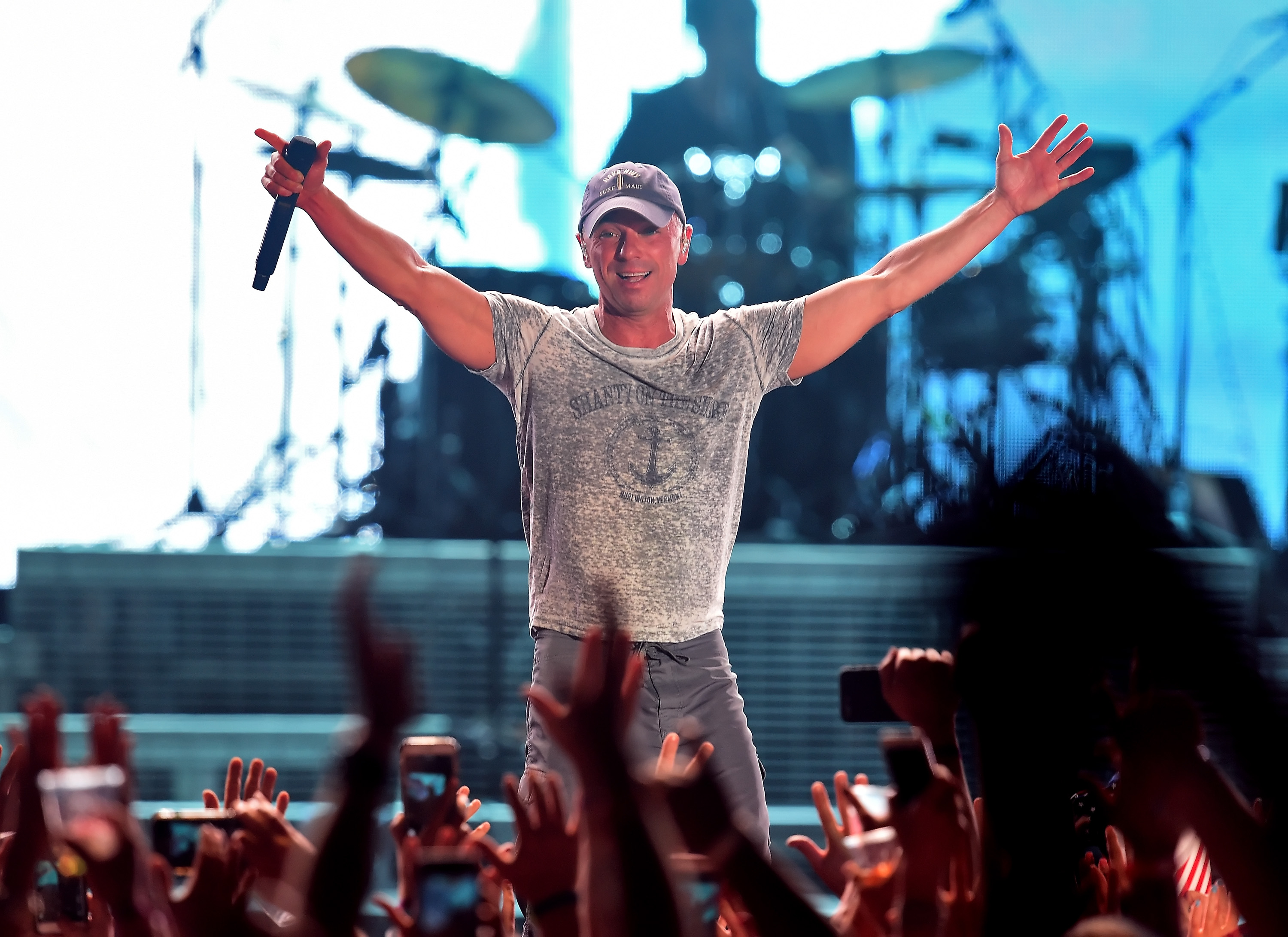 Kenny Chesney is utilizing his talents to help support those affected by the devastation of Hurricane Irma. The country star has started a foundation to help raise money for relief efforts as well working on music and selling specialized merchandise for the victims inhabiting the Virgin Islands. Chesney also has personal investment with his latest cause, owning a home on the island of St. John which was one of the areas strongly impacted by the hurricane.
"I've never been in war, but the devastation, the people's faces in a place I know by heart have left me feeling helpless," Chesney writes in an open letter to fans. "It's total devastation …"
Chesney shared the news via social media, encouraging fans to purchase merchandise or donate to his Love of Love City foundation. He also posted photos of himself in the studio "recording music to help the Virgin Islands."
Over the years, the country singer has spent much of his time off the road relaxing at his island home, which has also influenced a great deal of his music. Island life has been the inspiration for the culture of Chesney's carefree No Shoes Nation fan club as well. "I want to enlist my friends to figure out the best ways to make a difference, to help in whatever ways, small or larger, that we can," Chesney says. "And I know the No Shoes Nation is mighty. They've dug in before and made a difference."
Hurricane Irma has affected many people in its wake. After hitting the Caribbean, Irma tore through the Florida Keys. According to CNN, an estimate 25 percent of homes have been destroyed and another 65 percent suffered serious damage in the area. Now considered a tropical depression, the storm is making its way up the East Coast of the United States.
For upcoming performance dates and more information on Chesney's foundation, check out his official website here.
You May Also Like...
Article | September 12, 2017

Carrie Underwood officially returned for the fifth consecutive year as the face and voice of... VIEW ALL

Article | September 11, 2017

On Friday, September 8, the country music world was devastated to learn of the passing... VIEW ALL