Luke Bryan Invites Sam Hunt & Blake Shelton To Crash My Playa 2018
ARTICLE
|
September 07, 2017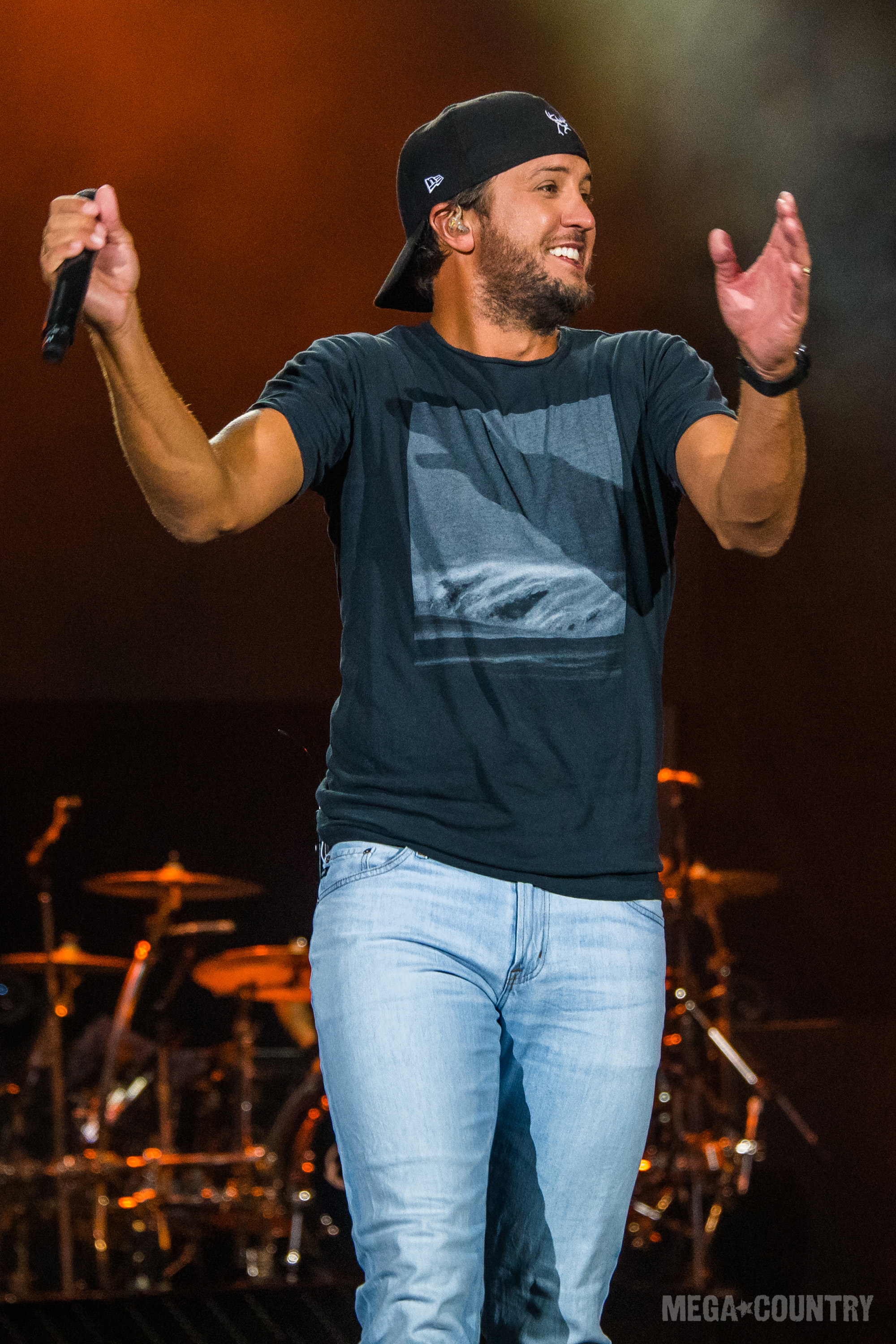 For the last four years, Luke Bryan has headed down to the sandy beaches of Riviera Maya, Mexico to host his Crash My Playa concert festival. Fans from all over flock to the musical event to soak up the sun and hear one of country music's hottest artists perform some of his greatest hits. 2018 promises to be even hotter with Bryan bringing along fellow superstars Sam Hunt and Blake Shelton to help keep the party going!
The four-night event will bring two headlining performances from Bryan, with Shelton and Hunt trading off the other headlining slots for specified nights. Bryan couldn't contain his excitement at the news, saying, "Blake and Sam are two of the hottest artists in country music and I couldn't be any more pumped that they have agreed to come join me this year. I swear this event just gets better and better each year," Luke shared in a press release. Shelton also gushed about the 2018 event, sharing, "It's a dream come true to go back to Mexico to join my BFF Luke for Crash My Playa. We had such a blast playing together last year that I'd come back every year if he'd let me," Shelton concurred about the news.
Artists: Luke Bryan & Blake Shelton. Photo: Kevin Winter, Getty Images
Fans can expect a number of surprise guests to appear throughout the festival, with Gwen Stefani crashing Shelton's set last year to perform a couple hits of her own.
Bryan's 2018 Crash My Playa event will be held in Riviera Maya, Mexico, from January 17 - 20. Fans can get more information about trip packages for the beach bash on the event's website.
You May Also Like...
Article | September 07, 2017

CMT has just named Jason Aldean, Luke Bryan, Florida Georgia Line, Chris Stapleton... VIEW ALL

Article | September 07, 2017

If you ever wanted to know the secret contents of Thomas Rhett's phone, here's your chance... VIEW ALL