Thomas Rhett Plays 'Internet Pop Quiz' on 'The Tonight Show'
ARTICLE
|
September 07, 2017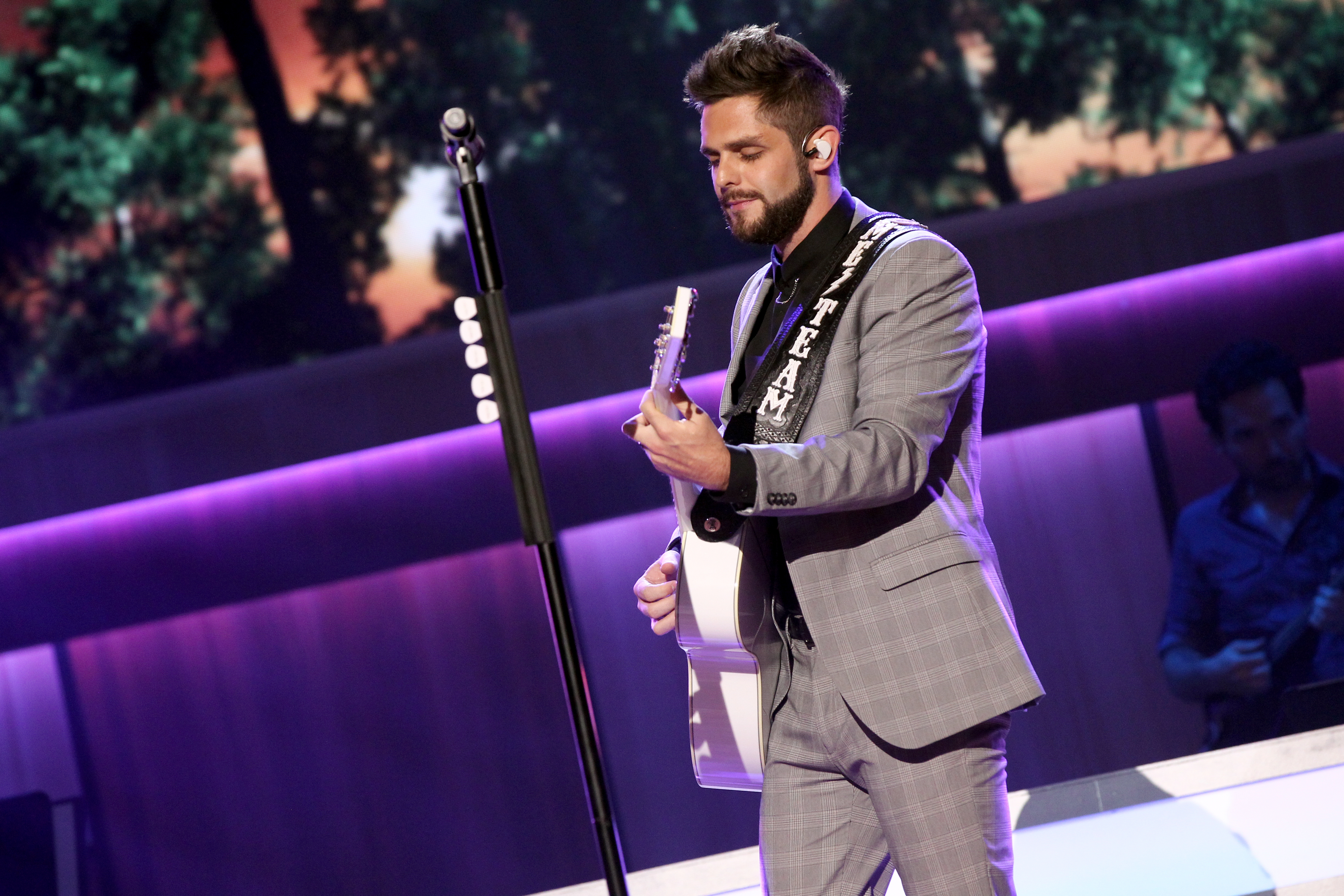 If you ever wanted to know the secret contents of Thomas Rhett's phone, here's your chance! The country sensation visited The Tonight Show Starring Jimmy Fallon and played a rousing game of 'Internet Pop Quiz,' where we learned about some surprising celebrity friends, his binge watching habits and his crazy love for Taco Bell.
During the game, Rhett also casually opened up about the his workout playlist, which is Rap Caviar on Spotify, and his obsession with Game of Thrones, admitting he's watched 7 hours of the show during a single sitting and that he follows two of the lead characters on Instagram. When asked about the most surprising celebrity's contact he has in his phone, Rhett answered Ashton Kutcher. "The most unexpected celebrity? Um, I don't know. Ashton Kutcher is kinda random. He's in my phone," Rhett laughed. Without regret, the country singer also shared the largest food order he's ever made online. "The largest food order I've ever made online…I don't know…probably spending $300 at Taco Bell. I feel like that's a bit absurd to spend at Taco Bell considering everything is like less than $5."
Find out what else Rhett had to say in the video below:
Before the night was over, the "Craving You" singer performed his latest single "Unforgettable" in support of his upcoming album Life Changes. The song is all about love at first sight and the humble beginnings of a lasting romance and the New York crowd clearly loved it.
Watch Rhett's performance in the video below:
Life Changes will be available Friday, September 8.
You May Also Like...
Gallery | November 05, 2015

Gallery | March 01, 2017