Rascal Flatts Covers Shenandoah's 'Church on Cumberland Road'
ARTICLE
|
September 01, 2017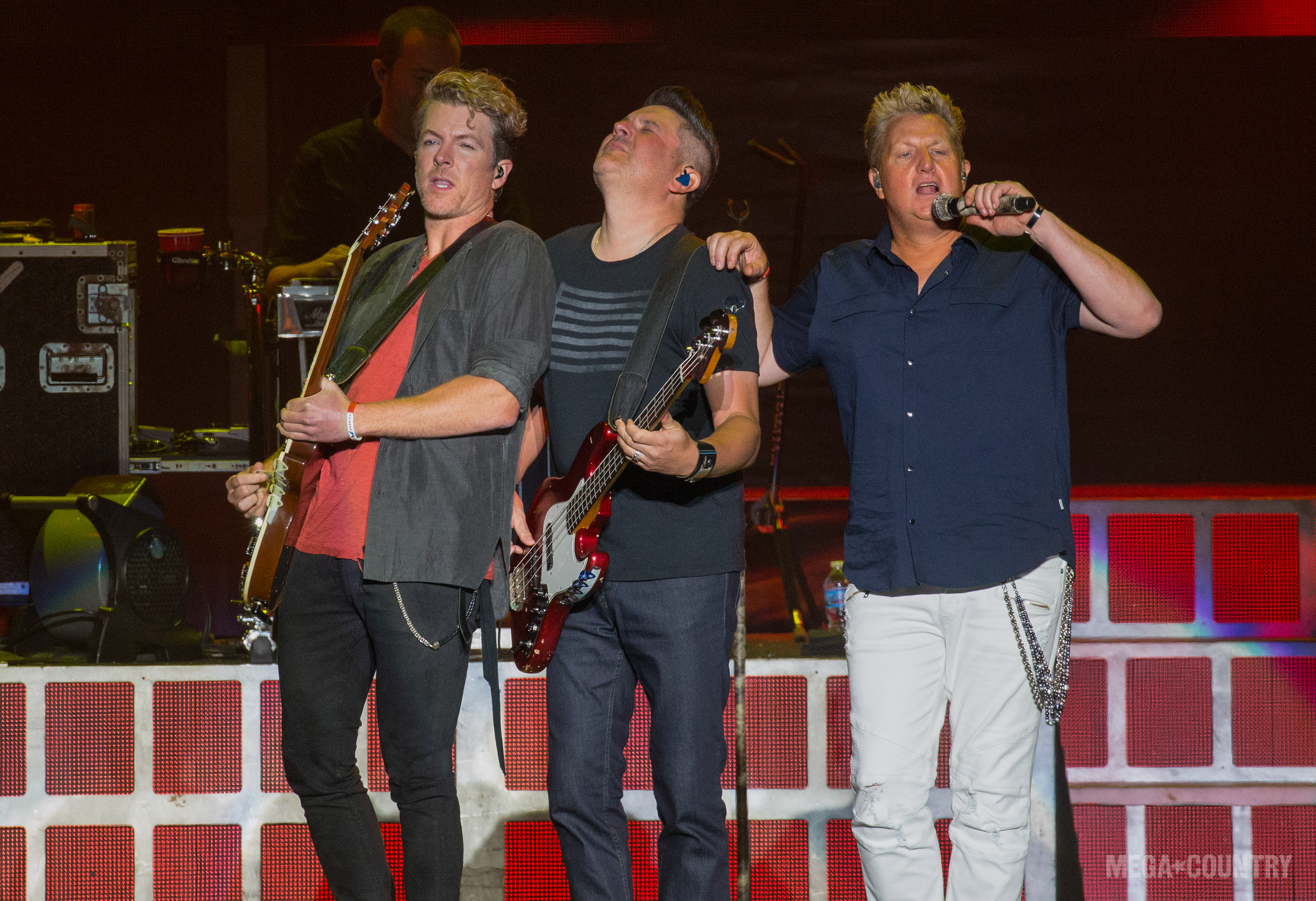 As a part of Bobby Bones "Joy Week," country artists have been stopping by the radio station all week to perform some of their biggest hits as well as wonderful covers. The trio also visited Good Morning America to perform for the show's "Day of Giving" for hurricane and flood relief. On Bones' show, Rascal Flatts did a rendition of Shenandoah's "Church on Cumberland Road," bringing along a band for the performance.
The cover was the perfect choice for Gary LeVox, Joe Don Rooney and Jay DeMarcus, who are well-known for their spirited music and beautiful harmonies. Shenandoah's "Church on Cumberland Road," was written by Bob DiPiero, John Scott Sherrill and Dennis Robbins and was Shenandoah's first No. 1 as well as one of the first songs Rascal Flatts ever performed as a trio. For their rendition, Rascal Flatts highlight the songs multi-part harmonies and make room for some instrumental solos in the middle.
Watch their performances in the video below:
As part of Bobby Bone's fundraising efforts for St. Jude Children's Research Hospital, Rascal Flatts were just one of the many to visit the studio this past week. Having surpassed the original goal of $50,000, the campaign will shift its focus by donating additional funds raised to the Red Cross for Hurricane Harvey relief efforts.
With their appearance also on Good Morning America, Rascal Flatts doubled their fundraising efforts for the show's "Day of Giving," singing their 2011 hit "I Won't Let Go" as well as their latest release "Back to Us." Kicking off October 6, the country trio will set up its limited Las Vegas residency, "Rascal Flatts – Night to Shine," at the Venetian Theatre.

You May Also Like...
Gallery | August 04, 2017

Gallery | September 01, 2017