Little Big Town Are Coming to Music City's Walk of Fame
ARTICLE
|
August 31, 2017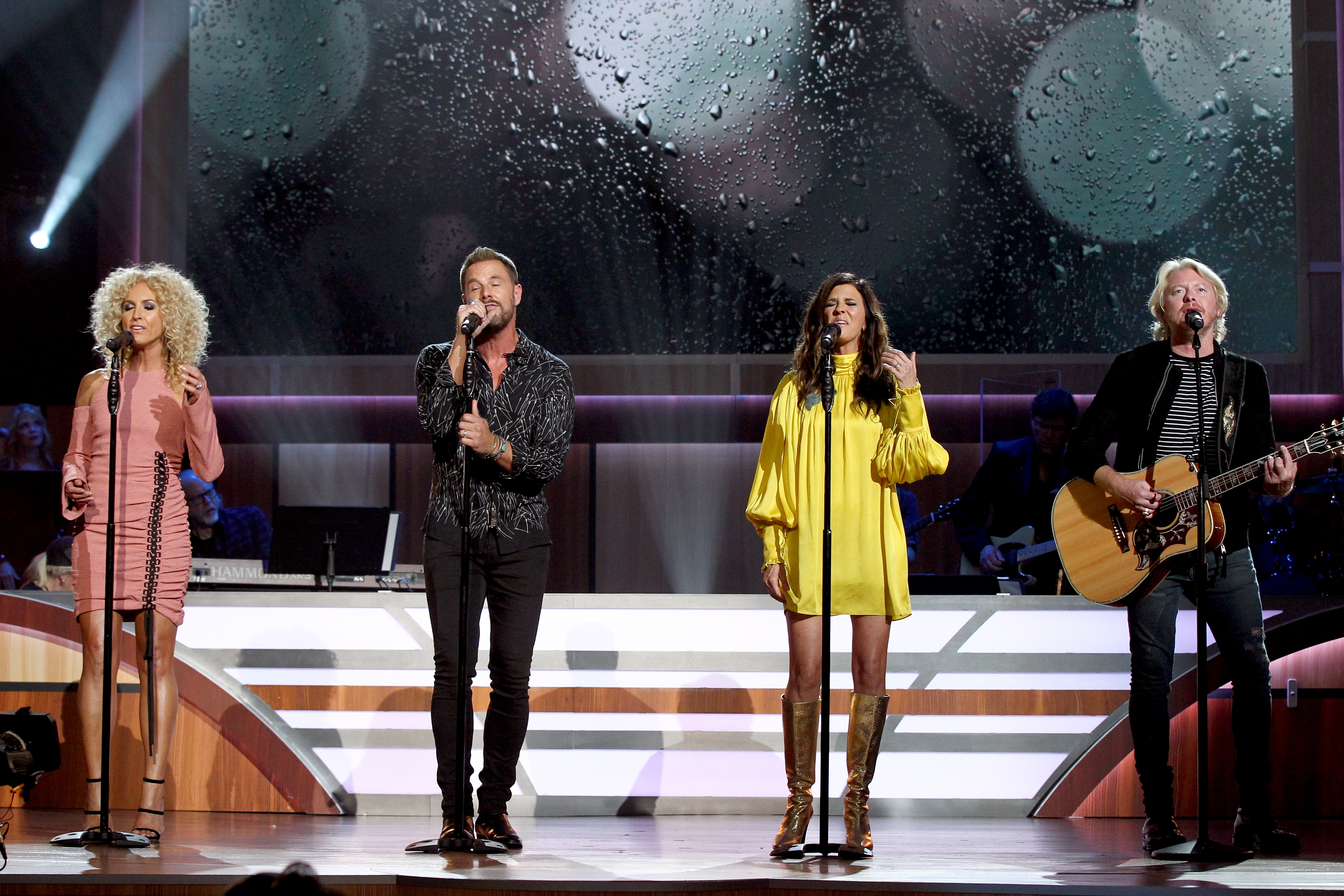 To celebrate their iconic career, as well as paying tribute to the Ryman Auditorium's 125 years of dedication to country music, Little Big Town will receive a star on Nashville's Music City Walk of Fame.
The country group are currently in the middle of their residency at the Ryman, which is a staple venue in Nashville's history. LBT will receive their star on the Music City Walk of Fame on September 14 during a ceremony at the Walk of Fame Park. They are being honored alongside Tom Ryman and Lula C. Naff, both important figures in the Ryman Auditorium's long history. Standing as a representative of Nashville's musical heritage, only a choice few have received the honor of a star. Previous inductees include Loretta Lynn, Jack White, Keith Urban, Reba McEntire and Elvis.
"Tom Ryman had a vision. Lula Naff had a plan. And their tenacity and skill created one of Nashville's most beautiful and iconic buildings — and one of the greatest music venues the world has ever seen," Mayor Megan Barry said in a press release. "Now Little Big Town is adding a new chapter to the story of the Mother Church of Country Music with its unprecedented Ryman residency. The induction of each of these legends into the Music City Walk of Fame couldn't be more appropriate as the Ryman celebrates 125 years of gorgeous music and amazing history."
Artist: Little Big Town. Photo: Rick Diamond, Getty Images
When it comes to their residency, the group is nothing but humble about their ability to perform on such an iconic stage. "As musicians, there is no better feeling in the world than playing on the stage at the Ryman," says Little Big Town's Jimi Westbrook. "To be given the opportunity to headline their first residency means so much to us as a band, and we promise to make each night as memorable for the fans as possible."
Fans can attend Little Big Town's Music City Walk of Fame induction for free as the event is open to the public. More information about the ceremony can be found on the Music City Walk of Fame's website.
You May Also Like...
Gallery | August 30, 2017

Article | August 31, 2017

Since winning Season 7 of The Voice, Craig Wayne Boyd has been busy recording new music... VIEW ALL