Lee Ann Womack Announces Fall Tour
ARTICLE
|
August 29, 2017
To promote her upcoming album, Womack is hitting the road this fall!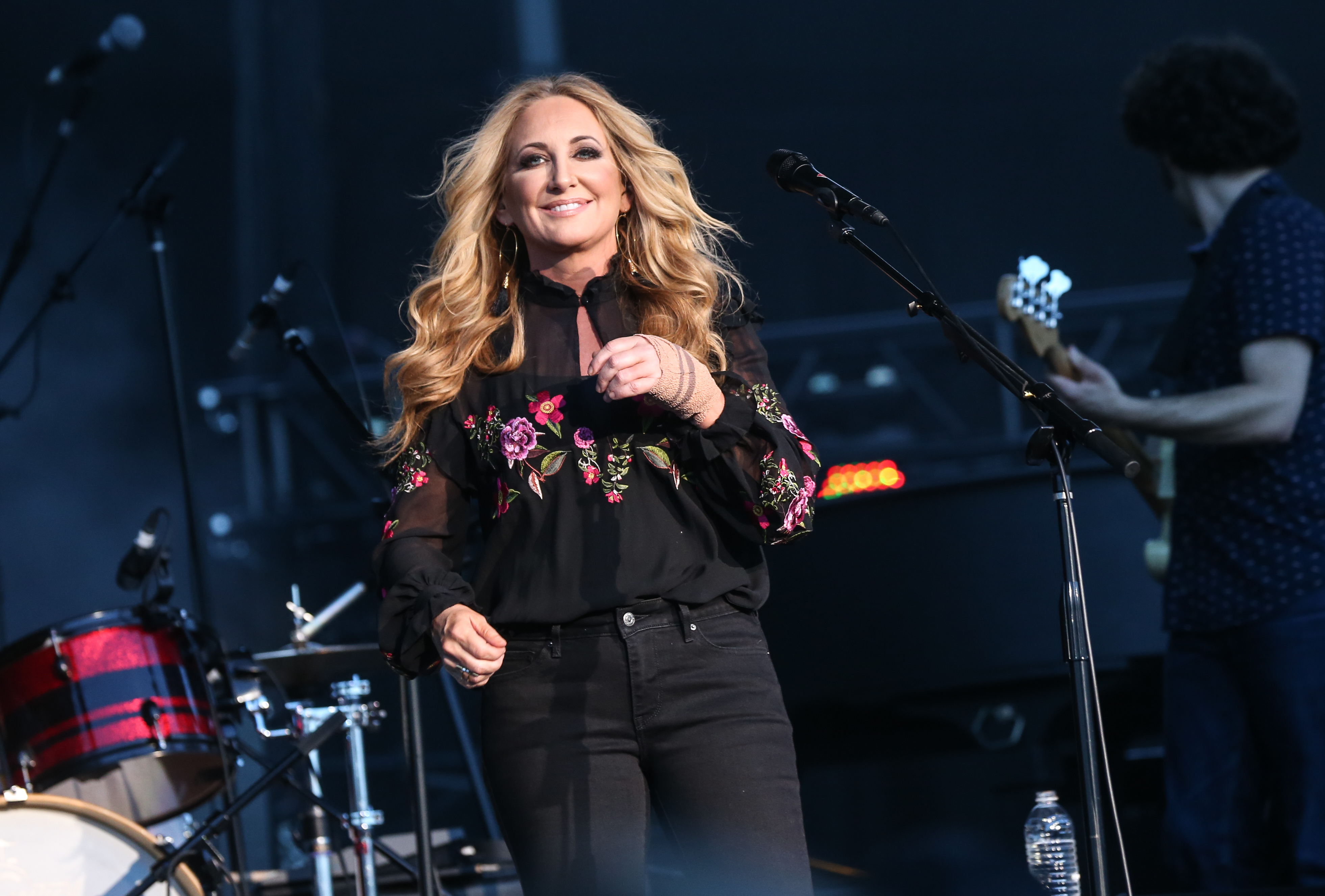 In preparation for her new LP The Lonely, the Lonesome & the Gone, coming this October, Lee Ann Womack has announced a 2017 fall tour, with a hand full of dates in 2018.
The trek will include intimate performances at the Troubadour on November 1, located in Los Angeles, and Brooklyn's Rough Trade on November 7, where she will perform the new album in its entirety. In September Womack will host a series of special performances during Nashville's AmericanaFest and on September 14, headlines the annual Lee Ann Womack & Friends show at the Music City Roots Tent, with a lineup of all-star guests to be announced in the coming days. September 16, Womack will perform a stripped-down set and also sit down for a Q&A with acclaimed journalist and author Peter Cooper at the Country Music Hall of Fame and Museum's Ford Theatre.
Artist: Lee Ann Womack. Photo: Terry Wyatt, Getty Images

Get ready for Womack's upcoming album and tour by listening to the record's single "All the Trouble," which you can find here.
Lee Ann Womack's upcoming tour dates:
9/8 – St. Charles, MO @ The Family Arena (with Alan Jackson)
9/9 – Cedar Rapids, IA @ U.S. Cellular Center (with Alan Jackson)
9/10 –Turtle Lake, WI @ St. Croix Casino
9/14 – Nashville, TN @ AmericanaFest, Music City Roots Tent
9/16 – Nashville, TN @ AmericanaFest, Country Music Hall of Fame & Museum
9/22 – Charleston, WV @ Charleston Civic Center*
9/23 – Erie, PA @ Erie Insurance Center*
9/28 – Marfa, TX @ Trans-Pecos Festival
10/7 – Clinton, TN @ Museum of Appalachia
10/20 – Hickory, NC @ Music in the Mill
10/27 – Green Bay, WI @ Resch Center (with Alan Jackson)
10/28 – Minneapolis, MN @ Target Center
10/29 – Ottumwa, IA @ Bridge View Center
11/1 – West Hollywood, CA @ The Troubadour
11/3 – Lafayette, LA Lafayette Cajundome (with Alan Jackson)
11/4 – Belton, TX @ Bell County Expo (with Alan Jackson)
11/7 – Brooklyn, NY @ Rough Trade
1/5 – Steamboat, CO @ The MusicFest at Steamboat
1/23 – New Philadelphia, PA @ Kent State Universtiy at Tuscarawas
2/4 – New Orleans, LA @ Cayamo Cruise
2/16 – Scottsdale, AZ @ Arizona Musicfest
You May Also Like...
Article | September 17, 2014

Garth Brooks' Daughter Joins Him on the Road VIEW ALL

Article | August 20, 2015

This past Tuesday, up and coming country stars Maddie & Tae celebrated the release of their album... VIEW ALL