Jason Aldean Performs on The 'Today' Show
ARTICLE
|
August 25, 2017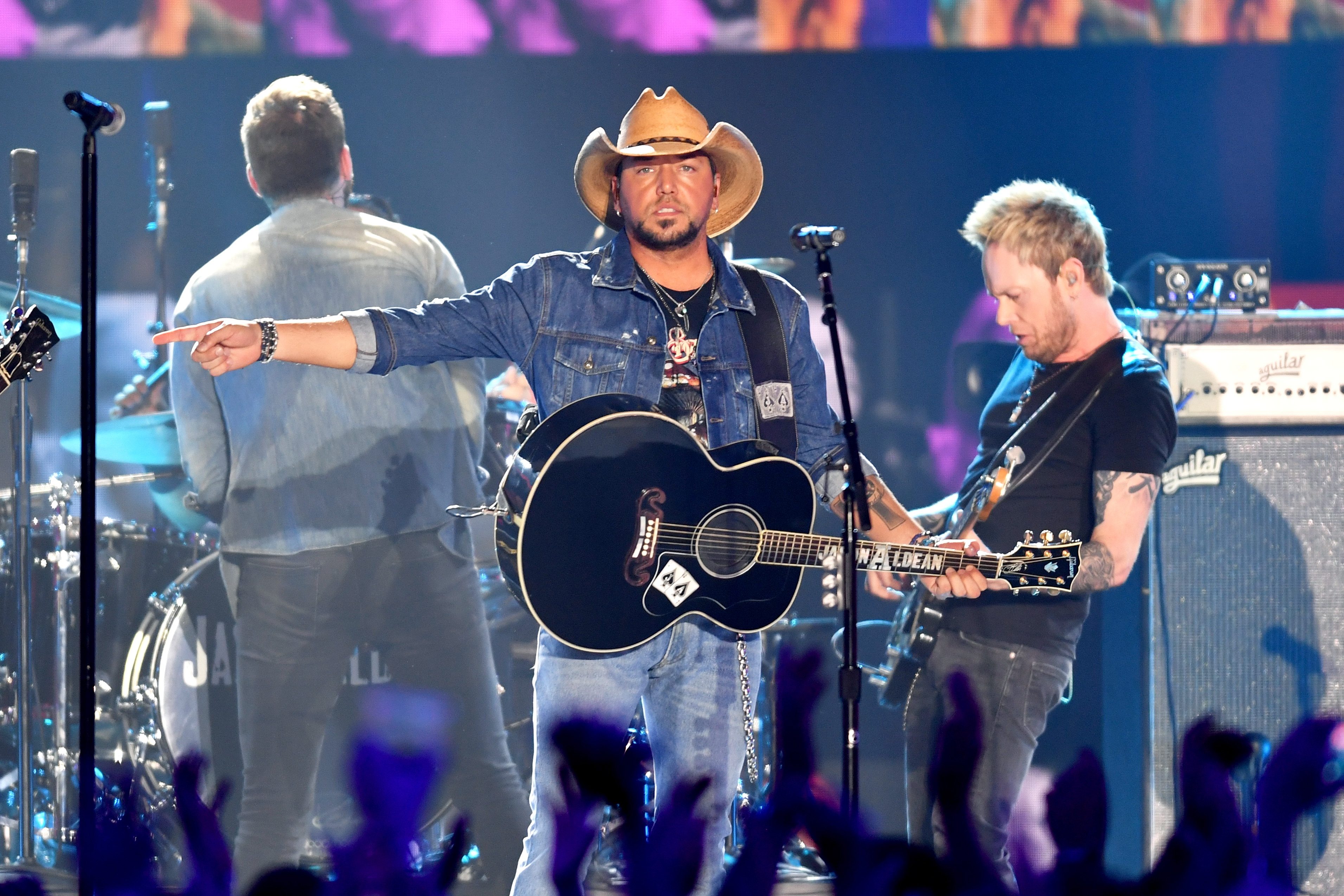 Jason Aldean paid a visit to the good folks of the Today show this morning (August 25), to perform a few of his choice hits on the Summer Citi Concert Series, including "They Don't Know" and "Lights Come On." However, the country star couldn't sneak away without talking about his success, touring and fatherhood. In regards to his successful career, co-host Matt Lauer asked if Aldean ever paused to enjoy it for a minute."That's something I've tried to do later, like these days," said Aldean. "Earlier in my career I didn't do that when I should have."
He also got pulled into a rousing game of "Country Confessions" where he discussed his pre-show rituals.
When Aldean made his way to the outdoor stage for the show's 2017 concert series to play some of his biggest hits for the early risers, he admits he didn't know how it would go for him with the audience considering the early hour. "It's hard to get people jacked up this early in the morning, but these people are great," he says. "This is awesome." After chatting a little about life on the road, Aldean opened up about what it's going to be like when his baby boy arrives.
"We've got a little boy on the way at the end of the year," he explains. "It's actually the first boy on either side of family in quite a while. My sister has three girls; I have two; my wife's sister has two girls. So it's all girls, no boys. This is going to be the first one. We're excited!"
Check out a few of his performances in the videos below:
Catch the country star performing tonight on his headlining They Don't Know Tour when it stops in Camden, New Jersey before heading down to the Washington, DC area tomorrow night (August 26). Fellow tour mates include Chris Young, Kane Brown and Dee Jay Silver.
You May Also Like...
Article | August 24, 2017

Coastal Country Jam is taking over Southern California once again! The beachfront festival returns... VIEW ALL

Gallery | August 25, 2017