Martina McBride Announces Joy Of Christmas Holiday Tour
ARTICLE
|
August 22, 2017
McBride is on a mission to inspire the holiday spirit with her latest tour announcement!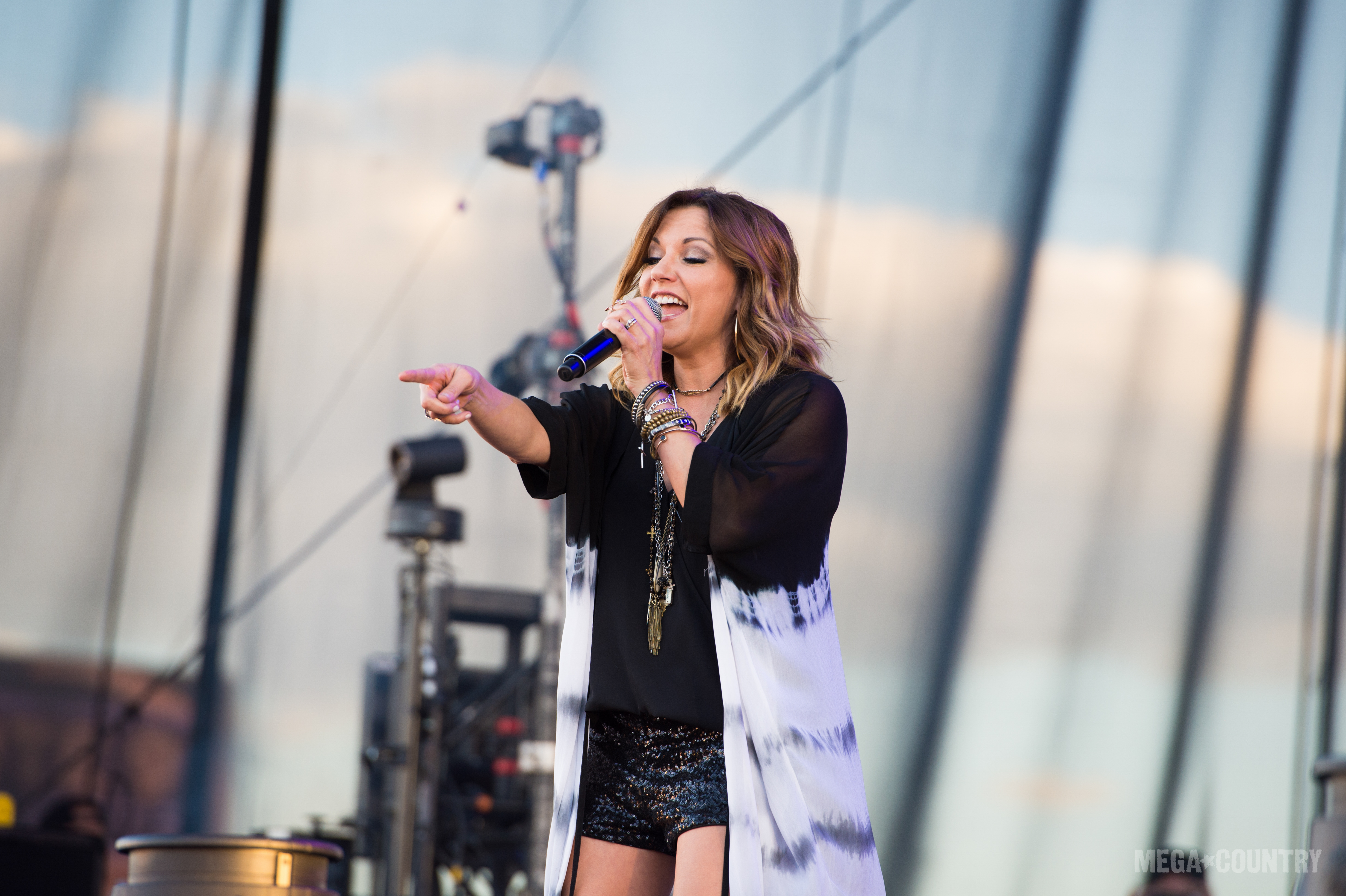 The holiday season is just around the corner and so is Martina McBride's Christmas tour, The Joy Of Christmas.
McBride will spread Christmas cheer through twelve different states, bringing her most popular Christmas hits to a city near you. The tour starts off in Biloxi, Mississippi on November 24 and runs through December 22. McBride tells Taste Of Country, "The Joy of Christmas is a magical show full of beautiful scenery and classic beloved Christmas music as well as a few hits from my career. It's a show for the whole family. With this tour we create a sort of Christmas winter wonderland. If this show doesn't leave you full of the Christmas spirit I'm not sure what will!"
The tour announcement follows the news that McBride is hard at work on releasing a brand new holiday album. She tells Sounds Like Nashville, "When I made 1998's White Christmas, I wanted to make a classic sounding record. I can't do that same record again, of course, but this one is going to have several up-tempo things on it. It won't have as many hymns on it. It will be more things like 'Santa Claus Is Comin' To Town' and 'It's Beginning To Look A Lot Like Christmas." Information on the title and release date has not been released yet, so stay tuned here for all future information. The Joy Of Christmas Tour tickets go on-sale this Friday, August 25. You can pre-order tickets and VIP packages tomorrow here. See a full list of dates below.
Martina McBride's 2017 Joy of Christmas Tour Dates:
11/24 - Biloxi, MS @ Beau Ridge Theatre
11/25 - Lake Charles, LA @ L'Auberge Casino
11/26 - Fort Smith, AR @ First National Bank of Fort Smith Exhibit Hall
11/29 - Troy, OH @ Hobart Arena
11/30 - Paducah, KY @ Carson Center
12/1 - Dubuque, IA@ Five Flags Center
12/2 - Manhattan, KS @ McCain Auditorium
12/7 - Wabash, IN @ Honeywell Center
12/8 - Charles Town, WV @ Hollywood Casino
12/9 - Charles Town, WV @ Hollywood Casino
12/14 - Champaign, IL @ The Virginia Theatre
12/15 - Harris, MI @ Island Resort and Casino
12/16 - Harris, MI@ Island Resort and Casino
12/20 - Norfolk, VA @ Chrysler Hall Theatre
12/21 - Red Bank, NJ @ Count Basie Theatre
12/22 - Roanoke, VA @ Berglund Performing Arts Theatre

You May Also Like...
Article | March 31, 2015

Martina McBride and Sara Evans are superstars in their own right... VIEW ALL

Article | June 30, 2017

Martina McBride and her husband John have a special relationship with their music students... VIEW ALL