Shania Twain To Make Big Screen Debut
ARTICLE
|
August 16, 2017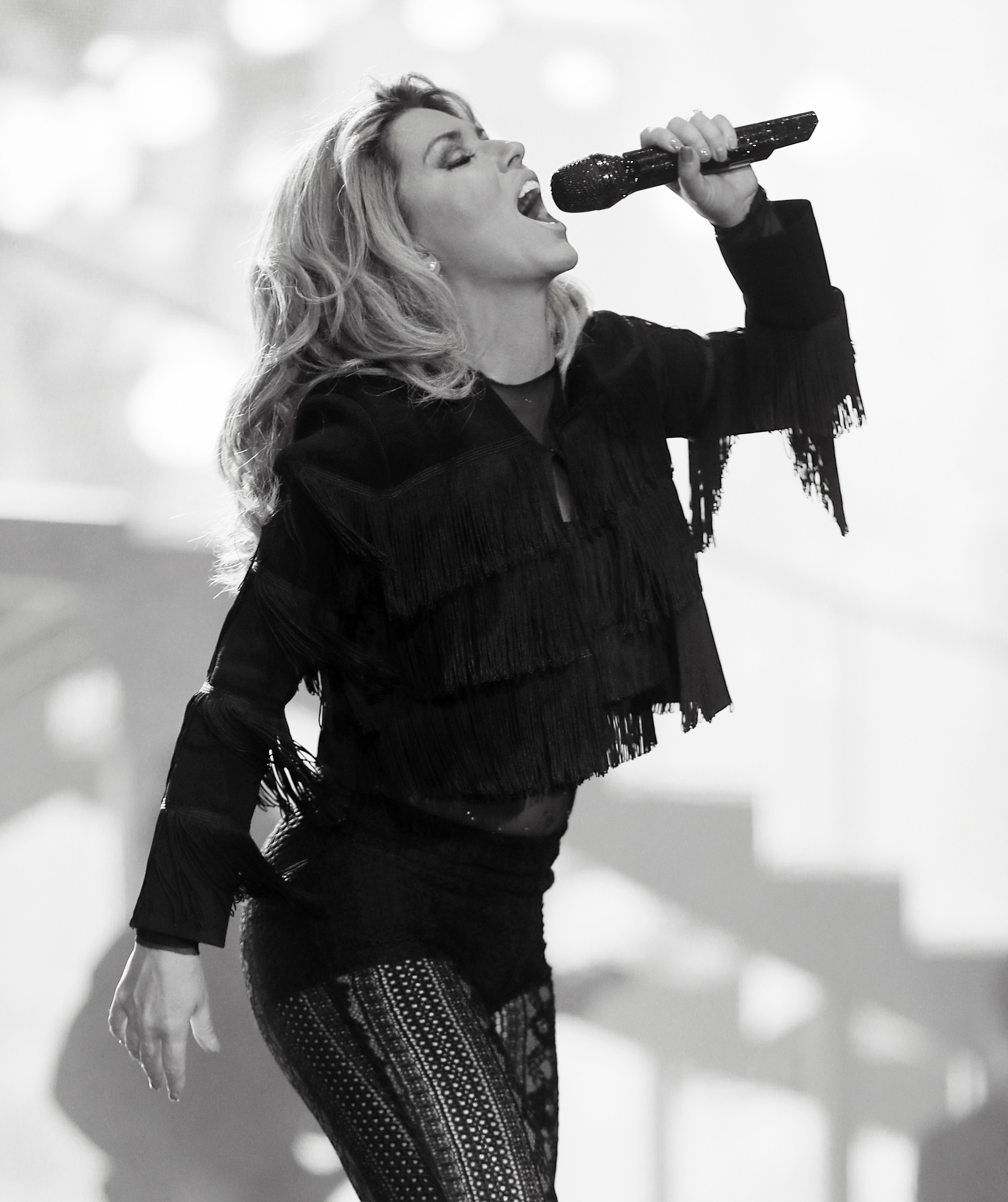 Shania Twain is a singer, songwriter, performer and, as of now, an actress! The country sensation is hitting the big screen with actor John Travolta in the upcoming racing film, Trading Paint.
The film is set to feature Travolta as a down-and-out dirt track racing legend who is drawn back into the winner's circle after his son, an aspiring driver, joins a competitor's racing team and incites an intense and dangerous competition between father and son.
Travolta (Pulp Fiction) portrays the character of Sam, Tony Sebastian (Game Of Thrones) plays Cam, Kevin Dunn (VEEP) acts as Stumpy and Shania Twain features as a woman named Becca. Additional details haven't been released about her role in the film, however. Crews have already started filming in Alabama and the shooting schedule runs through mid-September. Karzan Kader is directing, Craig Welch and Gary Gerani wrote the script, and Andre Iervolino, Monika Bacardi, Silvio Muraglia, and Alexandra Kim are producers on the film. Iervolino elaborated on what sort of plot Twain is getting herself into.
"It's well known that dirt track racing is one of the most exciting sports in the world, and it's also one of the most dangerous. Our story is rooted in that high-speed danger, but also very much character driven, and this is where having someone of John's caliber and gravitas pays great dividends."

There's no doubt about that. And just the same, it pays majorly to have a country legend like Twain grace the set. While we don't know much about her character, the "Life's About To Get Good" singer has one piece of advice for fans that want to see her in her debut role:
Trading Paint is being produced and financed by Ambi Pictures and Paradox Studios. AMBI Distribution is in charge of worldwide sales. Twain also has a new studio album titled Now coming out on September 29. Between that and venturing into the acting world, it really has been the Summer of Shania.
You May Also Like...
Article | July 06, 2017

Country music fans everywhere are eagerly anticipating Shania Twain's new album, Shania NOW, and they... VIEW ALL

Article | July 27, 2017

Shania Twain starts fresh in her music video for "Life's About To Get Good," the first single off... VIEW ALL