Craig Campbell Joins Luke Bryan On Tour
ARTICLE
|
August 15, 2017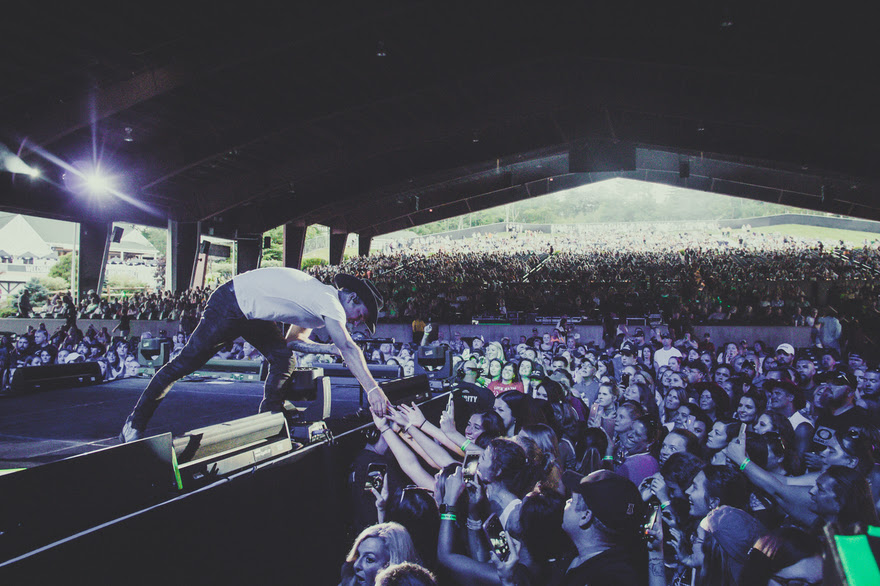 Just when you thought it wasn't possible, Luke Bryan's Huntin,' Fishin' and Lovin' Every Day Tour just got a whole lot better. Craig Campbell, the country megastar signed to Broken Bow Records, has officially joined Bryan's tour, upping the total wow factor of the already mega-successful outing.
Artist: Craig Campbell. Photo Credit: Drew Filmore

Campbell just accompanied Bryan in kicking off a month of East Coast shows with three amazing nights in Gilford, New Hampshire, this past week (August 8, 10, and 11).
This addition has brought things full-circle for Campbell. The country music champion used to be a keyboardist in Bryan's band, and credits Bryan with convincing him to forge his own musical career as a country artist. Campbell says that Bryan took the time to tell him "Man, you need to be writing songs, and you need to be writing with different people, twice a day. That's where you can define yourself as an artist, and nobody is going to sing them better than you."
That's high praise from a household name in the country music genre, and is likely the kick in the pants that encouraged Campbell to tap into his songwriting skills and launched him to stardom. During one of the recent New Hampshire shows with Bryan, Campbell paid it forward by delivering a rip-roaring 30 minute set of traditional country, energizing the crowd of thousands with smash hits "Fish," "Keep Them Kisses Comin'," his new tune "Talk Country To Me," and his show-stopping crowd favorite, "Outskirts of Heaven."
It's definitely a special tour to be a part of, it's the kind of tour where anything can happen! During a recent show in Syracuse, New York, an overly excited fan hurled a bra onto the stage, hitting Luke Bryan in the face, forcing him to add another clause in addition to his "no butt-grabbing" rule. Watch below!

Bryan picked up the bra and told the crowd to "Kind of watch the face. Don't hit me in the face with something where your boobies were." With that fun warning out of the way, he picked the bra up, and tried it on himself to get the crowd going even more. The response? More bras. Another fan apparently wanted him to try theirs on too, and chucked a bra onto stage. Bras for Bryan! What a classic moment from the "Country Girl (Shake It For Me)" singer.

To catch more moments like this one (and maybe even a bra of your own), mark your calendar for one of the dates below!
Huntin,' Fishin' and Lovin' Every Day tour dates:
8/17 — Virginia Beach, VA @ Veterans United Home Loans Amphitheater at Virginia Beach
8/18 — Charlotte, NC @ PNC Music Pavilion
8/19 — Raleigh, NC @ Coastal Credit Union Music Park at Walnut Creek
8/25 — Darien Center, NY @ Darien Lake Performing Arts Center
8/26 — Saratoga, NY @ Saratoga Performing Arts Center
8/27 — Wantaugh, NY @ Northwell Health at Jones Beach Theater
9/6 — Scranton, PA @ The Pavilion at Montage Mountain
9/8 — Philadelphia, PA @ Citizens Bank Park
9/9 — Pittsburgh, PA @ Keybank Pavilion
You May Also Like...
Gallery | June 28, 2017

Article | July 17, 2017

Guys and gals, you've really got a reason to shake it today. Country superstar and hip-shaking hotshot... VIEW ALL