The Wreckers Reunite in Nashville
ARTICLE
|
August 15, 2017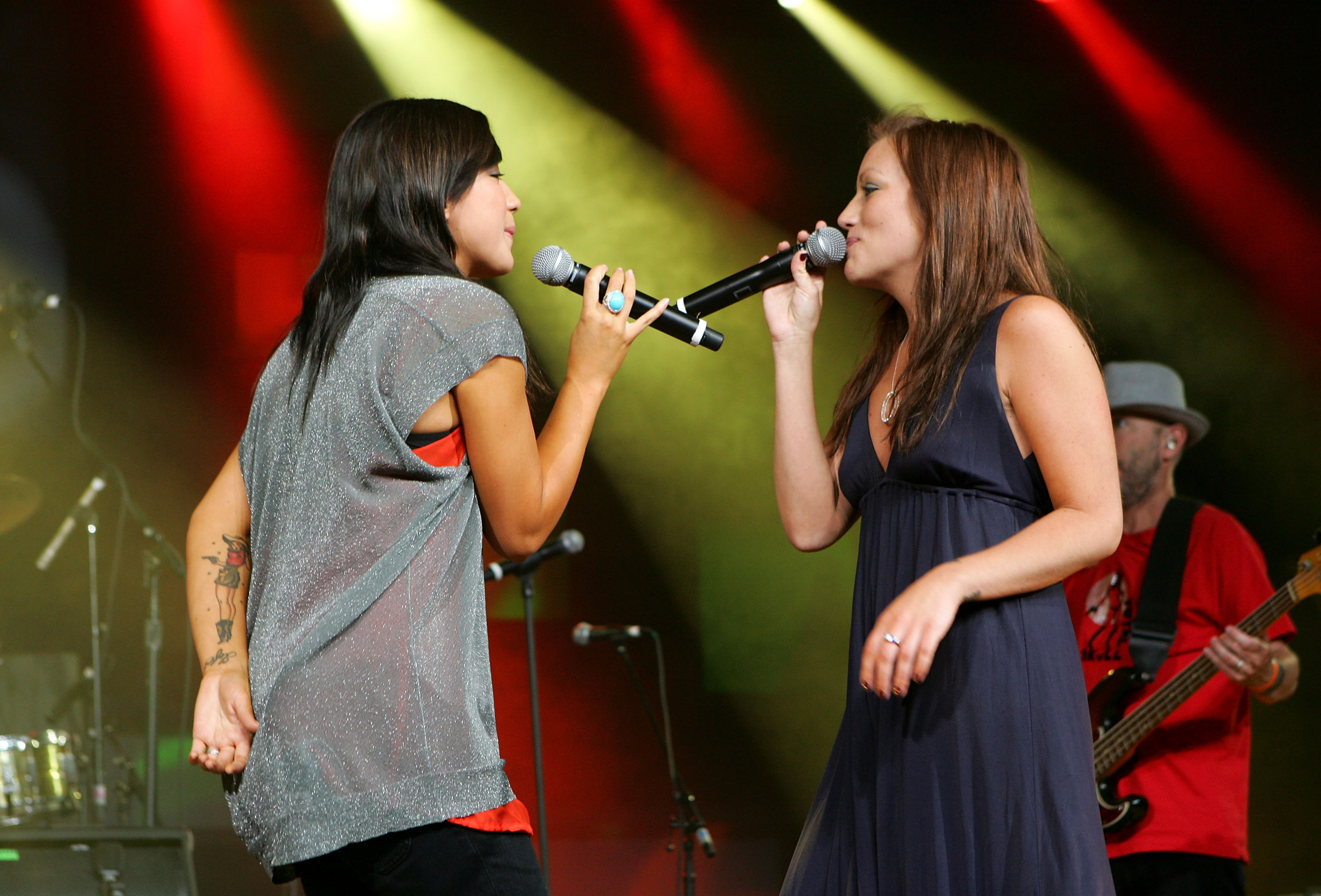 On Sunday night (August 13) in Nashville, Michelle Branch gave her fans something that they have been waiting on for over a decade: a reunion with Jessica Harp. The duo that made up The Wreckers shared the Nashville Stage at Marathon Music Works and serenaded the crowd with the beautiful harmonies they are famous for. After ten years without any musical collaborations, the night was pretty magical as Branch and Harp joined together to publicly reunite and sing a few of their hits.
As recapped in Rolling Stone , the show started with a solo Branch singing a montage of her hits, including "All You Wanted" and "The Game Of Love." Later, Branch introduced Harp to the stage and the duo serenaded the eager crowd with their No. 1 hit and Grammy nominated song, "Leave The Pieces." They then went straight into "Tennessee," another fan favorite penned by Jessica Harp. Although the reunion was made public before the show, the crowd still went wild over the beloved pop-country duo.
Check out some of the best fan responses below:
Last night I saw @michellebranch in concert and witnessed The Wreckers reuniting for the first time in 7 years. 😭 #nevergonnagetoverit

— Lexie Hayden (@lexiehayden) August 14, 2017
The Wreckers reunited in Nashville and oh my god it was amazing. pic.twitter.com/BTKRFJVS6I

— Jennna (@Jennna91) August 14, 2017
Who knows what the future holds for The Wreckers, but Branch did give a sliver of hope for new music from the duo. She told
Rolling Stone
, "We were on such a good little run. I didn't want us to break up. But I'd love to do a project that is sonically in that world again."
As we all stand together in hope for new music from the duo, we can appreciate that Branch just dropped another solo album, Hopeless Romantic, and is currently on a summer tour. She only has a few US shows left, so be sure to make it out to a concert! Review the dates below and purchase tickets here.
8/18 - Columbus, OH @ Fashion Meets Music Festival
8/19 – Cleveland, OH @ Grog Shop
8/20 – Louisville, KY @ Mercury Ballroom
9/15 – Idaho Falls, ID @ Colonial Theater
9/16 – Ogden, UT @ Untamed West Fest
You May Also Like...
Article | August 09, 2017

Pop/rock artist Michelle Branch and former Wreckers partner Jessica Harp will reunite for one night... VIEW ALL

Gallery | August 14, 2017