Remembering Glen Campbell
ARTICLE
|
August 09, 2017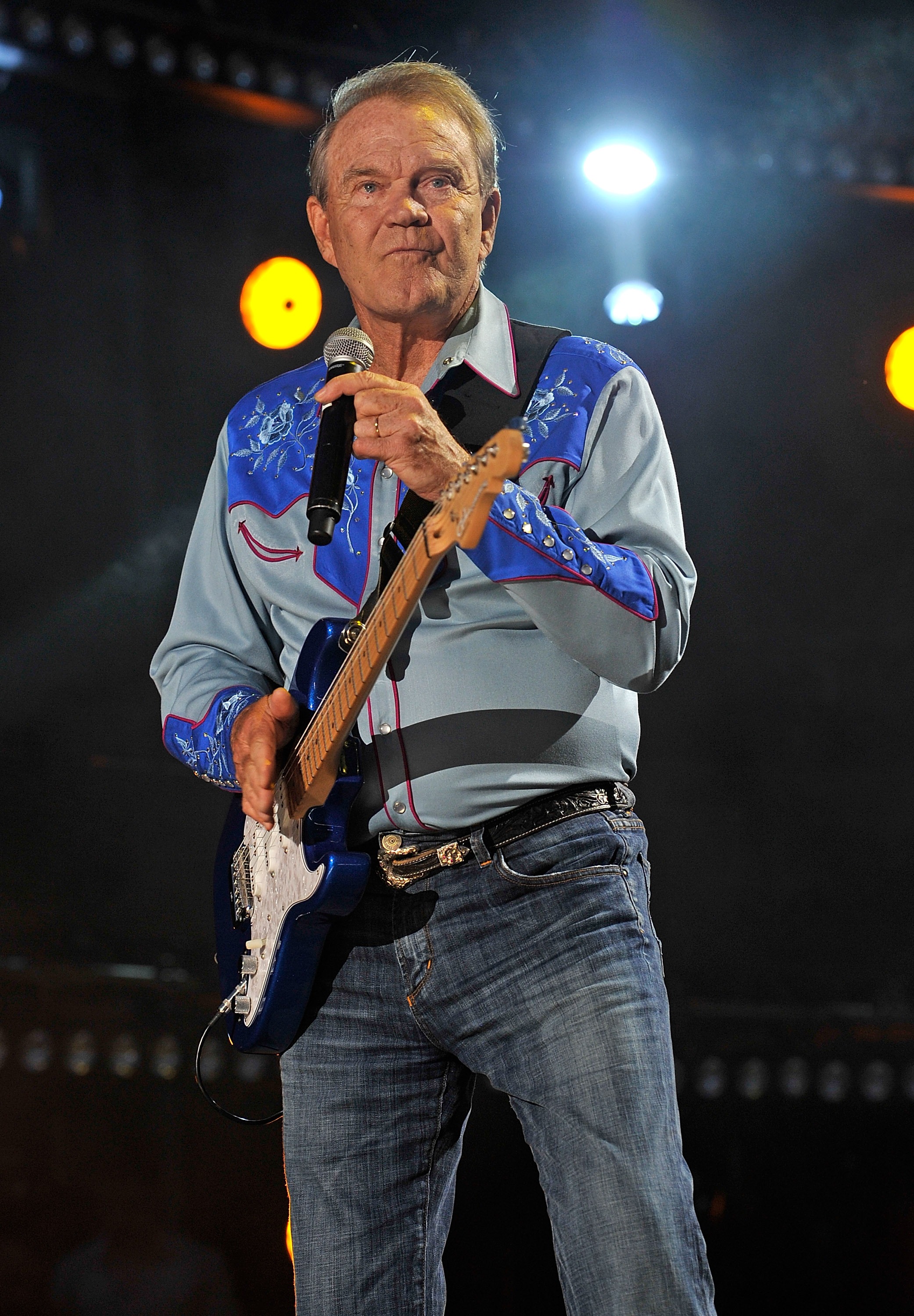 After learning the loss of country icon Glen Campbell yesterday, August 8, musicians from every genre have come forward to express their deepest condolences. Artists such as Keith Urban, John Mayer, Blake Shelton, Kevin Jonas, Alan Jackson and more have reached out in some form to show how much of an impact the country legend had on them. See which of your favorite artists paied tribute to Campbell.
An icon herself, Dolly Parton had a lovely message for all of Campbell's friends and family. "Glen is one of the greatest voices that ever was in the business and he was one of the greatest musicians."
Glen Campbell was one of the greatest voices of all time. I will always love you, Glen! pic.twitter.com/LQFEWA42lF

— Dolly Parton (@DollyParton) August 8, 2017
Fellow country star Keith Urban was one of the lucky few to perform live with Campbell and shared a touching message about a special moment they had early on in Urban's career. "The night I won my first country music award, I got back to my hotel room and there was a fax on the floor.' Welcome to the award winning world kid. You got it.' Glen Campbell."
John Mayer took his tribute a step further. Just hours after the public learned of Campbell's passing, Mayer kicked off a headlining show in Nashville. In front of an audience still mourning the loss of its hometown hero, he performed an acoustic version of "Gentle on my Mind," one of Campbell's biggest hits.

"Gentle on My Mind" was recorded by Campbell in 1967 and is one of the songs that helped to launch the singer's career. Before taking on the song, Mayer added a disclaimer, "Whether I play it right or wrong," he told the audience, "I'd rather have played it."

Watch Mayer's performance in the clip below:
For more on Glen Campbell, learn about his extensive career and see him perform some of his greatest hits here.

You May Also Like...
Gallery | February 24, 2015

Article | March 12, 2015

Country music happenings around the web... VIEW ALL