Glen Campbell Passes Away at 81
ARTICLE
|
August 08, 2017
The "Rhinestone Cowboy" icon leaves behind a legacy like no other.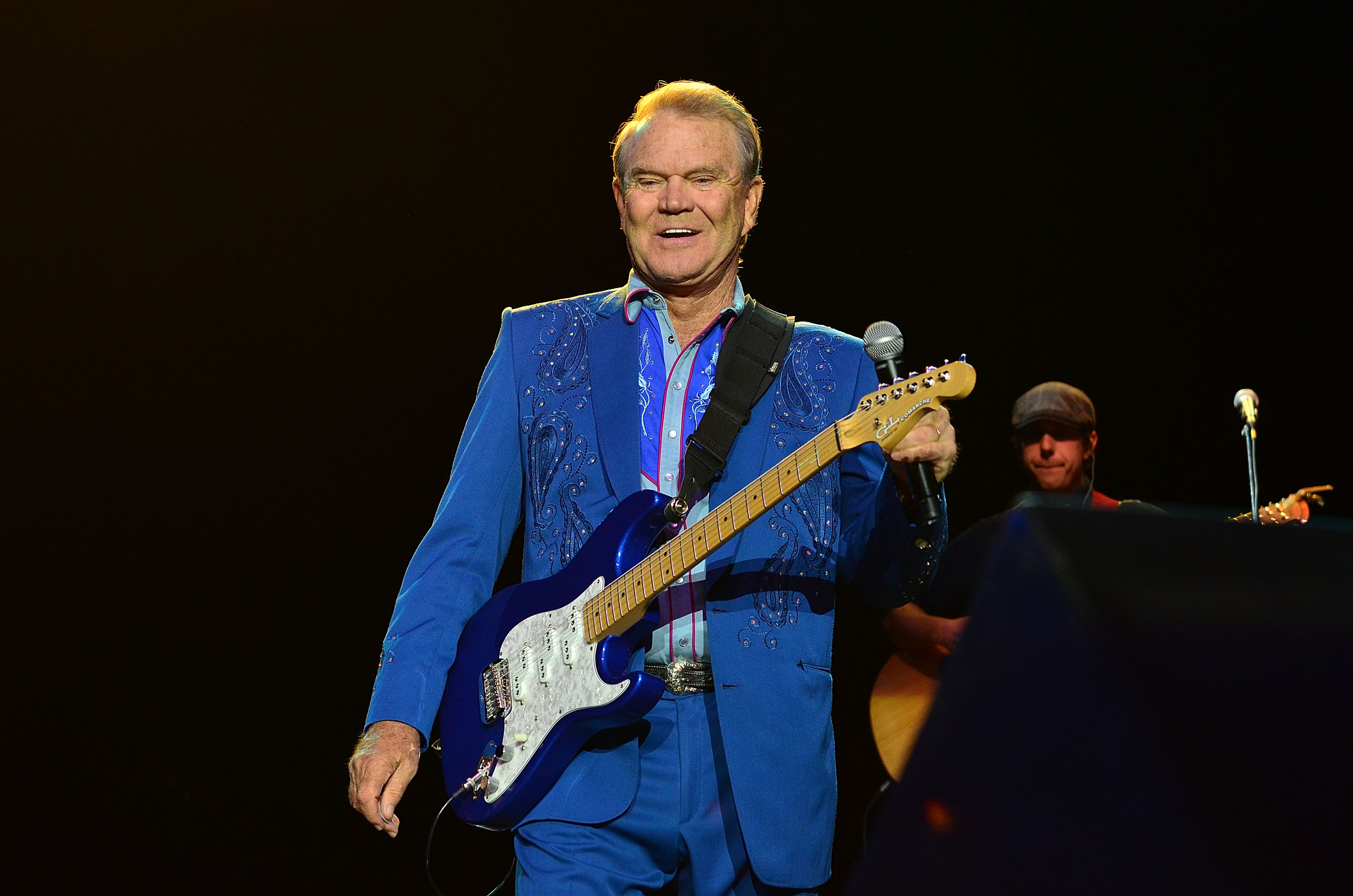 Glen Campbell, the country legend who wrote "Rhinestone Cowboy," passed away on Tuesday, August 8 at the age of 81 after publicly fighting a battle with Alzheimer's since 2011.
And while we nurse the loss of the beloved musician, moments like this are also an invitation to remember the life of someone who made a lasting impact on the genre —and life in general. Campbell was a pioneer in country music, television, acting, and towards the end, awareness about Alzheimer's. The country singer's family offered touching words about his death, "It is with the heaviest of hearts that we announce the passing of our beloved husband, father, grandfather, and legendary singer and guitarist, Glen Travis Campbell, at the age of 81, following his long and courageous battle with Alzheimer's disease."
Campbell has had an extremely successful career filled with accolades for his many hits and performances. In 1968, Campbell won Grammys in both the Pop and Country categories — earning Best Country & Western Solo Vocal Performance (Male), Best Country & Western Song (Male), and Best Vocal Performance (Male) for his musical prowess.

That same year, he guest hosted the Smothers Brothers Comedy Hour. Campbell's success on that show led him to host his own special, The Glenn Campbell Goodtime Hour, which ran from 1969 to 1972. The country artist also joined acting legend John Wayne in the original version of the film True Grit.
And to coincide with the creation of his farewell album, appropriately named Adios, he openly shed a light on his condition, encouraging research into the debilitating disease that he bravely battled until the end of his life.
Campbell allowed a documentary crew to tag along for his final 2014 tour and produce I'll Be Me, making him the face of Alzheimer's and championing the search for a cure.
Watch the trailer below and consider checking out the full documentary:
Through it all, we hope Campbell is remembered for his beautiful music, television appearances and film roles as well as for his admirable causes. We honor him today — the day of his passing — August 8, 2017.
You May Also Like...
Gallery | February 24, 2015

Article | March 12, 2015

Country music happenings around the web... VIEW ALL