Watch Brett Eldredge Perform Live On 'Today'
ARTICLE
|
August 08, 2017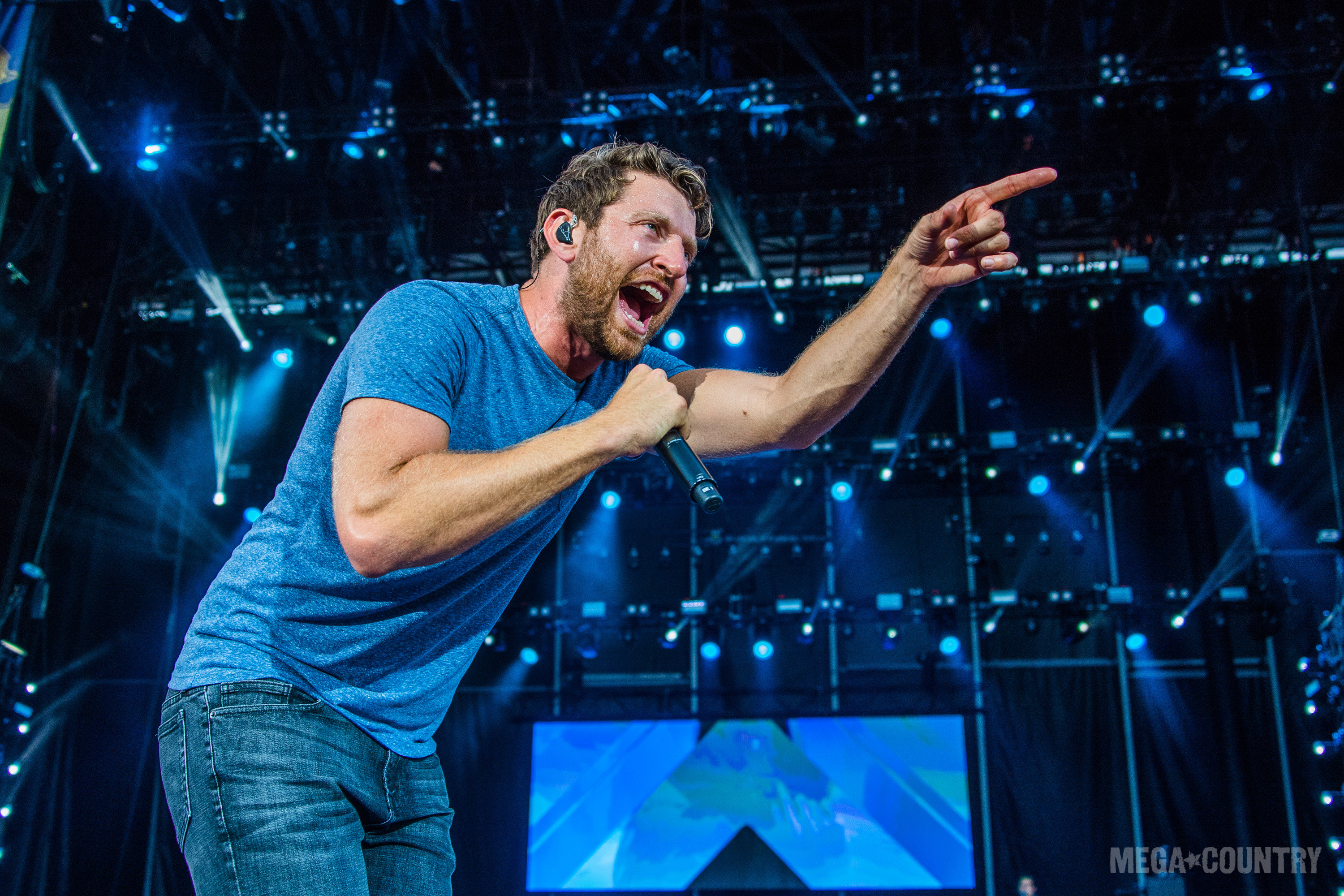 "Brett! Brett! Brett! Brett!" That's what we imagine the audience was cheering during Brett Eldredge's amazing performance for the Today show's Citi Concert Series.
Just days after releasing his self-titled third studio album, which is already No. 1 on iTunes, Eldredge rocked the Today plaza in New York City — turning a cloudy day into a clear look into what makes him such a star. According to Today, Eldredge delivered a killer "mix of ballads and boot-tapping tunes." The country singer stopped by to discuss his new album, but he wasn't just going to leave it all to talking.
Watch Eldredge perform his hit single "Somethin' I'm Good At" in the video below:
The Today show host's special concerts throughout the year, but generally save the best performances for summer. So it's no wonder Eldredge hit the stage in peak summertime! His performance took place on Monday, August 8, showcasing the faith people have in some good 'ole country music and particularly in Mr. Eldredge.
The rain didn't stop loyal fans from waiting to see his performance and to reward the crowd for their patience, Eldredge decided to get close and personal with fans. One fan's sign read "It's my 30th birthday! Is a selfie something you're good at?" in a reference to his new hit song "Something I'm Good At." Naturally, Eldredge was good at it, and gave the birthday fan the selfie of a lifetime.
WATCH: @hodakotb helps @bretteldredge surprise fans with selfies! #BrettEldredgeTODAY pic.twitter.com/PrVlb1XtcM

— TODAY (@TODAYshow) August 7, 2017
The country crooner performed "Something I'm Good At," which was released in February as the lead single of the Brett Eldredge album and hit 21 on the Country Airplay chart as well as 22 on the Hot Country Song chart. Eldredge also gave an awesome performance of "The Long Way" from the same album and an earlier single "Wanna Be That Song," from his debut album.
Performing his hit singles on the Today show was a dream come true for Eldredge. While he's certainly great at creating original content, the country artist started out co-writing songs for the likes of Hank Williams Jr., Gary Allen, and Trace Adkins. He recalled to the Today crew that he remembers walking around their set before he made it big "looking in the windows and seeing y'all, wishing one day I'd play out here. And here we are."

The set ultimately moved inside due to the rain and that's when things got even more fun. Eldredge engaged in a battle of country music wits with WWE wrestler John Cena, NBC's Dylan Dreyer, and NBC's Sheinelle Jones. The "Keep Them Kisses' Comin" singer couldn't get enough of Cena riding around on a stick horse and even beat him in a "Who's Taller?" contest. What a day for Eldredge.
Watch the hilarious trivia game below:
You May Also Like...
Article | August 07, 2017

Country singer Brett Young dropped by the Pennzoil Garage recently to perform his latest single... VIEW ALL

Article | August 08, 2017

If you love Brandy Clark, but haven't had the opportunity to hear her live, you are in luck... VIEW ALL