Tyler Hubbard & Wife Receive a Baby Surprise
ARTICLE
|
August 04, 2017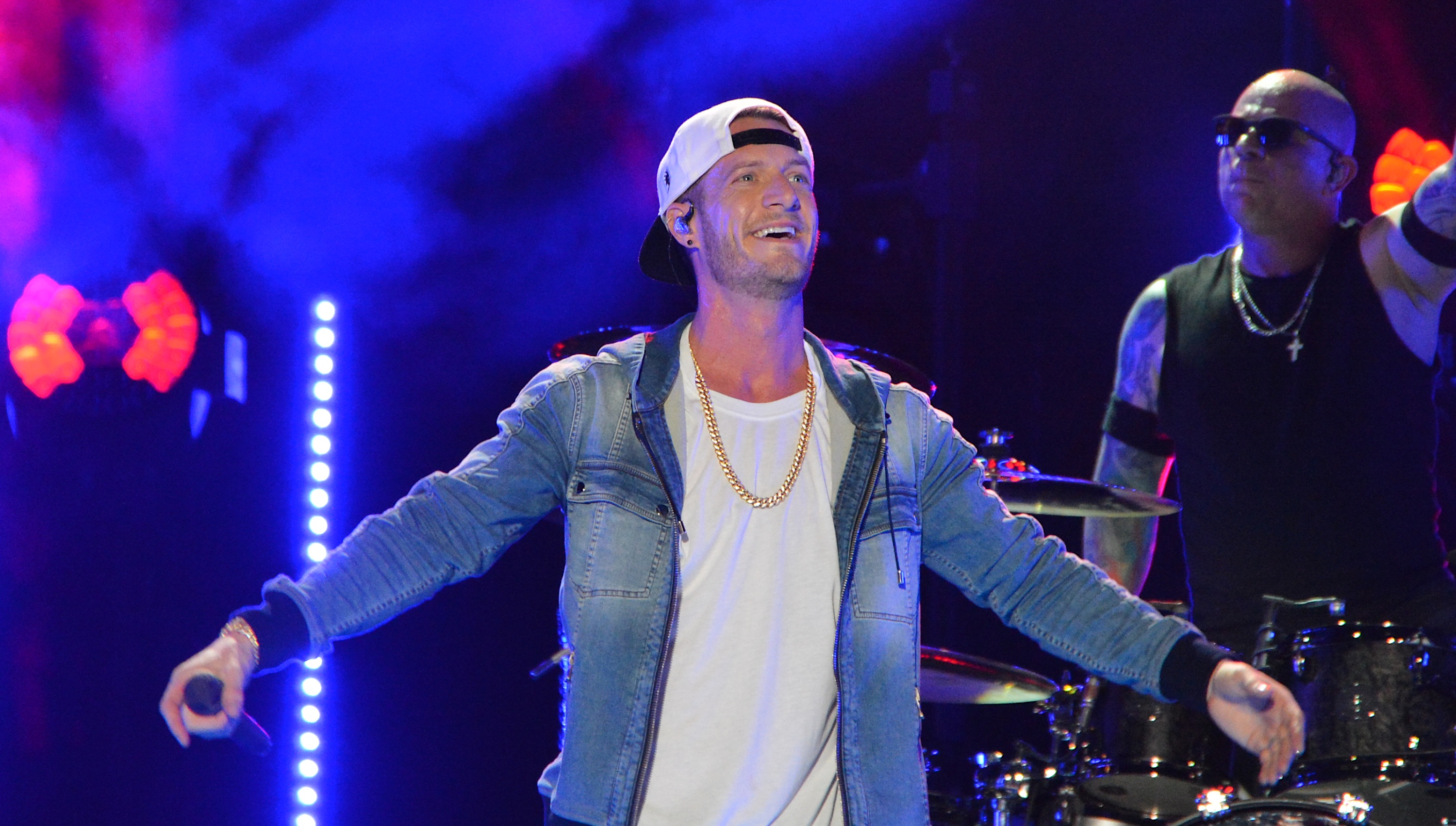 After months of thinking they were expecting a boy, the Hubbard's find out their original blood test revealed the wrong gender.
Florida Georgia Line's Tyler Hubbard and wife Hayley received the surprise of a lifetime when a recent routine pregnancy check up showed the couple was actually having a girl. The country couple were anticipating a little boy after their dirt bikes and diamonds-themed gender reveal showed blue, however, now likely have some baby room redecorating to do.
Not the slightest disappointed by the news, both Hubbard and his wife took to their socials to share the exciting news. "Gods got jokes……After thinking we are having a boy for the last few months, turns out the blood test was wrong and we're actually having a little girl. Woe… so many emotions but really really excited about this next chapter even if God does like throwing us a curve ball every now and then. Just keeping us on our toes. #daddysgirl," Hubbard wrote.
We first heard about the couple's new addition back in early June and have been chomping at the bit for news ever since! Fellow country star Thomas Rhett and his wife Lauren are also expecting a baby girl along with Jason Aldean and his wife Brittany, who are expecting a boy.
We can't find wait for the super star babies to get here and who knows? Maybe they'll form a country super group when they're older!
Florida Georgia Line is currently on their 2017 Smooth tour, with tour mates Nelly, Back Street Boys and Chris Lane. Make sure to enter for your chance to win an autographed baseball signed by FGL and the rest of the Smooth Tour crew!
For tour dates and more, click here.
You May Also Like...
Article | June 07, 2017

Florida Georgia Line's Tyler Hubbard and wife Hayley announced they're expecting their first... VIEW ALL

Article | June 30, 2017

You may have heard of Florida Georgia Line's massive 2017 Smooth Stadium Tour, which boasts... VIEW ALL