Justin Moore's 'Jimmy Kimmel' Sketch Nominated For Emmy
ARTICLE
|
August 03, 2017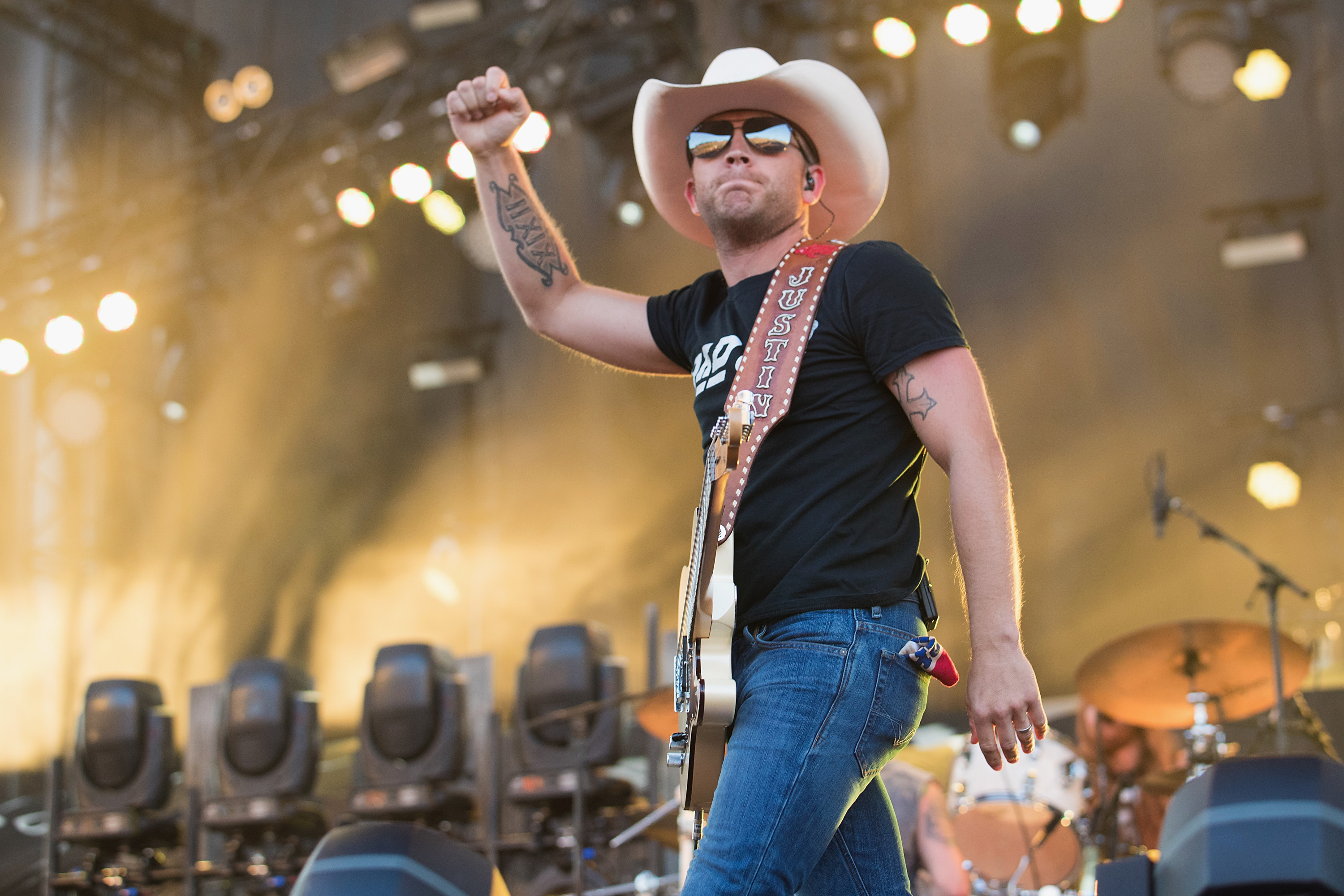 We'd wager with any of you readers out there that you've never, ever, seen a song and dance like this one.
Country star Justin Moore just got nominated for an Emmy award in the Outstanding Original Song and Lyrics category and while he's one hell of a songwriter, this wasn't for another traditional hit. Moore cooked this song up with Jimmy Kimmel and his crew for a hilarious track about the plight of a Norwegian man and the Devil's stool. His name is Claus Worsted, but he's better known as that one guy who got his unmentionables stuck in an IKEA shower stool.
So that no one ever has to suffer the debilitating effects of what Jorstad went through again, Moore prepared a spoof song with Kimmel and Gary Greenberg, and performed it on Jimmy Kimmel Live back in November of 2016.
Watch the live performance of "The Ballad of Claus Jorstad (Devil Stool)" below:
What a valiant effort to raise awareness about the dangers of IKEA shower stools. It was also one that Moore likely never imagined would earn him an Emmy nomination.
In an interview, Moore said, "If you had told me I would be part of earning an Emmy not for singing a song about what I did, I would've thought you were crazy. Haha. Nonetheless, it's very cool to hear. I'm excited for Jimmy and his crew. Hopefully, we can bring it home. They told me this week that they would share it with me, so it would be pretty cool to add an Emmy to the mantle."
The competition in the ballad's category consists of music from The Unbreakable Kimmy Schmidt, Saturday Night Live, Crazy Ex-Girlfriend, the Netflix Documentary 13th and Duck The Halls: A Mickey Mouse Christmas Special. The 2017 Emmy Awards air live on September 17 at 8PM ET. Tune in to see if Moore, Kimmel, and Greenberg's collaboration wins!
For more on the country artist, check out his performance of "Somebody Else Will" and "Kinda Don't Care" from an episode of Jimmy Kimmel Live.
You May Also Like...
Article | August 02, 2017

This week's New Artist Spotlight features rising country artist Clayton Anderson. Born and raised... VIEW ALL

Article | August 02, 2017

Hardly anything can outshine the classics, such as Joe Nichols' hits "Sunny and 75″ and "Yeah." But... VIEW ALL