Is Jason Derulo Going Country?
ARTICLE
|
August 02, 2017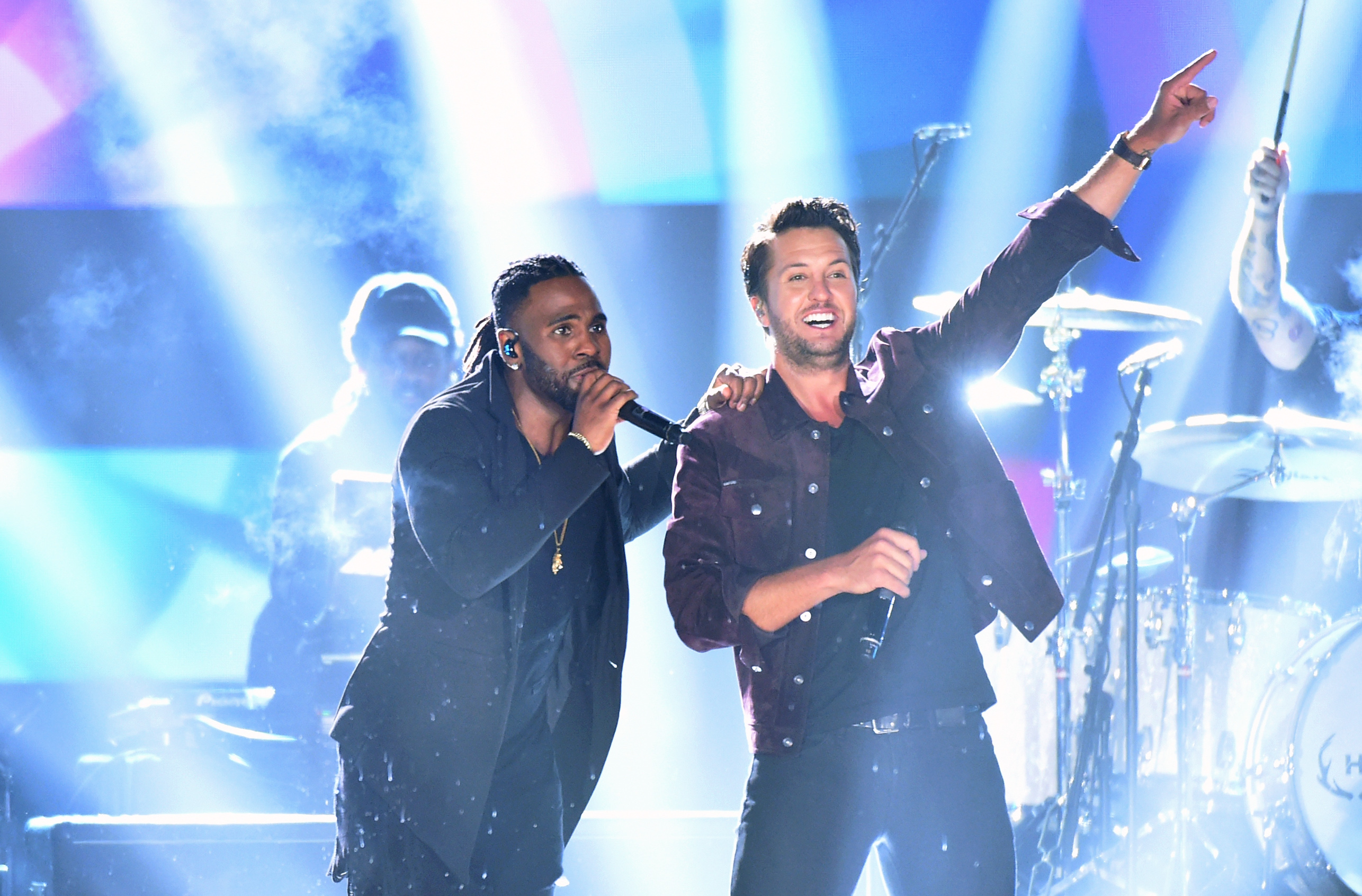 It looks as if hip-hop, R&B and pop singer Jason Derulo is saddling up for an upcoming country project.
The "Watcha Say" singer revealed that he's currently working on a full-fledged country music project with another country star. Derulo has worked in the genre before, winning 2017 CMT Performance Of The Year for his tango with Luke Bryan on CMT Crossroads for their song "Want To Want Me." He also performed the hit with Bryan during the CMT Awards, along with Bryan's "Strip It Down." "I'm doing a country project. I can't state exactly what it is yet. I'm excited about it, because I do love my country music," says Derulo. "I just won my first country music award, and I got the bug, man. I got the bug, so I'm doing a bigger project."
Derulo hasn't revealed much about the upcoming project, but we can only assume it will be great! Check out what the singer had to say on the subject to TMZ in the video below:
Derulo has teamed up with Bryan and Florida Georgia Line in the past for a remix of their hit "This Is How We Roll." The singer is also a part of the new theme song for Monday Night Football with Hank Williams Jr. and FGL and featured Keith Urban on the banjo and guitar for his 2015 record Everything Is 4.
Derulo has had an extensive musical career and collaborated with many different artists in the past. He has written songs for Diddy, Sean Kingston, and Lil Wayne before launching his solo career and has collaborated with 2 Chainz, Demi Lovato, and Jennifer Lopez. Is there more coming from Bryan, Derulo, and FGL? Or maybe another country legend like Williams? The possibilities are endless.
We know for sure that it'll feature some country firepower as Derulo clarifies, "It's a project with me and another country act. It's not just me." We can't wait to get more information and see this project come together!
You May Also Like...
Gallery | July 29, 2017

Gallery | July 30, 2017