High Notes: Lukas Nelson & Promise of the Real
ARTICLE
|
August 01, 2017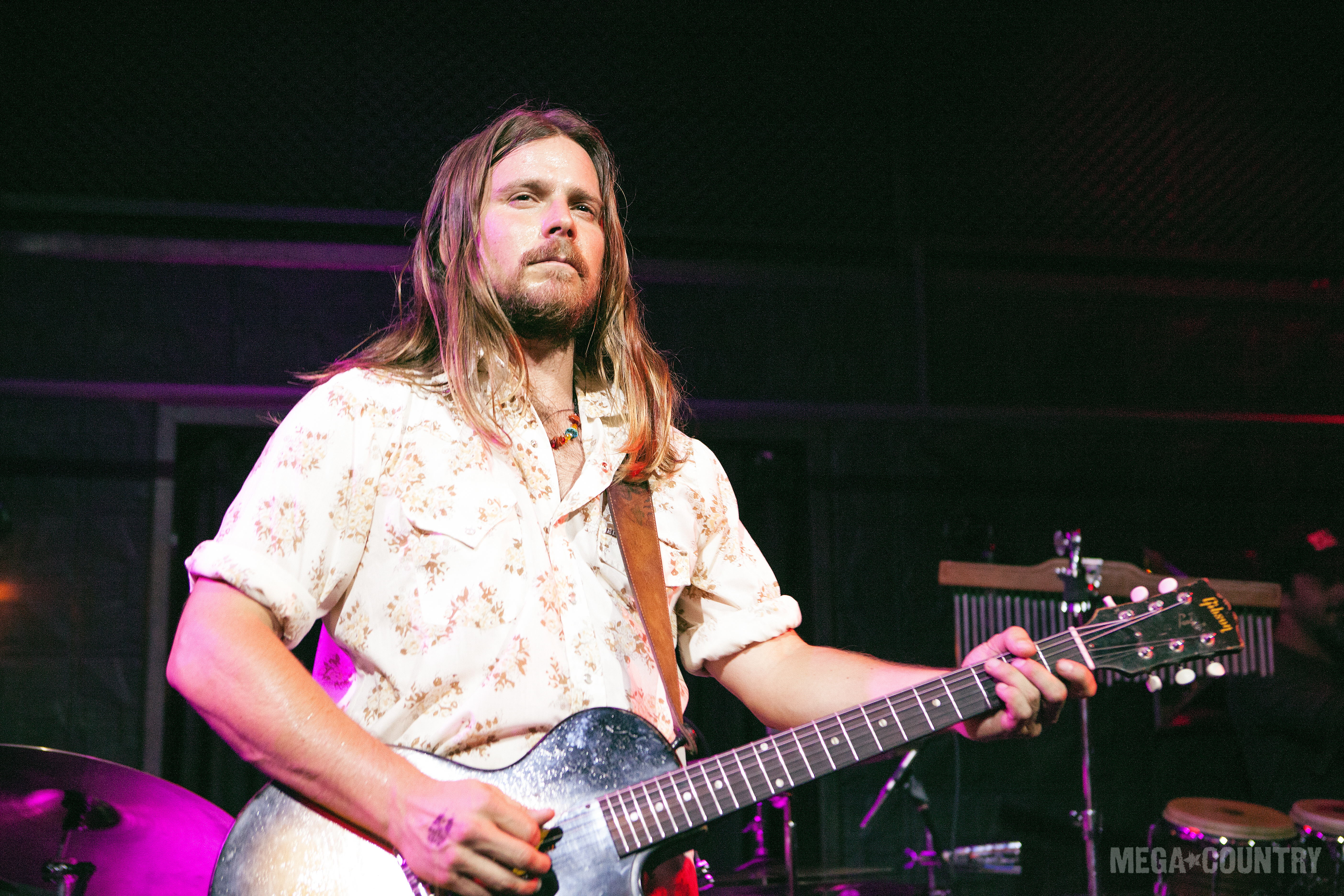 Lukas Nelson & Promise of the Real performed in Hollywood at The Sayers Club Wednesday, July 26. It was a smart choice for the popular night club because these guys had a lot to say.
The show kicked off with a bang! Before you could blink, Nelson's drummer gave a speedy count-in and it was off to the races. The country band set the tone for the night with the gritty guitar riff from their song "I'll Make Love To You Any 'Ole Time."
Nelson and his band racked up the crowd's excitement with power-grabbing performances of "Fool Me Once," "High Times," and "Something Real." During "High Times," the strength in Nelson's' vocals along with the band's unshakable passion clearly heightened the music. It was also apparent that Nelson had an appreciation for the country classics, at one point referencing Johnny Cash's famed song, "Walk The Line," in one of his lyrics. Following "Something Real," Nelson reminded fans that the group's new record comes out August 25, receiving audible cheers from the pumped-up audience.

Artist: Lukas Nelson & Promise of the Real. Photo: Jill Augusto, MegaCountry
On top of the upbeat grooves that Lukas Nelson & Promise of the Real played, they also brilliantly transitioned into slower-tempo songs, such as "Runnin' Shine," which allowed moments of soulful guitar riffs. The band continued with "Just Outside of Austin," a folky ode to Nelson's hometown, and then glided into "Forget About Georgia," their recent collaboration with Lady Gaga. Nelson revealed later that the song was a response to "that b***h of a situation" when he had to play "Georgia On My Mind" every night on the road with his father — making it nearly impossible to forget about his ex-girlfriend Georgia.
But since that song is all about reclaiming your power, Nelson built off of that energy and picked up the beat again towards the end with "Find Yourself," "Carolina" and "Set Me Down On A Cloud." During "Find Yourself," he had the crowd sing the refrain four times while he belted vocals in between. And on "Set Me Down On A Cloud," Nelson was playing the guitar with his teeth to bring the unbelievable show to a close.
Artist: Lukas Nelson & Promise of the Real. Photo: Jill Augusto, MegaCountry
But the audience wanted to keep things going just a little bit longer. They called for an encore, and sure enough, they got one. Nelson and his band came back for a raw tribute to late family friend Leon Russell. Nelson prefaced to the audience that Russell did a great cover of Bob Dylan's "Hard Rain's Gonna Fall" in his career, and the band paid a heartfelt homage to him.
Lukas Nelson & Promise of the Real put on a spectacular show — an engaging ride that eased the audience along with them as they went from groovy, to soulful and slow, and back to energetic. The band is still on tour until mid-November, and based on their performance, we know you won't want to miss them!
For more on Nelson, check out our gallery featuring exclusive shots during his performance at The Sayers Club.
You May Also Like...
Article | July 13, 2017

If you're Willie Nelson's son, country music prowess is bound to run through your blood... VIEW ALL

Article | July 26, 2017

Garth Brooks is one of the most successful musicians in country music with a career that has spanned... VIEW ALL