Miranda Lambert & Little Big Town Cover a Dixie Chicks' Classic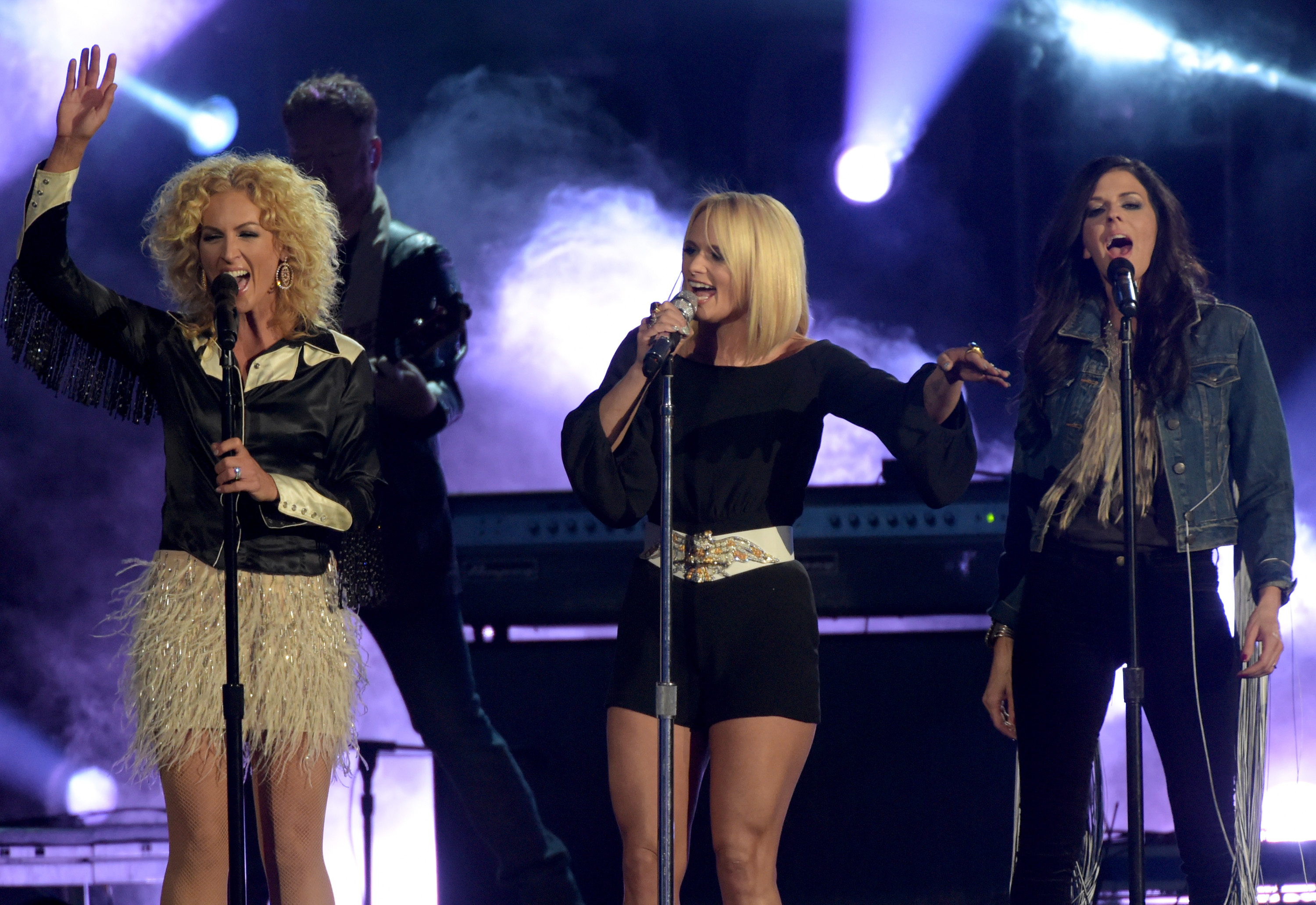 Miranda Lambert & Little Big Town gave their pal Earl a proper goodbye in an unexpected and totally awesome cover of "Goodbye Earl" by the Dixie Chicks. The legendary song got a refreshing shake-up from the two big-time country acts — and any time a throwback song like this gets resurrected on stage by modern acts, it's going to send shockwaves through the crowd. Especially if it's done the way it was last night.
The delightful duet did the 1999 Dixie Chicks' smash hit justice, and Lambert's takeover of the lead vocals gave the cover the feisty flare it needed to succeed. Lambert largely stayed true to the tone and feel of the song, with her vocals striking the optimal balance between grainy and pure. Watch the video below!
The special rendition happened during Little Big Town's latest weekend stop at Nashville's Ryman Auditorium, where they are currently on residency. Throughout their stint at the famed music venue, Little Big Town has frequently brought in guest stars. And this past weekend was no different, featuring one of the coolest slates of surprise appearances.

The Brothers Osborne. Maren Morris. Ronnie Dunn. Charlie Worsham on backing guitar. How's that for some country firepower? All of these stars appeared on either Saturday, July 29, or Sunday, July 30 to add their talents to the mix.
LBT accepted the Ryman residency, which started in January, to signpost the release of their latest album, The Breaker. Since then, the likes of Chris Stapleton, Luke Bryan, Alison Krauss, and Lee Ann Womack have joined LBT on stage for colorful collaborations — leading up to this weekend's amazing group effort.
From here, Miranda Lambert will keep rolling on her 2017 Highway Vagabond Tour next week with two nights in New Braunfels, Texas. Goodbye Earl and hello Highway. Check out the full list of her remaining tour dates here!
You May Also Like...
Article | March 25, 2015

Miranda Lambert invited The Voice winner Danielle Bradbery to join her... VIEW ALL

Article | November 01, 2016

Little Big Town's 2017 is already going to be a big year for the "Girl Crush" hit makers. The band... VIEW ALL